|
December 04, 2023
|
Reading time: 6 min
|
Views: 6K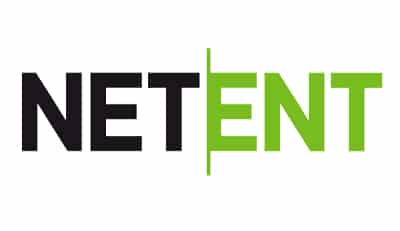 Online slots might make up the majority of the NetEnt gaming catalogue, but in more recent years the company has turned to live dealer games. These are real games hosted by real dealers, which are played out over a live video feed. NetEnt was an early pioneer of the format, and has an extensive suite of live games hosted by casinos around the world.
On this page, we've got everything you need to know about NetEnt. That includes the following:
Best NetEnt Casinos
You can find NetEnt games at casinos around the world. The company's European roots means it has a strong presence in Europe and the UK, and NetEnt has gaming licenses from multiple countries, from the UK to Malta. But you can also play NetEnt games in the US, Canada and even South America.
Check out our list of recommended sites for the best places to pay NetEnt live dealer games, as well as slots and more.
ℹ Advertiser Disclosure
At Betspin.com we put player safety and security first. While we do accept a commission from partners which may affect brand positioning, we are dedicated to only working with trustworthy and reliable operators. All our reviews are written and rated independently of the paying partner and we reserve the right to decline commissions from operators who do not meet our standards. Our list of top live casinos is not comprehensive of every casino operating in the market but is updated continuously with the best and newest brands.
Most of the best sites host games from a combination of software providers, so you can play NetEnt games side by side with other studios like Microgaming or Playtech.
What is a Software Provider?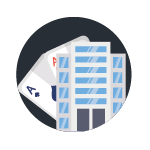 In the context of online gambling, a software provider is a company that designs and creates online casino games and other software. NetEnt is one of the top software providers in the world.
Online casinos, including the biggest and most successful names in the world, very rarely actually create their own games. Instead, they just host games designed by software providers. Casinos pay the software developers a licensing fee to host their games on the site.
There are a number of reasons that this is a good system for us.
For one thing, software providers (at least, the best ones like NetEnt) are independently regulated for fairness and have received licenses to confirm that their software is legit. If a casino is using in-house software for their games, there is theoretically nothing stopping them from manipulating the games to scam the players.
This is just not something you have to worry about with top software providers.
Another reason this is good for us is variety. It means that we can play the same games at multiple sites. If you have a favorite NetEnt game and a couple of different online casino accounts, it's nice to be able to play it at different locations.
Some casinos are exclusively powered by a single software provider, but these days it's more common for online casinos to have a mix-and-match of games, so you can often find games from the likes of NetEnt, Microgaming, RTG, Playtech and more under one roof.
NetEnt is widely recognized as one of the best software providers around, and has been a staple of the industry for more than two decades.
The Story of NetEnt
NetEnt is a Swedish company, and its global headquarters are still located in Stockholm today. It was officially founded in 1996, but in reality the roots of NetEnt stretch much further back than that.
It began with a company called Cherry, founded by Bill Lindwall, who operated land-based slot machines in Sweden in the 70s. Due to changes in Swedish gambling law, Cherry turned its attention to providing slots to various European companies in the 80s before spotting the potential of internet gambling in the early 90s.
NetEntertainment was launched in 1996 by Bill's son Pontus Lindwall, as an attempt to get in on the ground floor of the burgeoning industry.
As online gambling began to grow at warp speed by the end of the 90s, NetEntertainment was an early pioneer, providing the software for several online casinos in the early 2000s.

Photo from Mr Green Casino
With such a young industry riding on what was essentially new technology, there was plenty of upheaval in the early days of online gambling. For one, customers were naturally somewhat unsure about making payments online and regulatory oversight was generally lacking compared with modern casinos.
2005 was a significant year for NetEntertainment, as it received a casino license from the Malta Gaming Authority. Malta was one of the first countries to offer casino licenses, and the assurances and legal protection offered by state-backed license was a big step forward for the industry. NetEntertainment opened a second office in Malta the following year.
In 2007 NetEntertainment was listed on the Stockholm Stock Exchange.
2011 was the next sign that NetEntertainment was constantly looking to the future, as the company developed their first mobile games. Today, virtually everything that NetEnt creates is optimized for mobile gaming.
Over the years NetEntertainment continued to acquire licenses and international oversight, including in Alderney and Denmark. The company officially changed its name to NetEnt in 2015.
NetEnt continued to expand to more and more markets as the years went on, receiving a UK Gambling License and also entering the US market with several online operators in the state of New Jersey.
In 2019, NetEnt bought one of its most promising rivals, Red Tiger Gaming, and expanded its output still further.
2020 saw a historic moment for both NetEnt and online gambling in general, as NetEnt was acquired by Evolution Gaming for $2.1 billion. The merging of the two companies is yet another huge step forward for both, with NetEnt's huge experience in designing slots paired with Evolution's unparalleled live dealer games.
NetEnt Games
Over the years, NetEnt has developed a deserved reputation for designing modern and creative casino games. The company's games are eCOGRA approved, independently tested for fairness and come in a wide variety of categories.
NetEnt Slots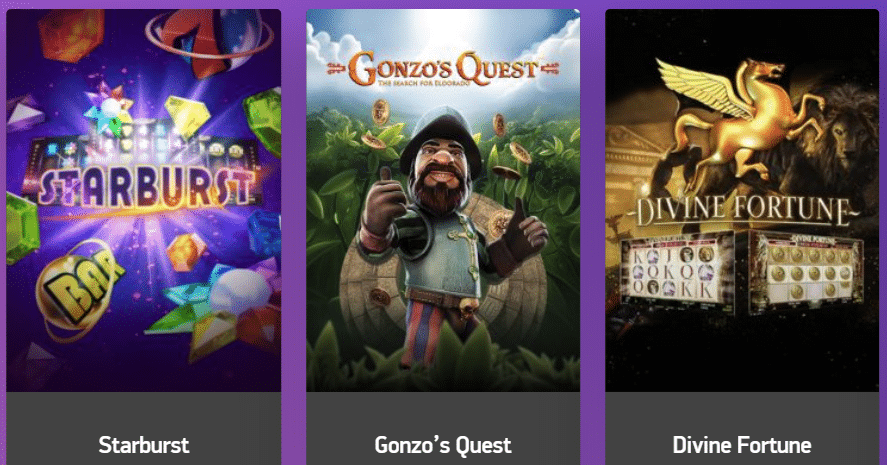 Slots make up the majority of the games that NetEnt has produced, and NetEnt designs have been at the vanguard of online slots for years. The provider's output is diverse: NetEnt is equally as adept at producing classic 3-reel slots as modern, narrative driven slot games, full of bonus games, special features and 3D graphics.
Gonzo's Quest might just be NetEnt's signature game. It combines fun cartoonish graphics and a genuinely compelling narrative with classic slot machine gameplay. Along with games like Dead or Alive, Gonzo's Quest is a great example of how NetEnt helped take online casino games to the next level.
Progressive jackpot slots took the industry by storm in the 2010s, and NetEnt has produced some of the most well-loved progressives around the world. In 2013 NetEnt's iconic Mega Fortune paid out an astonishing €17.8m to a lucky student from Finland – breaking the World Record in the process.
Branded slots were another major development in online casino gaming, where software providers sign exclusive deals with movie studios, TV networks or other gaming companies. NetEnt has produced exclusive titles for Jumanij, Planet of the Apes, Scarface and more.
NetEnt Table Games
Although probably not as iconic as any of its slots, NetEnt also has an excellent range of virtual table games which no online casino would be complete without. There are plenty of varieties of all the classics, including blackjack, roulette, video poker, keno, baccarat, craps, bingo, lottery games and many more.
Virtual table games are arguably being replaced somewhat by Live Dealer Games, but plenty of people still love the more old school approach.
Live Dealer Games
Live Dealer Games – which involve a real dealer using real cards and equipment playing live via a video feed – feel like the future of online gambling right now. Playing at a live dealer table is the closest you can get to playing at a real live casino from the comfort of your own home. You can even hear the ambient bustle of the casino in the background.
NetEnt was ahead of the game with live dealer tables, and many of the first live dealer sites were powered exclusively by NetEnt software.
NetEnt offers a wide range of roulette, blackjack and baccarat live dealer games, with stakes to suit players of all types.
The 2020 merger with Evolution Gaming is only likely increase the range and quality of NetEnt's live dealer options.
NetEnt on Mobile
These days, the majority of online gambling is done via phones, tablets and other mobile devices. Software providers realized which way the wind was blowing a long time ago, and adapted their software accordingly.
All the modern games that NetEnt produces are mobile friendly. They work just as well whether you're playing on a casino app you've downloaded, or through your browser. The layout and software adapts to whatever size screen you are using, and none of the quality is lost in transition.
A Trusted Name in Casino Software
NetEnt is one of the biggest names in casino gambling, with a trusted reputation built up over many years, and some of the most beloved games ever created in its catalogue.
Choosing to play NetEnt games is a no brainer.
Read our reviews of NetEnt casinos to find your perfect site today. If you do decide to sign up to one of our recommended sites, we can help you claim your NetEnt welcome bonus so you kick off with your best foot forward.
FAQs
What is NetEnt?
NetEnt is a software provider for online casinos. The company designs slots, virtual table games and live dealer tables and provides other software necessary to gamble online.
Does NetEnt offer bonuses?
Since NetEnt is not actually a casino, it doesn't offer bonuses. However, online casinos that host NetEnt games absolutely do have bonuses for new members.
Is NetEnt legal?
Yes, NetEnt has multiple licenses from various countries around the world. The games produced by Netnt are independently monitored for fairness. As long as you are playing at a safe and licensed casino (like the ones we recommend) you should have no concerns about the safety of NetEnt's games.
Was this content helpful?
Help us improve our content with your ideas.
Thank you for your feedback! We will do our best to improve this content!