|
December 04, 2023
|
Reading time: 6 min
|
Views: 14.1K
Online Casino That Accept Neteller
Check out our list of top-rated Neteller casinos above. You can read our reviews and if you want to sign up, use our exclusive links to get set up with a welcome bonus.
Neteller is the top payment processing service for online gambling, and it's a perfect way to fund your online casino accounts.
ℹ Advertiser Disclosure
At Betspin.com we put player safety and security first. While we do accept a commission from partners which may affect brand positioning, we are dedicated to only working with trustworthy and reliable operators. All our reviews are written and rated independently of the paying partner and we reserve the right to decline commissions from operators who do not meet our standards. Our list of top live casinos is not comprehensive of every casino operating in the market but is updated continuously with the best and newest brands.
Despite its popularity in the industry, Neteller is not exclusively reserved for online gambling transactions. In fact, it can be used to pay for a variety of goods and services online.
This means a Neteller account is also a great place to manage your finances online, and monitor your spending without clogging up your online banking with transactions.
Funding your casino account with Neteller tends to be fast, cheap and easy. On this page, we're going to explore everything you need to know about Neteller, and how to use it to deposit at your favourite online casino.
That includes:
How to Deposit Using Neteller at Online Casinos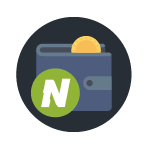 Neteller is an online e-wallet, which is a little like an online personal account that you can keep money in. Once your wallet is topped up, it can be used to pay for loads of things online – and it's especially popular for online casino players.
If you want to deposit with Neteller, your first step will be to set up an account.
Creating a Neteller account is like signing up for any online service. Just head to the website and click the "Join" button. All you need to provide is your name, email address and create a password. It literally takes a matter of seconds.
Once your account is created, you'll need to top up your wallet. This takes a little time the first time you register a payment method but will be quicker in the future. You'll need to choose your country and preferred currency, and may need to verify some of the information you provided when you registered.
There are many different ways to top up your account, but in our opinion, the most efficient is linking your bank account to your Neteller account.
This will allow you to smoothly move money from your personal banking to Neteller, and vice versa. The transfers are fast and protected, and they make it easy to manage your finances.
Remember, no matter what you use Neteller to pay for, it never appears on your bank statement. The only transactions from your bank's point of view will be between them and Neteller.
If you prefer not to link your bank account, you can always choose another method like a one-off credit card payment.
Once your e-wallet is topped up, you can head to your online casino and log into your account.
Open the cashier and choose Neteller as your deposit option. You'll be redirected to sign in to your Neteller account, and then you just need to choose how much you want to deposit.
Signing up to Neteller and linking your bank takes a little time upfront, but you only need to do it once. From then on, everything is incredibly fast and easy.
Neteller Processing Fees at Online Casinos
Online casinos rarely charge processing fees for using Neteller.
We always recommend checking in advance to make sure, but it almost never happens.
Withdrawals are also usually free, but sometimes casinos charge a small fee regardless of the banking method. Again, we recommend clarifying this in advance.
This means if your Neteller account is topped up, you should be able to deposit with absolutely no fees.
However, if you need to top up your Neteller account (as you will at least for the first time), Neteller does charge fees. There are lots of ways to fund your account and come with a fee of 2.5% of your deposit.
In the grand scheme of things, this is an acceptable fee in our opinion.
In an ideal world, you'll only need to deposit once (since you'll be winning on the live tables!), and even if you withdraw to your Neteller account it makes sense to leave your funds in there since you can use them to pay for things online anyway.
If you do want to withdraw from your Neteller account, you may find some fees depending on your withdrawal method. Bank transfers are generally free, however.
Overall, taking everything into account, Neteller is still one of the cheaper ways to fund your casino accounts, even if there are some small fees you'll incur along the way.
How to Withdraw with Neteller at Online Casinos
Generally, if your casino lets you deposit using Neteller, you will also be able to use it to withdraw.
Withdrawing is very easy and works in exactly the same way as depositing. Just head to the cashier, choose Neteller as your withdrawal option, log in and select how much you want to cash out.
As we said, casinos rarely charge you to withdraw via Neteller, and it's also generally one of the fastest methods.
Once your withdrawal is processed, your funds will be transferred back into your Neteller account.
From here, you have a couple of options. In our opinion, it usually makes sense to just keep your money in your Neteller account. It can be used to pay for a variety of things anyway, and it's fully protected and secure.
However, if you want to totally withdraw it you will find a number of options depending on your country. Transfers back into your bank account are generally free, but you may find some small fees attached to other methods of withdrawal.
Neteller Processing Times at Online Casinos
Neteller (and in fact, most e-wallets) tends to be among the fastest banking options at online casinos.
Depositing is almost always processed instantly, and your money is available to bet with immediately.
Creating your Neteller account and topping it up is the only potential delay, and even that is also pretty fast.
Withdrawal times are a little more variable.
Many casinos impose a mandatory processing time on all withdrawals, regardless of the method. It could be anything from 24 hours to a few days.
That said, you can find online casinos that offer instant withdrawals, either for new players or once you've played on the site for a certain amount of time.
There is no one-size-fits-all answer for the specific question of how long Neteller withdrawals take, so we recommend checking it out for yourself in advance.
However, we can say with confidence the Neteller is likely to be the fastest method for both depositing and withdrawing at the casino.
Advantages & Disadvantages of Neteller
Advantages of Using Neteller at Online Casinos
Neteller is the most popular payment processor for gambling sites in the world, so you know its reputation is very strong in the industry.
Neteller is safe and secure since it acts as an extra layer of security between your bank account and casino
Funding your account with Neteller tends to be cheap. In fact, if your Neteller account is already topped up, it's usually free.
The service is widely available for both deposits and withdrawals.
Neteller is consistently one of the fastest methods in the casino for both deposits and withdrawals.
Neteller is not just for casino gaming. The service can be used for loads of online payments, and your e-wallet is a great way to keep track of your online spending.
Disadvantages of Using Neteller at Online Casinos
Compared with more direct payment methods like bank cards, Neteller does take a little longer for the first time you make a deposit since you need to create an account and top up your wallet.
Although the casino rarely charges fees, Neteller itself does charge small fees to top up your wallet.
The Number One Choice For Funding Your Online Casino
Using Neteller is a no brainer.
If security and privacy is a big concern for you, Neteller is perfect. Your funds are totally protected when they are in your e-wallet, and the extra layer of security means you never need to make a direct transaction with your casino.
Neteller is widely available and very easy to use. It's always among the fastest payment methods at online casinos. It's cheap and can be used for loads of things outside of the world of gambling.
Although there are fees for topping up your Neteller wallet, they are pretty negligible. It's also true that getting set up with Neteller takes a little more time than, say, depositing using a bank card – but for the vast majority of people, this is outweighed by Neteller's other benefits.
Neteller's success and popularity is evidence that for hundreds of thousands of people the world over, it's the smart choice for funding online casino accounts.
"The freedom to succeed seems like a lost concept nowadays. We do not celebrate individualism anymore but have a small group of people who think they know what is best for everyone."

–John Lefebvre, Founder
Check out our list of Neteller casinos and get started today! Our current favourites are:
Other Payment Methods

Paysafecard
Available in 50 countries
Personal information safety
Easy to manage your funds
Fast processing times

MuchBetter
Top-ranked
Competitive fee rates
Fast depositing/withdrawing
Excellent user interface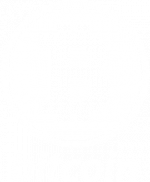 Bitcoin
Full anonymity
Never charges fees
Fastest payment method
E-wallet options

InstaDebit
Quick and safe
Private and secure
Widely accepted
Mobile, tablet & desktop
FAQs
What is Neteller?
Neteller is an online payment provider which lets you fund your online casino accounts directly from your Neteller wallet.
Can I withdraw funds using Neteller?
Yes, most casinos that allow you to deposit using Neteller also support withdrawals.
Are there processing fees for using Neteller?
Casinos almost never charge fees for using Neteller, although there may be a small fee for topping up your e-wallet.
Is Neteller fast and safe?
Yes. Neteller is generally one of the fastest and safest payment methods at online casinos.
Was this content helpful?
Help us improve our content with your ideas.
Thank you for your feedback! We will do our best to improve this content!