|
September 18, 2023
|
Reading time: 5 min
|
Views: 11.9K
Responsible Gaming
Playing online casino games, especially exhilarating casino games, is a hugely popular and exciting pastime.
There's no doubt about it, the thrill you get when you place your bet and it actually comes up a winner is fantastic!
That's one of the big reasons that the online gambling industry is so huge. However, like everything else in life, if playing online casino games for real money becomes more than a bit of fun and starts to take over, that's when problems can arise.
These days, almost every online casino out there has a section on what has been termed 'responsible gaming', but what is it all about?
Here we'll take a closer look at what responsible gaming is, how to spot the early signs of addiction and where to get help if you need it.
What Is Responsible Gaming?
The term 'responsible gaming' is a bit of a buzz phrase these days, and for good reason. Uncontrolled real money gambling can have serious consequences and as they say, prevention is better than cure.
This is what responsible gaming is all about: staying in control of your real money gameplay so it doesn't become a problem.
We all need money to pay our bills and continue to live comfortably and it can be incredibly tempting to want to risk a little to maybe get a bit more in your pocket.
However, it's a slippery slope. What starts off as a bit of fun can quickly lead to losses, which in turn trigger the desire to try to win that money back and before you know it, you're losing even more.
It's important to remember that online casinos are there to make money and they are a great place to have fun, but at the same time, many regulatory authorities believe it's the job of these online casinos to do all they can to prevent problems gambling.
That's why you'll see links to various responsible gaming services in the footer of online casino websites and tools such as limit setting and self-exclusion on offer.
Online casinos can give you the tools to keep your gameplay safe, but ultimately the responsibility is yours.
What Are the Signs of Gambling Addiction?
So how can you tell if your bit of fun playing online casino games is bordering on gambling addiction? Just like with any other kind of addiction, such as smoking or drinking, the point where it stops being fun and starts to become a problem can be different for everyone.
However, there are a number of key signs to look out for when it comes to the online casino gameplay that you should regard as a warning that you might be on your way down that slippery slope:
Loss of time: Gambling addicts find themselves spending more time satisfying their gambling urges than doing anything else. This can be gradual at first, drawing away from social and work responsibilities, spending less time with family and friends, but it can get to the stage where gambling is the only thing they want to do.
Money problems: One of the reasons a gambling addiction is so devastating is the huge amounts of money that can be lost in a very short space of time. Gamblers are prone to chasing losses by doubling up on subsequent bets and can easily lose increasing amounts of money as a result without realizing it.
Health impacts: Both your physical and mental health are at risk if you start to develop a gambling problem. Spending an increasing amount of time playing casino games means less time for eating right and getting enough exercise, not to mention the physical impact of being hunched over a computer or smartphone screen for extended periods of time. The emotional rollercoaster ride that comes from the cycle of wins and losses, in addition to the resultant money problems that can arise, can have a serious impact on your mental health, making you anxious, depressed and irritable.
The good thing is, if you recognize a tendency in yourself in any of these key areas, you're already on the right path to making sure things don't spiral out of control.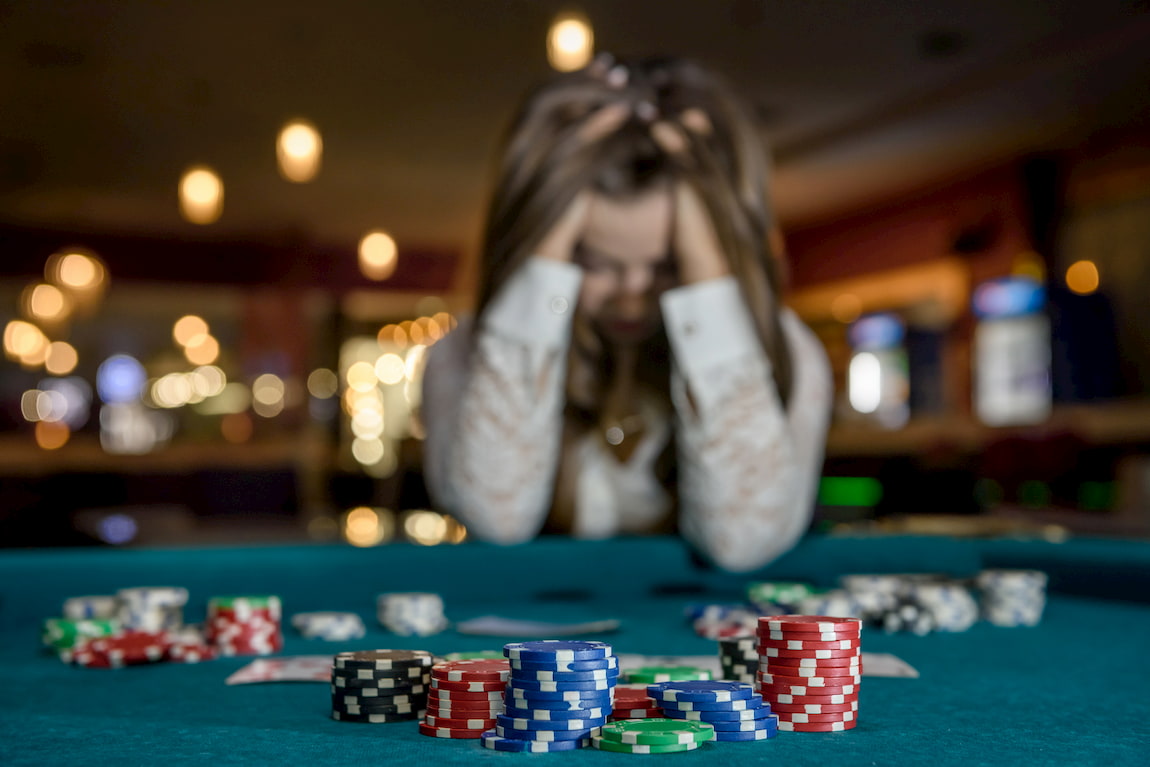 How to Gamble Responsibly
As mentioned above, when gambling starts to become an addiction, your time, money and health are at risk, so the best way to prevent these problems is to tackle each issue in turn. Here's how:
Impose time limits: Keep an eye on how much time you're spending playing online casino games. Challenge yourself to only do it for a set amount of time before leaving it and doing something else instead. Remember to maintain balance in your life by spreading your time equally over your various interests and responsibilities.
Make money matter: Problem gamblers tend to rack up huge losses without realising it, so don't lose sight of the value of the money you're gambling with. Set yourself a limit for how much you're going to play with and stick to it. Never play with more than you can afford to lose and do not get sucked into trying to chase your losses. Think about what that money means in terms of real life, like paying bills, rent or simply going out and having fun with family or friends.
Stay healthy: It's important to look after your physical and mental health. Set aside some time to get up and walk around or do some exercise, talk to family and friends, go out and get some fresh air, etc. If you feel yourself getting a sore neck, back or head, or your eyes are starting to nip or glaze over, that's a good time to stop and take a break. Similarly, if you feel like you're no longer having fun playing online casinos games, and instead feel anxious, tense and irritated, it's time to stop.
How Do Online Casinos Support Responsible Gaming?
While it is your responsibility to maintain control of your online casino gameplay, there are tools available at almost all online casinos that can help you do so. The variety of tools that are available to you will vary from one online casino to the next, but you will find something at all of them that you can use to keep your gameplay fun and under control.
Time out: Also called a cool-off, this is a time during which you can choose to be prevented access from your online casino. Time periods you can choose range from several minutes to 24 hours all the way up to several weeks.
Self-exclusion: Similar to the time out but for a longer period of time. Here you can request that the online casino prevents you from accessing their site for anything from 6 months to several years, or even permanently.
Deposit limits: Most online casinos have a maximum deposit limit but many also offer the ability to create tailored deposit limits to help you control your spending.
Activity alerts: Another useful tool in maintaining control is the option to get alerts if you reach certain criteria determined by you, such as time spent playing, money deposited or money played during a session.
Limit access: Some online casinos allow you to limit your access to certain 'triggering' games or bet levels, allowing you to avoid situations that may encourage uncontrolled gambling.
Introducing one or more of these measures will help you maintain control of your gameplay and keep it fun.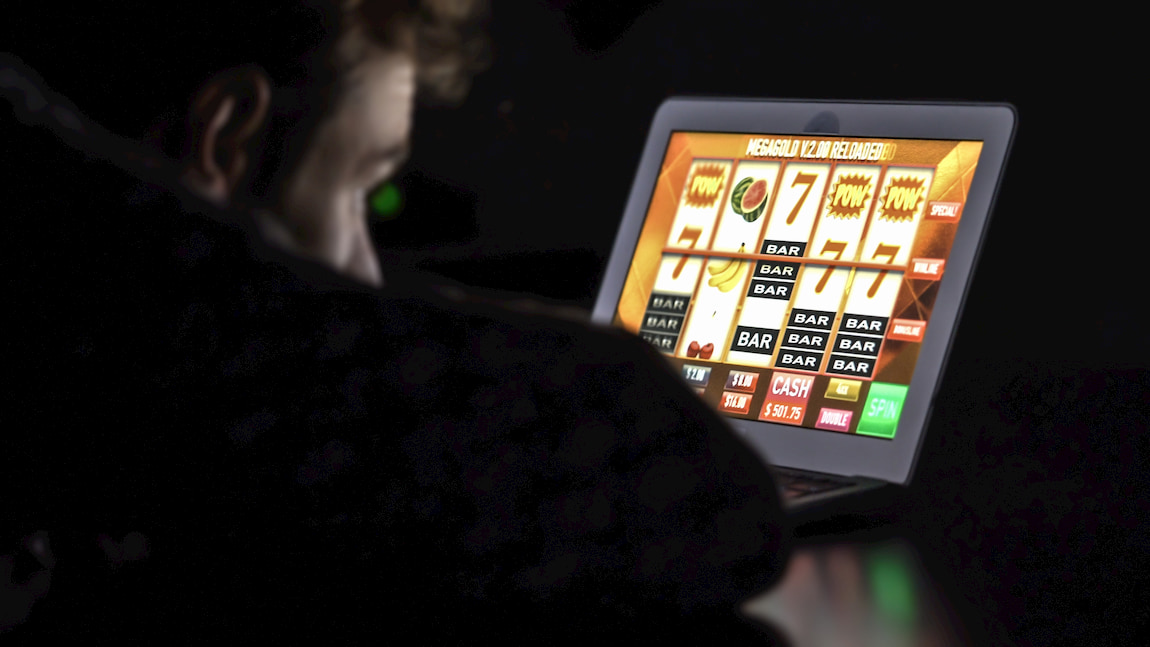 Where Can I Get Help if I Have Gambling Problems?
If you suspect you may be developing a gambling addiction, do not hesitate to put in place any or all of the above measures to stop the issue before it gets any worse. Get in touch with the support team at your online casino if you haven't already done so and they will help you put these extra measures in place.
Remember to be honest with your family and friends too. The first step in tackling gambling addiction is recognising that you have a problem, or are in danger of developing a problem, and sharing your concerns with your loved ones allows them to offer additional support.
Gambling addiction help services
There are a variety of charities and organisations you can reach out to for help and support if you suspect you may be developing gambling problems:
Responsible gaming is crucial in maintaining control and keeping your online casino gaming experience a fun one. If you do need help, remember that you're not alone, so don't be afraid to reach out and ask for it.
Was this content helpful?
Help us improve our content with your ideas.
15
people found this content useful
Thank you for your feedback! We will do our best to improve this content!