|
December 04, 2023
|
Reading time: 6 min
|
Views: 6K
Where Can I Play Crazy Time?
Live, online gaming brings fun technology and gambling together in a unique way. It lets you be social and interactive as you chat with other players and the dealer.
Crazy Time is just one of many games you can play at live online casinos. Live dealer casinos offer this game about once every minute, 24 hours a day, 7 days a week, so it's always ready when you are!
To play, your online casino of choice connects you to Evolution Gaming's live studio. There, the Crazy Time host presents the game to you and your opponents. You'll see the studio itself and betting options along the bottom of your screen.
Here is our selection of the best Crazy Time live online casinos. Keep in mind, we only recommend those we've personally tried and which meet our experts' high standards.

VulkanVegas Casino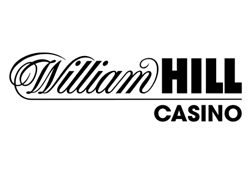 William Hill Casino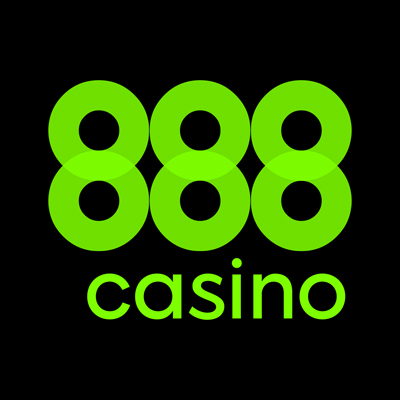 888casino
ℹ Advertiser Disclosure
At Betspin.com we put player safety and security first. While we do accept a commission from partners which may affect brand positioning, we are dedicated to only working with trustworthy and reliable operators. All our reviews are written and rated independently of the paying partner and we reserve the right to decline commissions from operators who do not meet our standards. Our list of top live casinos is not comprehensive of every casino operating in the market but is updated continuously with the best and newest brands.
What is Crazy Time?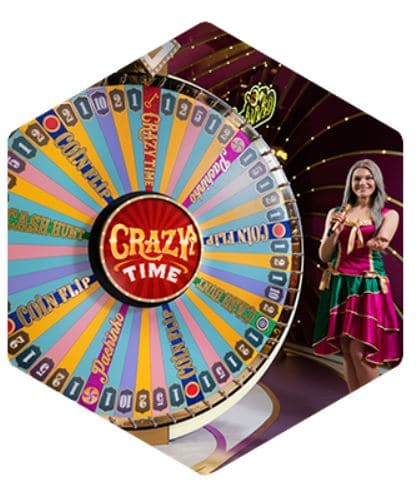 Crazy Time is a fun live online casino game played with a giant wheel. In addition to regular bets, it adds random multipliers and four independent bonus games you play if a spin stops where you've placed a bet.
The object of Crazy Time is to correctly guess the number on which the wheel will stop. The bonus games are like icing on the cake to boost your payouts. Fun fact: the Crazy Time wheel is purely mechanical and made by the same company responsible for the Dream Catcher and Monopoly.
Some people think of Crazy Time as a cross between Wheel of Fortune and roulette. If you like these games, Crazy Time may be perfect for you.
How to Play Crazy Time
First, you place your bets on the eight different options. You can make one bet or bet all eight, if you dare — it's up to you. Be forewarned, you'll have 15 seconds to place your bets before the game begins.
Once all players have bet, the presenter starts each new round with a spin of the Crazy Time wheel. As this happens, the Top Spot spin occurs. For this spin to count, both halves of the win line need to horizontally align.

The wheel lands in one of its 54 segments on either the numbers 1, 2, 5, or 10, or on a bonus round (more on these below), and the eight bets get divided between the segments. Number 1 segments are quite common, whereas just one segment says Crazy Time.
In each game, a multiplier is randomly set on one bet, which can be a number or a bonus game. If the wheel happens to land on a segment that has that bet, the multiplier gets activated. On a number, this means it will multiply a bet and pay out the lucky players right away, but on a bonus game, it will multiply the multipliers!
If your bet is on that bonus segment you can play it; otherwise, you just get to watch. Once the bonus is played, each winner gets paid and winnings are deposited right away.
Crazy Time Bonuses
You'll find casinos offering welcome bonuses for new members and promotions specifically intended for live dealer tables.
In exchange for your loyalty to a Crazy Time site, you could be offered cash bonuses. Plus, when you sign up and initially deposit cash, play frequently, and continuously make deposits, chances are you'll be offered even more bonuses.
The unique thing with Crazy Time is it already has four amazing built-in bonus games: Cash Hunt, Pachinko, Coin Flip, and Crazy Time. Read on for details on each of these bonus games.
Cash Hunt: This straightforward bonus has 108 symbols to choose from, and a chance to win behind each. The back of each symbol is shown at the end of the round to reveal the prize.
Pachinko: There are 16 potential wins or multipliers on the bottom of the Plinko board in this bonus. All fixed wins are doubled if the puck ends up on a multiplier, before it gets dropped again. When the puck lands on a fixed win, which is inevitable, the winning bets are paid out.
Coin Flip: Each side of a coin has its own win value assigned randomly to it. One side is from 2-5 and the other from 7-100. You win whatever the coin indicates once it's flipped.
Crazy Time: The most elaborate bonus, Crazy Time also takes the longest to play. There's a prize wheel with three stoppers from which you choose one. Your bonus win is determined by where the wheel lands on your stopper. You can also win bigger through the multipliers on the wheel, as they can double or triple your fixed wins and give you extra spins.
Technically, both the Crazy Time and Pachinko bonuses could go on indefinitely with doubles and triples. Though pretty unlikely, this would result in astronomical prize amounts, so, for both games, you can only win up to $20,000.
Learn more about how live dealer bonuses work in our live casino bonuses section.
Crazy Time on Mobile
As you may know already, online gambling and casino gaming are often available via mobile devices. Sometimes, this is simply the best way to access games like Crazy Time. The best casinos offering the game take their cue from the software providers, and have optimized their mobile software accordingly.
You can conveniently and quickly make bets and play Crazy Time on the go as you access it from nearly any mobile device. For more info, check out our live casino apps section.
Tips and Strategy
It's important to know both the Crazy Time playing basics along with how to maximize your chances of winning. Although you're never guaranteed to win, you can learn some tips and tricks to increase your odds.
Keep in mind that Crazy Time is absolutely all about the bonus rounds. To have a shot at winning a jackpot, you'll need to bet on the bonus-round positions from the betting grid. If you were to only bet on the numbers (1, 2, 5, or 10), you're going to need to go on a big winning run to get to the biggest payouts.
Take a look at these helpful ideas from our experts on playing your best Crazy Time game.
Each Spin is Random
Just like with roulette, each time the Crazy Time wheel is spun it's a unique event that has no impact on past or future spins. Nevertheless, as with some roulette games, you can check the history tab to see what numbers have been coming up more often.
There's nothing wrong with having a look, but just know that there is no secret strategy to be gleaned from the numbers. By all means create a betting strategy based on the history, but if you do, know that it won't make you more likely to win. Crazy Time's RTP is 95.4% and studying the history tab is not going to change that.
Lower Volatility
A lower volatility betting strategy is a great way to start playing Crazy Time, and arguably makes the game more accessible to more players. Here, you spread out your bets across the available choices. For example, if you have a $100 balance and bet $10 total on each spin, you'll have at least 10 games to play. You could spread each bet out over three bonus rounds and two numbered segments.
This strategy covers much of the wheel (28 of the 54 segments) and, although you'll likely win less than you bet, you'll cover most of the bonus rounds on each spin. Keeping your balance for as long as possible in the hopes of a bonus round is the goal here.
Crazy Time Martingale Strategy
This is a variation of the Martingale strategy, commonly used in roulette, and is not for the faint of heart! It means you're potentially repeatedly betting on all four bonus segments.
You might start with a $0.50 bet on each for a total of $2. If you get another bonus, you play it out and start again, but if not, you're required to double your bet on each bonus segment. In this example, that's another $1 per segment or $4 total. The method continues in the same way. This can be a risky strategy, but it can also pay off very well if you hit your bonuses nice and early!
Play Live Today
Online casino gambling has a very bright future thanks to live dealer games like Crazy Time and its multiple bonus games.
Live online gaming comes with modern and unique technology that truly brings the full experience to life. It's a very social environment when you interact with your dealer and fellow players, just like you would in person. This makes your overall gaming experience that much better.
Check out our list of recommended sites for the best places to play Crazy Time online.
FAQ
Is Crazy Time legal?
Crazy Time is legal in many areas, but it depends where you're located. For the best and safest sites to play Crazy Time online, take a look through our recommendations.
How do I win at Crazy Time?
There is never a guarantee to win at Crazy Time since it's a game of chance, but you can give yourself a decent shot by using a tried and tested strategy and managing your bankroll carefully.
How does Crazy Time work?
With a high definition webcam that films a host who leads you and your opponents through the game, Crazy Time is broadcasted online in real-time.
Was this content helpful?
Help us improve our content with your ideas.
Thank you for your feedback! We will do our best to improve this content!