|
May 29, 2023
|
Reading time: 7 min
|
Views: 6K
Best Live Casinos for Auto-Roulette

Ruby Fortune Casino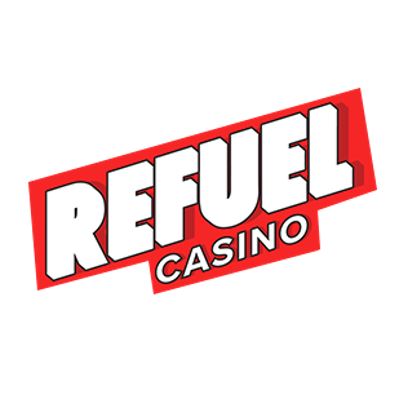 Refuel Casino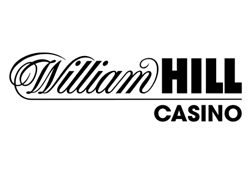 William Hill Casino
ℹ Advertiser Disclosure
At Betspin.com we put player safety and security first. While we do accept a commission from partners which may affect brand positioning, we are dedicated to only working with trustworthy and reliable operators. All our reviews are written and rated independently of the paying partner and we reserve the right to decline commissions from operators who do not meet our standards. Our list of top live casinos is not comprehensive of every casino operating in the market but is updated continuously with the best and newest brands.
Interested in learning more about Auto-Roulette?
You've come to the right place. Here's everything you need to start playing Auto-Roulette including:
And so much more. Read On!
What is Auto-Roulette?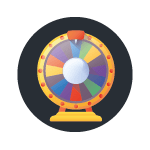 So what is Auto-Roulette?
Auto Roulette is a form of real, physical roulette that doesn't require a dealer. It's available in three variations depending on the casino: European Roulette, French Roulette and American Roulette.
Since there is no dealer, this live game is powered by a fully automated roulette wheel. This wheel is capable of 60 to 80 games per hour. There are no table opening hours: Auto-Roulette is available 24/7.
With up to 80 games per hour, there is pretty much no break between rounds. Once the ball lands, it's only moments until it is back up and the wheel is spinning for the next round.
The game is live, with a real wheel – although it almost looks virtual when paired with the betting software. There are no dealers offering color commentary or observations. So if you are looking to play without all the distractions, this game is for you.
A more streamlined experience awaits you with Auto-Roulette.
The Rules of Auto-Roulette
Auto-Roulette is available in three variations, depending on where you are playing.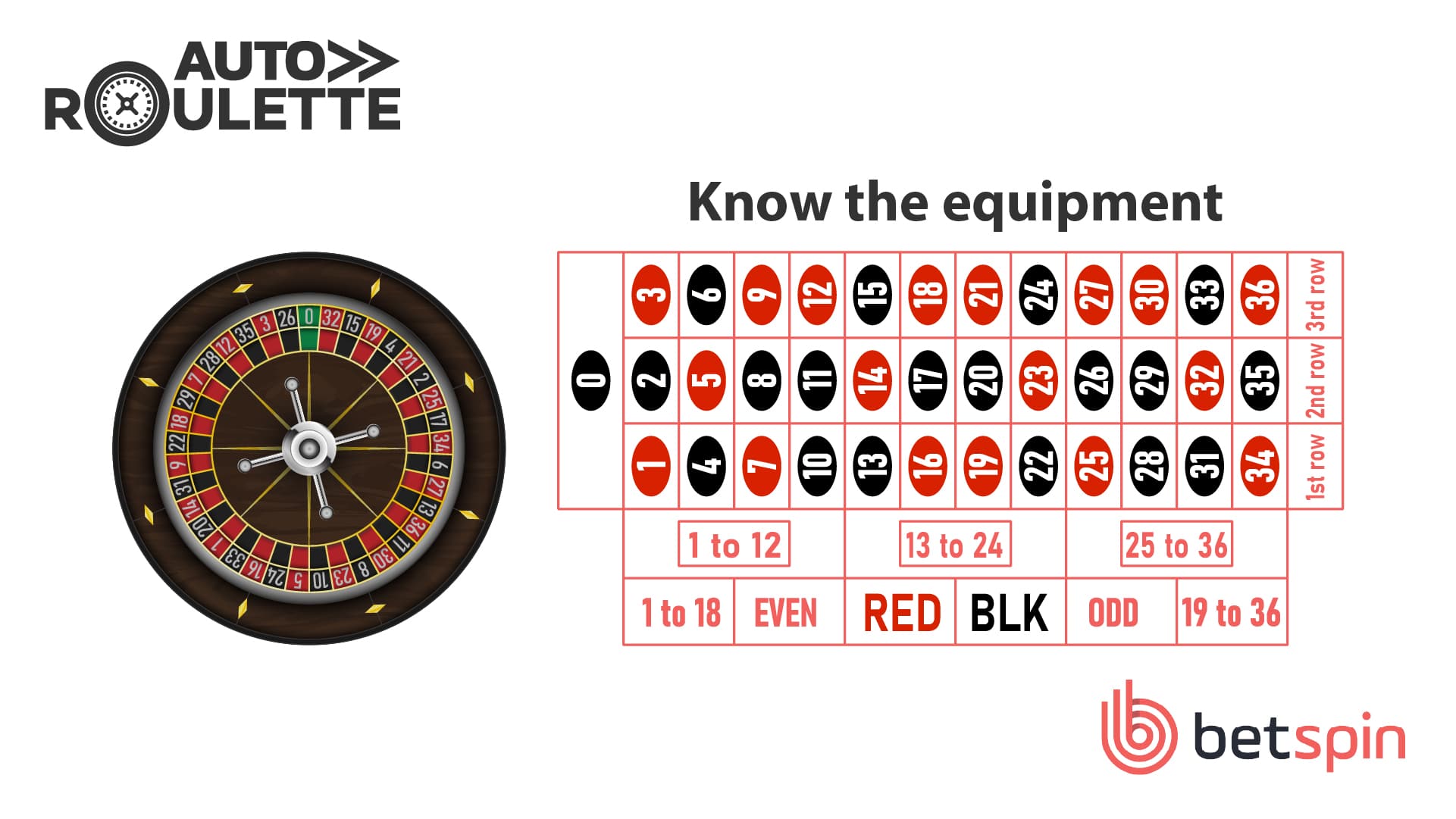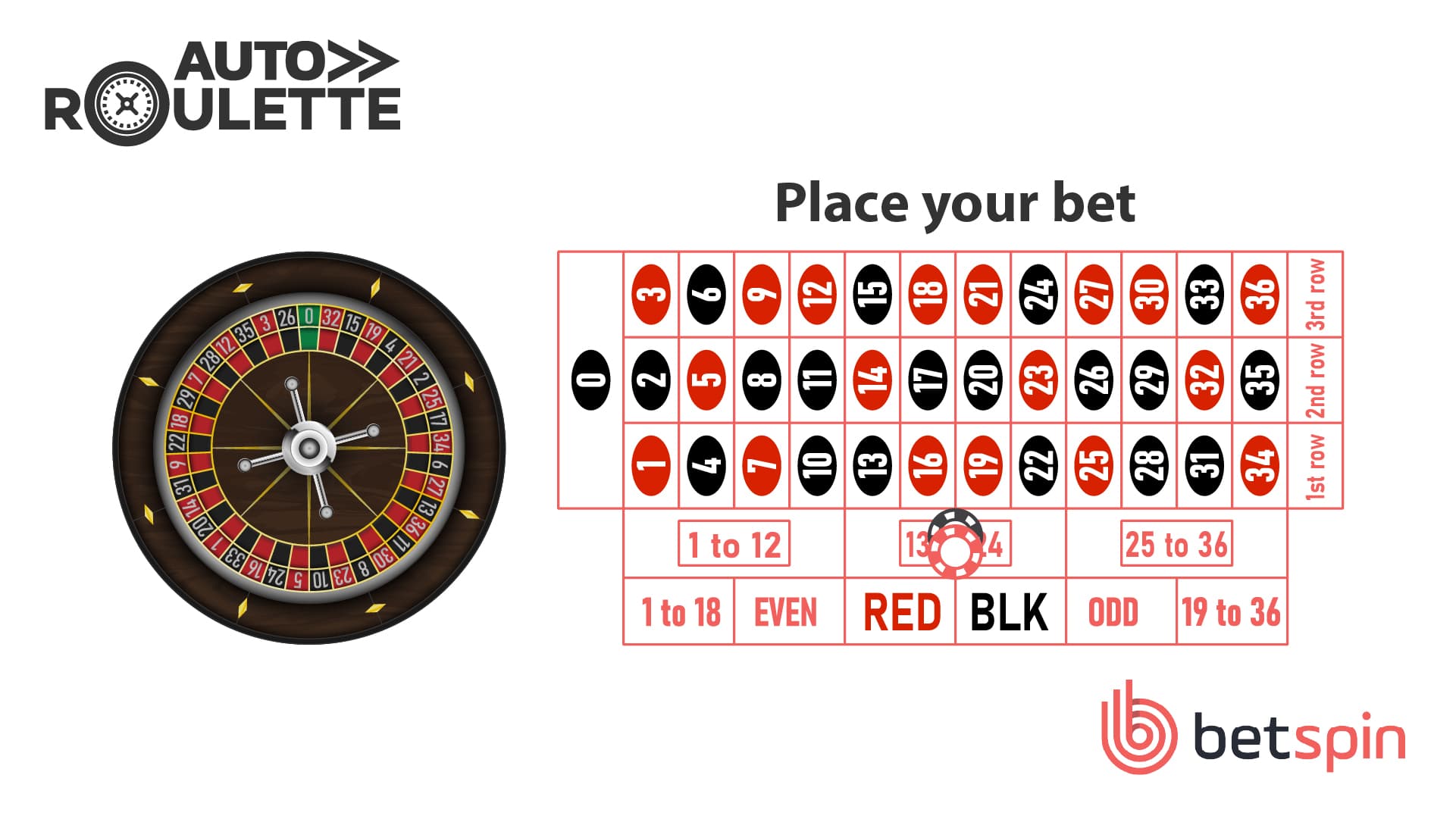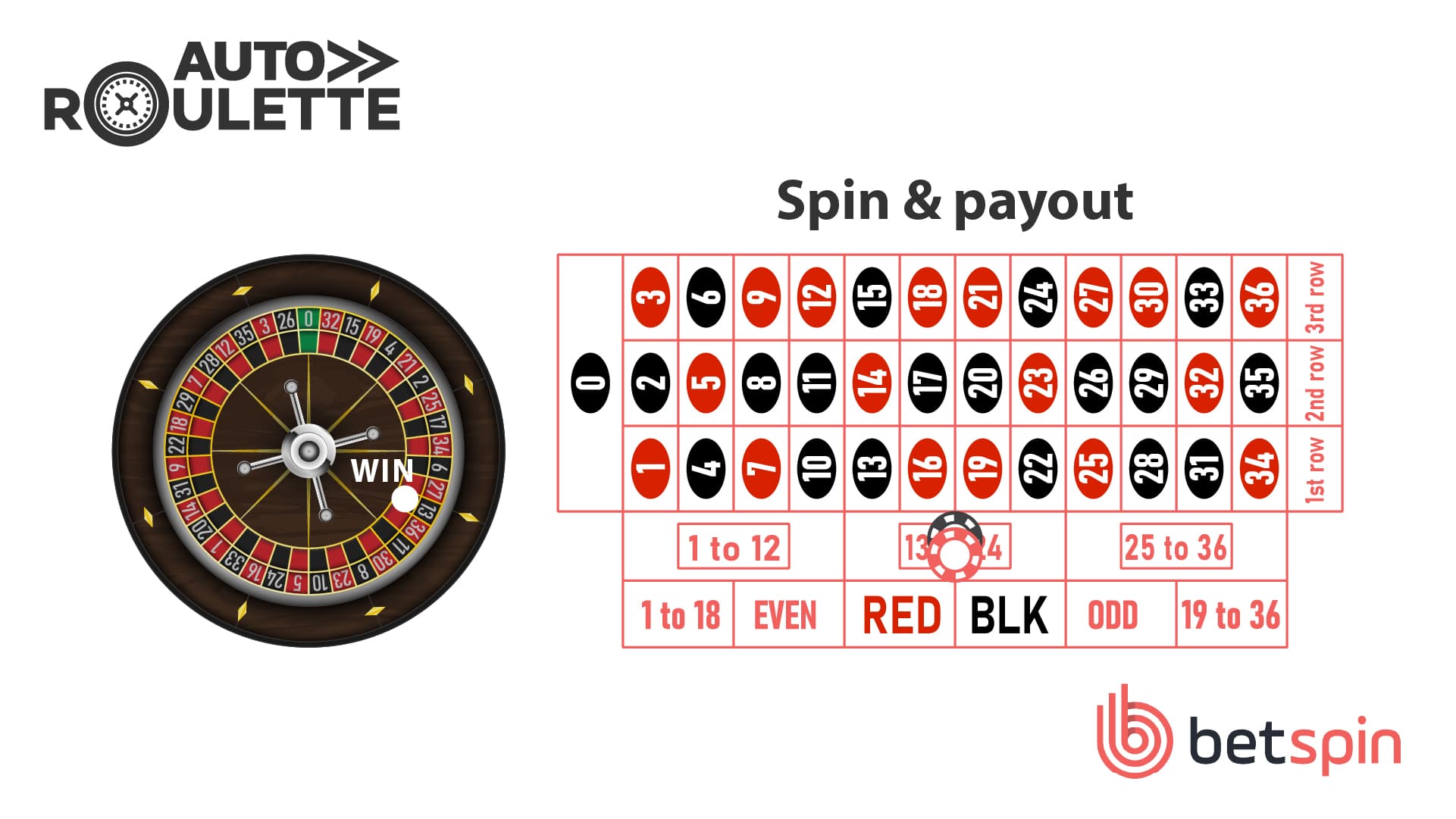 European Auto-Roulette
If you are playing European Auto-Roulette, there are 37 slots on the wheel: 18 red numbers, 18 black numbers and one green zero slot. Straight bets pay out at 35:1.
The house edge of European Roulette is 2.7%.
Some of the most common European Roulette bets and their payouts are below:
Red/Black (18 selections) 1:1
Odd/Even (18 selections) 1:1
High/Low (18 selections) 1:1
Dozen (12 selections) 2:1
Column (12 selections) 2:1
Corner (8 selections) 8:1
Street (11:1)
Split (17:1)
Straight (35:1)
French Auto-Roulette
Like European roulette there are 37 numbers on the board from 1 to 36. These numbers alternate between red and black, with a single zero, which is green.
The main difference between the two is that with French Roulette, you don't automatically lose outside bets (red/black, even/odd, high/low) if the ball lands on the zero. Instead, the player can take advantage of one of two rules, known as "en prison" and "le partage".
With "le partage", the player receives 50% of his outside bet back if the ball lands on zero. With "en prison", the bet remains in place for the next spin. If the bet wins this time, the player gets his initial stake back.
Thanks to these rules, the house edge of French roulette is 1.35%
Apart from this, the payouts for French roulette are the same::
Red/Black (18 selections) 1:1
Odd/Even (18 selections) 1:1
High/Low (18 selections) 1:1
Dozen (12 selections) 2:1
Column (12 selections) 2:1
Corner (8 selections) 8:1
Street (11:1)
Split (17:1)
Straight (35:1)
American Auto-Roulette
American Roulette also has 36 numbers alternating between red and black, but in this case the wheel has both a zero and double zero slot that are in green.
Due to this, the house edge is higher at 5.26%.
Although the odds of winning are slightly worse, the payouts are the same:
Red/Black (18 selections) 1:1
Odd/Even (18 selections) 1:1
High/Low (18 selections) 1:1
Dozen (12 selections) 2:1
Column (12 selections) 2:1
Corner (8 selections) 8:1
Street (11:1)
Split (17:1)
Straight (35:1)
Auto-Roulette vs Other Types of Roulette
Auto-Roulette is faster than other versions of live roulette. There isn't a lot of time between rounds, and while the fast paced nature of this game isn't for everyone, there are players out there who thrive with the pace and simplicity of the game.
Auto-Roulette offers a fast and sociable experience. The virtual table combined with the real wheel looks very slick. There is a chat option, but no dealer.
Bet sizes vary a lot, which makes Auto-Roulette great for all types of players. Depending on the casino, you tend to be able to bet as low as $0.10.
Where Can I Play Auto-Roulette?
Auto-Roulette is very popular among casinos, since it's available 24/7 with no dealer required. Still, you should never just jump into signing up with the first site you come across.
For a list of the best sites to experience live casino Auto-Roulette, check out our recommendations above. And as you know, only the best of the best make our lists.
Bonuses and Auto-Roulette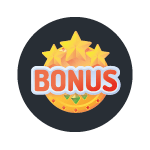 A welcome bonus can go a long way with Auto-Roulette. Just about all online casinos offer new players some kind of bonus, and more often than not you can make the most of it on the live tables.
It's a good idea to find out which casinos offer the best bonus cash for your buck, before signing up to play Auto-Roulette anywhere.
You can read about how Auto-Roulette bonuses work in our live casino bonuses section.
Welcome Bonus
The welcome bonus is the classic tool casinos use to tempt new players into registering for accounts. Even if the motivation sounds cynical, ultimately it's a great thing for us! Typically, casinos will match some or all of your first deposit with bonus cash so that you get to start off with even more funds than you expected. You may need to type in a promo code when you create an account, but sometimes welcome bonuses are just triggered automatically.
Bonus cash is different from regular money. It can't be withdrawn until it's been gambled a certain number of times – which is known as the wagering requirements. This is to stop people simply singing up and claiming a bonus, and then immediately withdrawing the money – which is not exactly a recipe for a successful casino business!
No Deposit Bonus
No deposit bonuses are an alternative to standard welcome bonuses. Instead of your bonus being based on your deposit, the casino will credit your account with a small amount of bonus cash just for creating an account. The overall value is normally much smaller – maybe $10 or $20 – and the wagering requirements tend to be on the high side.
Which all makes sense, since no deposit bonuses represent a genuine chance to win some real money, absolutely free. This type of bonus is a god-send for lower stakes players, or really for anyone who wants to try out a game without risking their own cash.
Regular Promotions and Other Bonuses
In addition to bonuses for new members, most casinos include other bonuses and on-running promotions to keep players engaged with their games. These could be free spins or the chance to play certain games for free, or reload bonuses to encourage future deposits. If the casino also has an active sportsbook or poker site, you can also find crossover bonuses to get users to try them out.
Loyalty programmes are common too. With them, the more you play the more benefits you unlock. Often you earn loyalty points which you can exchange for specific prizes or spend in some other way. VIP programmes are great, although they tend to be more beneficial for higher rollers.
Auto-Roulette on Mobile
Auto-Roulette uses completely automated software along with a high-quality feed of the wheel, so the graphics look just as good on your mobile device. The simplicity and directness of Auto-Roulette is particularly suited to mobile gaming, with no distractions or surprises.
Live casino apps are all the rage, and you can check out our section to find the best mobile gaming options around.
Tips and Strategy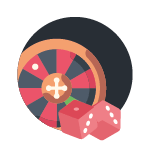 There is no magic way to win at roulette. But not knowing what you're doing is a sure-fire way to start losing. We asked our experts to come up with their top three tips to keep in mind to get the most out of Auto-Roulette.
Top 5 Tips to Play Live Auto-Roulette
Be alert – auto-roulette moves fast and there is no dealer to remind you to pace your bets
Manage your bankroll responsibly and only bet what you can afford
The auto-play button is great for setting up your bets and then relaxing and letting the software do the rest
Experiment with the different bets available, but remember that the house edge with roulette stays the same no matter how you bet
Only play when you have a strong and reliable internet connection
Follow this advice, and you'll be well on your way to winning.
Take Your Time Making Bets
While the name of the game with Auto-Roulette is speed, that doesn't mean it also needs to be your betting strategy. There might be less times between rounds, but you can still take advantage of the stats offered before deciding your bets.
Don't feel rushed and place bets you feel comfortable with, and remember to bet sensibly depending on your bankroll. You can always skip a betting round too.
Try Speed Auto-Roulette…Responsibly!
On the other hand, if you really love the fast and furious style, Evolution also has a Speed Auto-Roulette option you can try.
Speed Auto-Roulette allows just 30 seconds between bets, making it twice as fast as regular Auto-Roulette. This gives you just enough time to place your bet, while keeping you on the edge of your seat.
Find an Auto-Roulette Tournament
The fast-paced nature of Auto-Roulette plays well into the tournament environment. With reduced time between rounds you can rack up multiple bets in a short period of time.
Live casinos regularly host tournaments that award cash prizes to big winners, and it's a fun way to engage with other players.
Real Money Roulette vs Free Play Roulette
Like most virtual casino games, you can normally play the classic version of online roulette either for real money or for free. If you play for free, it means you get to experience the exact same game and same software, but with none of the financial risk. It's the perfect way for new players to get a feel for the game, although it does mean that you don't get the buzz associated with playing for real money.
Live dealer roulette on the other hand is not usually available for free play. You can always practise on the virtual tables, or you can just watch some active live dealer tables to get a feel for the game.
Fast, Simple and Reliable
If you're short on time, or just want to play as many rounds as you can with no fuss, Auto-Roulette is the live game for you. You can bet big or small, and with the auto-play feature you can sit back and let the automated wheel do all the work.
We're big fans of the combination of the real wheel with the virtual software. As much as we like live games with real dealers, there's something reassuring in the simplicity of Auto Roulette.
It's certainly a different experience, and one we recommend trying out for yourself.
Check out our recommended Auto-Roulette live casinos to get started!
Other Live Casino Games
FAQs
Can I Play Auto-Roulette for Free?
Normally you cannot. However, you can log in and watch the Auto-Roulette table in action to see how it works before betting for real.
Is Live Auto-Roulette Safe to Play Online?
Yes. Auto-Roulette, like all Evolution Gaming games, is independently monitored for fairness by eCogra testing labs. So long as you are playing at a licenced and reputable casino, Auto-Roulette is safe.
Does Auto-Roulette have a dealer?
There is no dealer in Auto-Roulette. Everything is completely automated.
How many Auto-Roulette games can I play in an hour?
You can play anywhere between 60 to 80 games an hour.
Is Auto-Roulette live?
Yes. There might not be a dealer, but the game is still being played in real time.
Was this content helpful?
Help us improve our content with your ideas.
Thank you for your feedback! We will do our best to improve this content!