|
September 18, 2023
|
Reading time: 6 min
|
Views: 7.1K
Evolution Casinos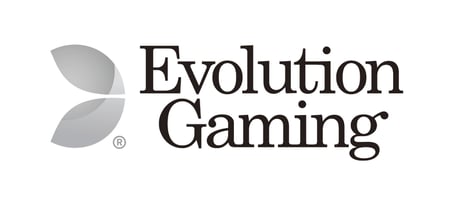 Tons of the very best live casinos use Evolution software, and many are exclusively powered by the provider. It's nice to know that even if you have multiple accounts with different casinos (as many people do) you're still likely to get the same access no matter which site you play at.
Check out our reviews to find our favorite sites that include Evolution Games. Our experts have done the heavy lifting so you don't have to, testing out the games, software, banking options, customer support and much more.
ℹ Advertiser Disclosure
At Betspin.com we put player safety and security first. While we do accept a commission from partners which may affect brand positioning, we are dedicated to only working with trustworthy and reliable operators. All our reviews are written and rated independently of the paying partner and we reserve the right to decline commissions from operators who do not meet our standards. Our list of top live casinos is not comprehensive of every casino operating in the market but is updated continuously with the best and newest brands.
It's all explained in our reviews, and only our highest rated sites make the cut.
Since the explosion in popularity of live dealer games at online casinos, most of the biggest names in casino software turned their attention to designing live games, but one name has stood out above all others.
What is a Software Provider?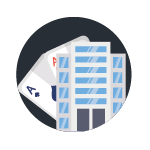 Evolution Gaming is a leading software provider for online casinos, specializing in live dealer games.
Sometimes, those without much knowledge of the industry naturally assume that online casinos create their own games and software, but this is rarely the case. Instead, they use specialist companies known as software providers who design games and betting software. The casinos pay a licensing fee to host the games on their sites.
This makes a lot of sense when you stop and think about it.
It means that casinos (and by extension, players) effectively get their choice from tons of competing software providers, all striving to make the best games. It results in more variety and more games, and also means that the same top games are available at different sites, rather than being monopolized by just one.
It's also good for us from a security point of view.
The best software providers are licensed and regulated by international bodies designed to ensure the games are fair and the software is high quality.  Evolution Gaming for example has received a gaming license from the Malta Gaming Authority, and all of its games are monitored and tested by eCOGRA testing labs.
Online casinos use software designed by licensed professionals. If all of their software was created in-house, it opens up the door to at best less transparency and at worst fraud.
With licensed software providers, you never need to worry about that kind of thing.
Some of the top software providers for online casinos include Microgaming, NetEnt and Playtech. They have huge menus of virtual slots and table games, but when it comes to live dealer games, Evolution Gaming is arguably ahead of all of them.
The Story of Evolution Gaming
Compared with other top software providers, Evolution Gaming arrived on the online gambling scene rather late. The company was founded in Riga, Latvia in 2006 – by which time the likes of Microgaming and NetEnt already had a good decade's worth of experience.
It may have been late for the gambling industry as a whole, but 2006 was ahead of the game for the next big thing in online casinos – live dealer games.

The trajectory of the industry has always been closely entwined with the latest technology, and Evolution Gaming saw the future potential for playing real live casino games, online, via a video feed.
The first games on the books for Evolution Gaming were Blackjack, Baccarat and Roulette.
In 2007 the company signed its first deals to provide live games for some top casino operators, including William Hill, Blue Square, PartyGaming. The company continued to grow, doing its best to corner the nascent market.
2009 was the next big milestone for Evolution Gaming, with the company expanding its Riga production studios with a 2,000m2 space and state-of-the-art equipment. In 2012 the provider took its next logical steps, into the world of mobile gaming.
Today, all the games Evolution produces are mobile optimized, so you can just as easily play on the go using your phone as sitting at home.
2012 also saw Evolution Gaming receive a gambling license from the Malta Gaming Authority, and the company opened an office there, which would eventually be followed by a second production studio. By now Video Poker, Auto-Roulette and Casino Hold'em had joined the live table options.
Over the following years, Evolution Gaming continued to both sharpen its products and innovate, creating more and more games. The video feeds became crisper and the production became slicker.
By 2018 the company was established in the US, with another production studio in operation in Atlantic City, and a gaming licence granted by Pennsylvania the following year.
By the end of 2020 Evolution Gaming was making headlines around the world, after acquiring rival software provider NetEnt for $2.1 billion. The merger has created a new online casino behemoth, with NetEnt's decades of experience designing all types of casino games and software perfectly complementing the award winning Live Dealer games at Evolution.
Evolution Gaming Games
To put it simply, Evolution has the best selection of live dealer games on the internet.
The live games at Evolution follow the same rough structure. A real professional dealer or croupier runs the game, using real physical hardware – whether that is cards, or dice, or a spinning reel or even just a table.
The games are live and real – with no Random Number Generator dictating the results.

You watch via a HD live video feed as the game plays out. Depending on the game, you may have your own unique hand which the dealer will play for you however you like (as in blackjack for instance), or you may just be betting on what happens on screen.
All the games also have a chat box, which lets you interact with the dealer and other players.
The dealers are very impressive, friendly and yet professional at the same time. The platform can take a little getting used to if you've never played a live dealer game before, but the dealers' control and level of comfort in the situation helps make these games accessible for everyone.
One of Evolution's real strengths is the range of games they offer. The majority of live dealer providers stick to the same classic table games, but Evolution goes above and beyond. Here are some of their gaming options.
Roulette
Rather than a single game, roulette is a whole category of games at Evolution. Of course, there are classic roulette tables which work in exactly the same way as in a regular brick and mortar casino.
Check out the classic live roulette gameplay by Evolution here.
But there are also novel variations dreamed up by Evolution. Auto-Roulette plays out automatically without a dealer. Immersive Roulette places a premium on cinematography, with multiple HD cameras capturing the action from every conceivable angle to create a beautiful gaming experience. Double Ball Roulette has double the fun thanks to the extra ball.
Then there's Lightning Roulette, which uses RNG technology to introduce random bonuses and enhanced payouts – an exciting modern twist on a classic game.
Blackjack
Again, blackjack is a whole category of games. Classic Blackjack is available, where you'll take your virtual seat and play your own hand just like in a regular casino.
But there is also Infinite Blackjack, created by Evolution Gaming to enable unlimited players to play at the same time. Everyone starts off with the same hand which you're free to pay however you want.
The Infinite series is designed to let everyone play table games that are normally limited by the number of seats at a table.
Other Table Games
Evolution also has multiple varieties of Baccarat, Sic Bo, Poker, Casino Hold'em, Craps, Dragon Tiger and even Slots.
The quality is consistently excellent, and it really does feel like playing in a real casino – even though you can play from anywhere with an internet connection.
Game Show Style Games
Evolution has expanded its remit from casino games to create a whole new range of fun and exciting live games. In this case, you feel more like a contestant on a game show than a casino player.
Compared with classic games, there is much less of an emphasis on strategy in these games. Instead, it's all about luck and keeping the energy high. They often involve Wheel of Fortune style wheels or lottery balls which randomly hand out prizes. There are bonuses, enhancers, fun themes and friendly hosts.
Check out the likes of Mega Ball, Dream Catcher, Deal or No Deal, Monopoly Live, Crazy Time and many more.
Evolution Gaming on Mobile
Evolution Gaming have designed their software to be fully adaptable to mobile play. It means that you can simply log into your favorite casino using any device in any location, and you'll get the same high quality live dealer games.
Depending on the game, you may find it's more comfortable to play on a larger screen or via a laptop – but playing on mobile is absolutely possible.
FAQ
What is Evolution Gaming?
Evolution Gaming is software provider for online casinos, specializing in live dealer games.
What are Live Dealer Games?
Live dealer games are real casino games you can play online, which use physical equipment and a real dealer, just like in a casino. The betting software is virtual, but everything else is real.
Are Live Dealer Games Fixed?
No. Live dealer games use real equipment like cards and wheels, and the results of the games are totally random. Evolution's games are also independently verified by eCOGRA testing labs, which monitors the fairness of online casino games.
Was this content helpful?
Help us improve our content with your ideas.
Thank you for your feedback! We will do our best to improve this content!