|
December 04, 2023
|
Reading time: 7 min
|
Views: 6.2K
Best Live Casinos for Immersive Roulette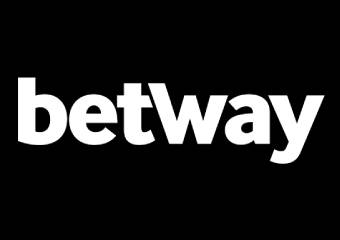 Betway Casino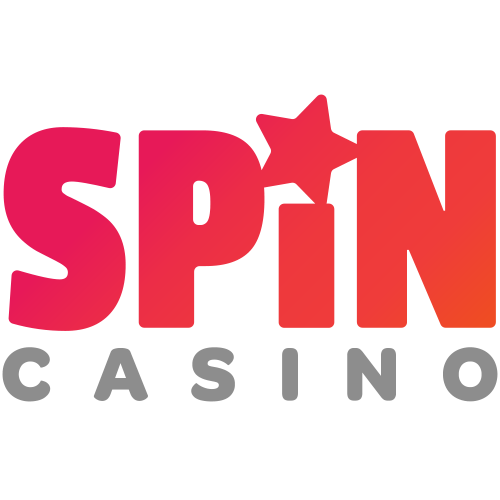 Spin Casino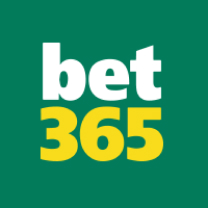 Bet365 Casino
ℹ Advertiser Disclosure
At Betspin.com we put player safety and security first. While we do accept a commission from partners which may affect brand positioning, we are dedicated to only working with trustworthy and reliable operators. All our reviews are written and rated independently of the paying partner and we reserve the right to decline commissions from operators who do not meet our standards. Our list of top live casinos is not comprehensive of every casino operating in the market but is updated continuously with the best and newest brands.
And we've got loads more besides, all right here.
What is Immersive Roulette?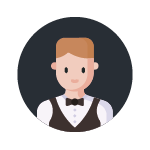 So what exactly is Immersive Roulette?
Immersive Roulette is the multi-camera version of live roulette you didn't know you needed.
Every angle is covered in this fast-paced table game. From overhead shots, to close-ups, to long shots, players can see and follow every movement of the ball. And it's all in 200 frames per second HD video. Also included is a slow-motion replay of the ball landing on the winning number.
As with all Live Roulette games, you find yourself in a casino area with a live dealer and roulette wheel, and the ability to place your bets using a virtual interface.
Miss interacting with other casino guests? Immersive Roulette allows you to chat with the dealer and other players as the game progresses. Between the social dimension and the variety of HD angles, Immersive Roulette is just about the closest you can get to the casino from your own home.
If you want to maximize the sounds, visuals and feel of a casino, Immersive Roulette is the game for you.
If you are lucky and win, your winnings are deposited into your account immediately.
The Rules of Immersive Roulette
The rules of Immersive Roulette follow those of European Roulette.
The wheel has 37 positions on which a ball can land. You place your bets and the dealer releases the ball, and once it lands that is the winning number for the round. The numbers on the wheel alternate between red and black, with the zero being the only number that is green. Immersive Roulette pays out 35 to 1 on a straight bet.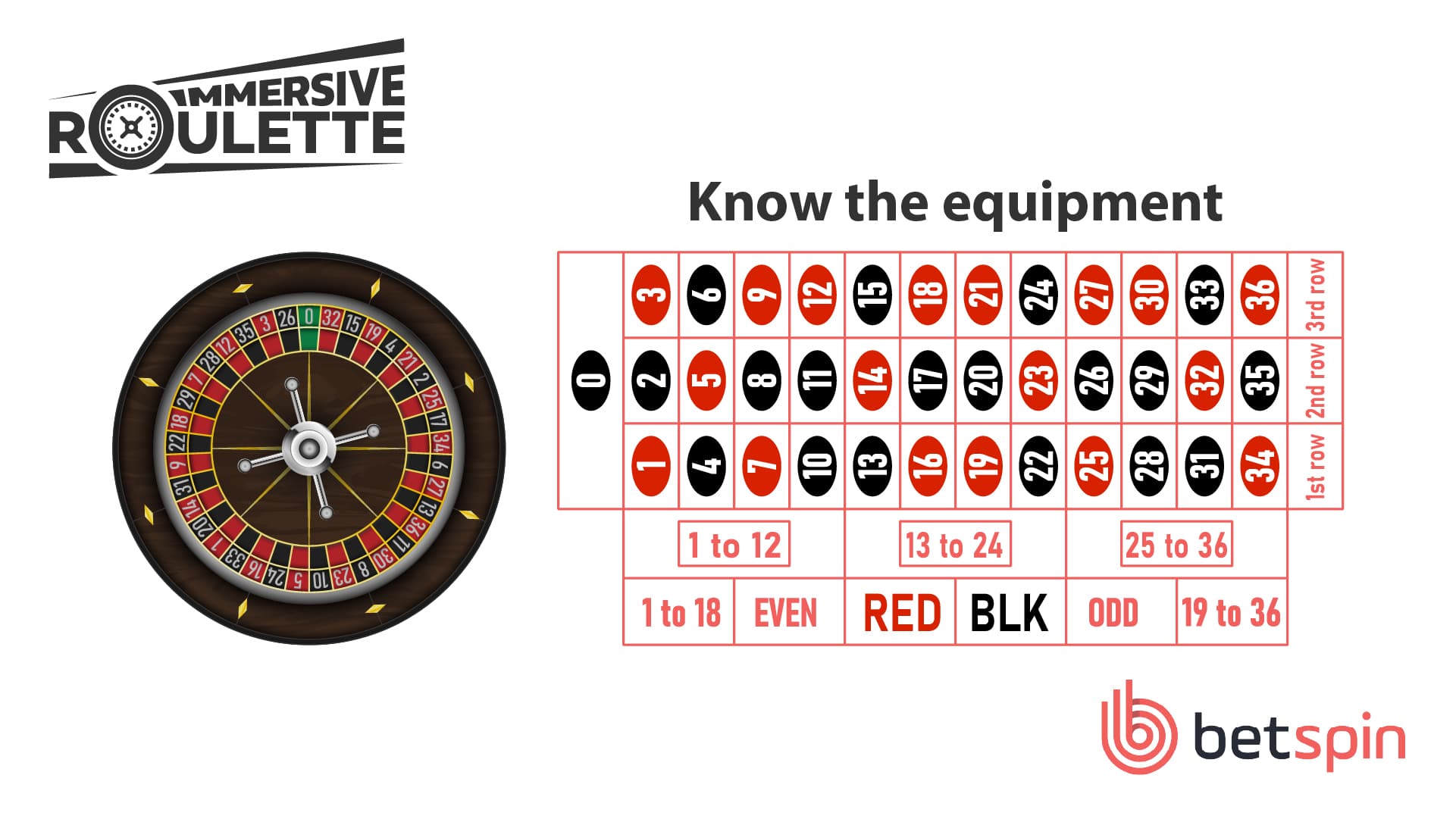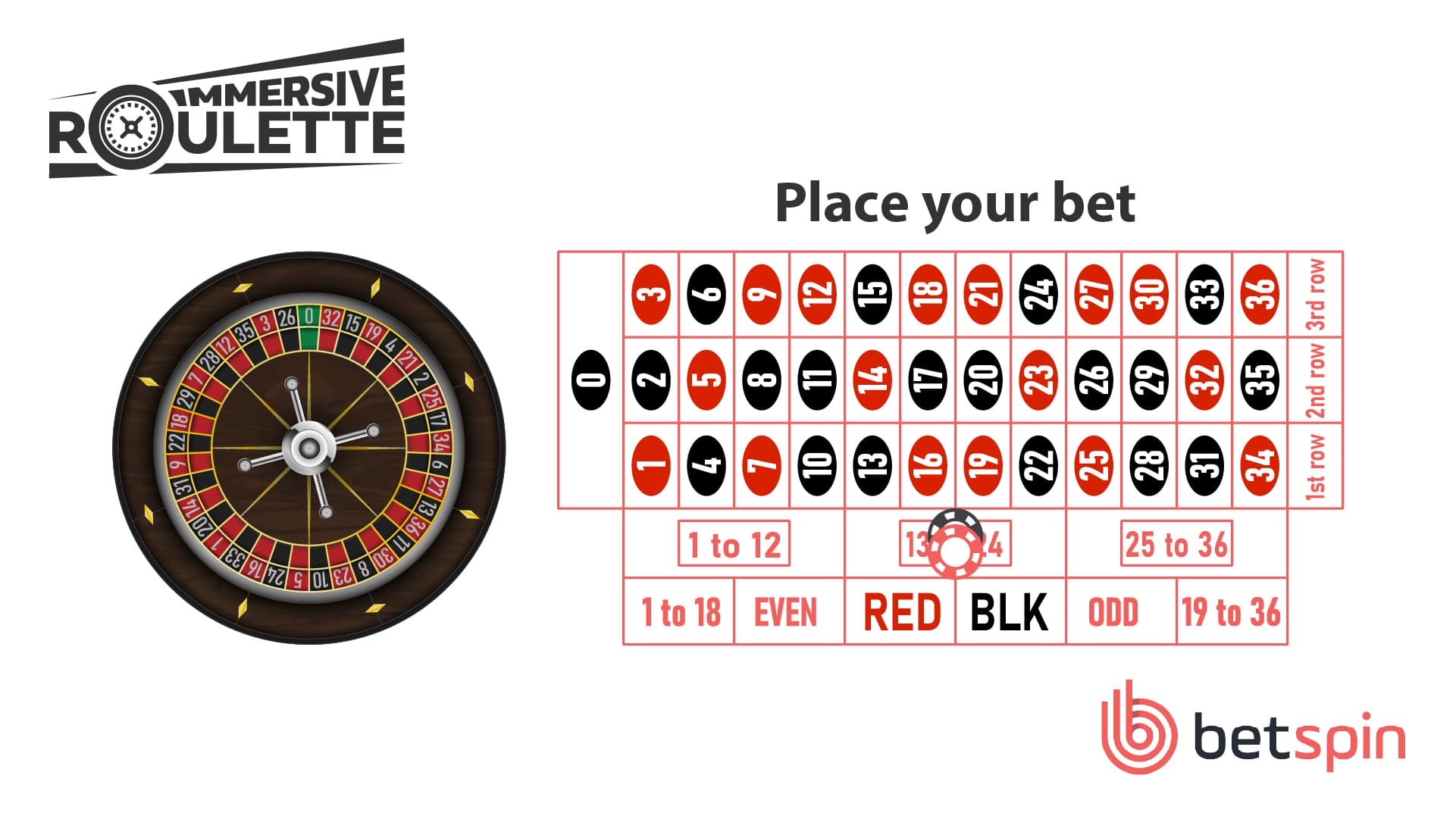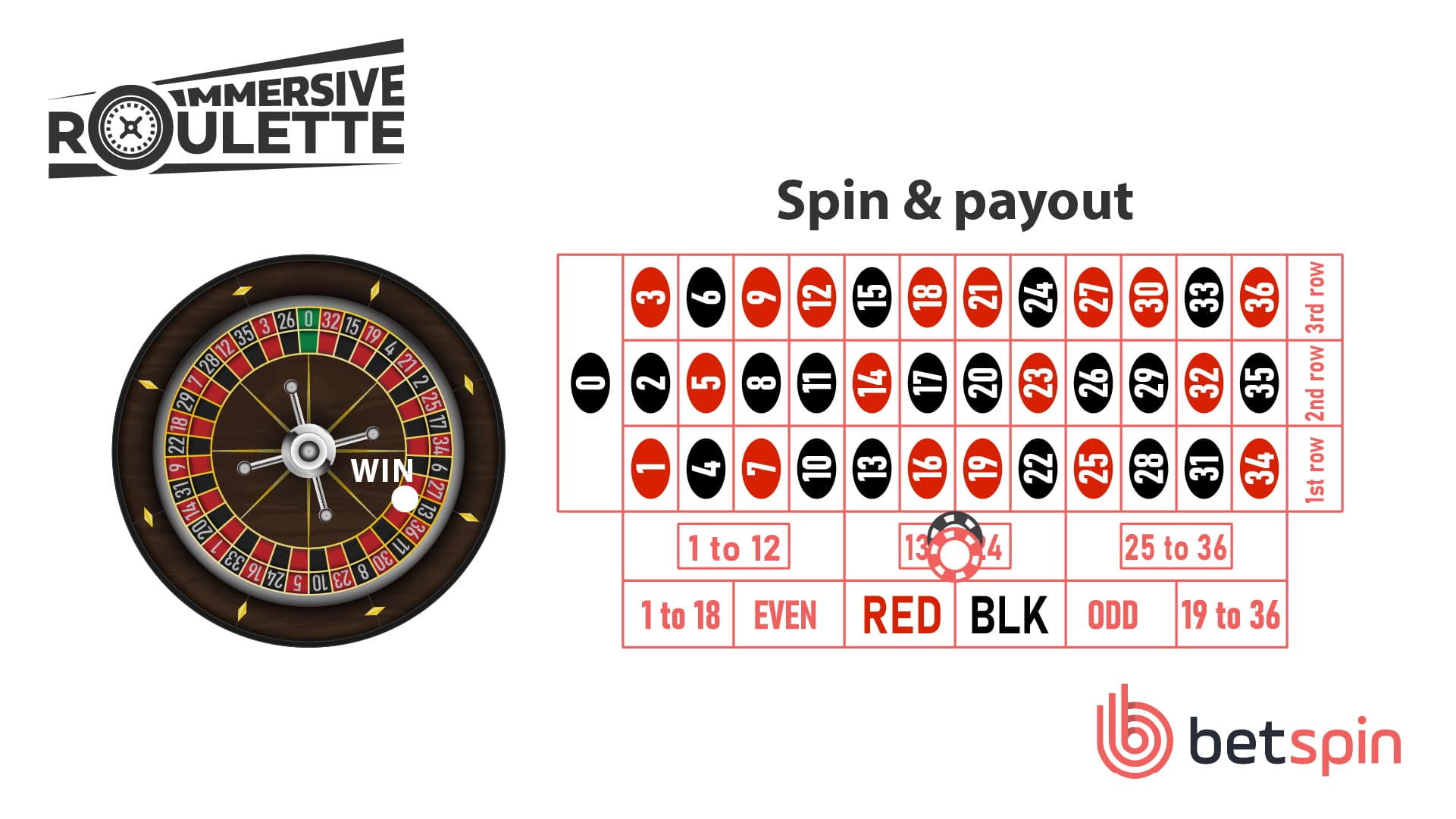 Some of the most common bets and their payouts are below. Note that this applies to a standard European style roulette table:
Red/Black (18 selections) 1:1
Odd/Even (18 selections) 1:1
High/Low (18 selections) 1:1
Dozen (12 selections) 2:1
Column (12 selections) 2:1
Corner (8 selections) 8:1
Street (11:1)
Split (17:1)
Straight (35:1)
Immersive Roulette also gives you the most detailed and beautifully presented stats of past spins. This is beneficial for players who like to use this info to choose their next bets.
Immersive Roulette vs Other Types of Roulette
The camera angles in Immersive Roulette are what makes this game exciting.
You see the dealer release the ball in stunning HD. You see the ball spin from overhead, along with various other angles. There's a slow motion replay of the ball landing in the winning spot. The cameras cut from angle to angle so you don't miss anything.
Another reason Immersive Roulette is so popular is the dealers. With such an emphasis on visuals and style, the dealers know they have to be on top form at all times – and so they are.
Immersive Roulette has even been recognized as standing out from the competition when it received the Game of the Year in by EGR in 2014.
And with a low house edge of 2.7%, the return to player is significant.
Where Can I Play Immersive Roulette?
Immersive Roulette can be played at many online casinos. Created by Evolution, Immersive Roulette has grown in popularity since its big win in 2014.
As for the best sites to immerse yourself in Immersive Roulette, check out our list of recommendations. We only recommend the best of the best, so you can be sure you will only get the best experience from these sites.
If you sign up via our links, we can even help you get started with a welcome bonus.
Immersive Roulette Bonuses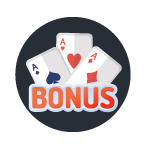 If you are new to online casinos, you are in luck! Practically all online casinos offer welcome bonuses for new members, often in the form of free games or bonus cash.
Generally, you can make the most of these promotions at the live tables, including Immersive Roulette.
Different casinos have different types of bonuses, but you can read all about how Immersive Roulette bonuses work in our live casino bonuses section.
Welcome Bonus
The welcome bonus is one of your first considerations when choosing a casino to sign up to. Usually, you can expect a deposit bonus where the casino will match your first deposit up to a certain value. Often you can get an 100% boost, which means you get to start betting with the double the amount of money you expected. Welcome bonuses are sometimes credited to new accounts automatically, but you may need to type in a promo code during the registration process to unlock it.
Any bonus cash you receive from a welcome bonus is subject to wagering requirements before it can be withdrawn – basically a minimum number of times it must be gambled with before it's unlocked.
No Deposit Bonus
If your funds are running low, you might prefer a no deposit bonus. In this case, you don't need to contribute a thing to be able to play and win real money. All you need to do is create an account with the casino, and you'll receive a small sum of bonus cash to play, totally free.
The bonus cash from no deposit bonuses is typically subject to tougher wagering requirements, but it's still an amazing offer. You don't even need to give the casino any card or bank details. Once your account is up and running you can start playing for real money right away.
Regular Promotions and Other Bonuses
Welcome bonuses are all well and good when you're shopping around for a new casino to sign up to, but the best sites also reward their loyal customers with regular promotions. Reload bonuses, which are similar to welcome bonuses but based on subsequent deposits, are a common way to reward regular players. You can also find free spins or free plays on selected games, or even cashback bonuses which allow you to recoup some of your losses.
Then there are loyalty programs and bonus points, which players can unlock every time they gamble real money in the casino. The more points you accrue the more benefits you get, including expedited withdrawals, competition invitations and free bets and bonus cash.
Immersive Roulette on Mobile
Afraid you might lose quality playing Immersive Roulette on your mobile device? Don't be. The HD picture translates perfectly to the palm of your hand. The video quality remains above and beyond, and you still get the full experience and sounds of the live roulette game.
While not every online casino has an app, the vast majority will still allow you to play via their mobile-optimized websites – and Immersive Roulette works just as well through browser play.
Be sure to check out our section on live casino apps for more information about playing Immersive Roulette on your mobile.
Tips and Strategy
As with all Roulette games, there is no known strategy to guarantee big wins on Immersive Roulette. But there are ways to play strategically so you have the best chance of winning.
Here are top tips that will help you when you go to play Immersive Roulette from some industry experts.
Top Tips to Play Live Immersive Roulette
Never bet more than you can afford, and plan your expenditure in advance
Make the most of those amazing camera angles by playing on a high quality computer or mobile – none of those cracked cell phone screens!
Make sure your internet connection is stable and reliable before playing
Use the auto-spin or auto-bet features to set your bets and then sit back and enjoy watching the wheel spin
Engage (respectfully) with the other players and the dealer, the social element is all part of the fun.
Play Safe With Even Money Bets
The safest way to play and win at Immersive Roulette is to stick to the 1:1 betting options.
On a wheel with a single zero you have a 48.64% chance of success with an even bet, and you are paid out at even money. Even with the small house edge, it's a solid bet and perfect for managing your bankroll carefully.
It's all too easy to get carried away and watch your money drain away fast on straight bets. Betting on red/black or even/odd is great for easing into Immersive Roulette and making your funds last longer.
Experiment With the Excellent Statistical Information
As mentioned, Immersive Roulette has some of the most in depth and gorgeous looking stats in any online casino game. If stats are your thing, this is the game you're gonna want to play. Here you can see what numbers have won recently, and use that information to help strategize your future bets.
Even though we know there's no magic system to win, it's still fun to consult the stats.
Enjoy the Spectacle
For new players, we always recommend watching a few rounds of any live roulette game to get the feel for it before playing yourself.
With Immersive Roulette, because of the camera angles, this is the online roulette game that is the most like the real thing. The angles and sounds transport you to the casino from the comfort of your own home. Take your time and enjoy the experience, especially if it's your first time.
Real Money Roulette vs Free Play Roulette
Playing roulette for free is great for all kinds of reasons. For one thing, it's just a fun game to play even without the financial element. Maybe you want to try a new version of a game, but are concerned about losing money because you don't understand the rules. Free play is ideal for learning games. Once you feel confident, you can start betting real money.
Normally, casinos will let you play classic virtual roulette either for free or for real money. However, live dealer roulette is usually only available to play for real. As an alternative, we recommend watching just live roulette as a viewer, without jumping into the action yourself, to get a sense of the game. This is how people have been introduced to new games in land-based casinos for years, and it works just as well online.
Get Immersed in Immersive Roulette!
Live dealer games open up all kinds of doors for online gambling, and Immersive Roulette is the perfect example of how to take a classic game and optimize it for the format.
Immersive Roulette is cinematic and exciting. With the stunning visuals and audio, it gets you right in the center of all the action. It's easily the most visually impressive live dealer game Evolution has developed, and also the one that feels closest to being in a real casino.
Check out our recommended Immersive Roulette live casinos to find out for yourself.
Other Live Casino Games
FAQs
Can I Play Immersive Roulette for Free?
No. Although you can play virtual roulette for free in demo mode, live dealer roulette is not usually available to play for free.
Is Live Immersive Roulette Safe to Play Online?
Yes. Immersive Roulette is developed by Evolution Gaming, one of the most respected software providers in the world. All the games at Evolution, including Immersive Roulette, are independently monitored by eCogra testing labs, so you can be sure they are safe and fair.
How does Immersive Roulette work?
Immersive Roulette uses multiple cameras to immerse you in the action of a real roulette game.
What are the advantages of Immersive Roulette?
The quality of the video and the different perspectives are what set Immersive Roulette apart from other forms of live dealer Roulette.
What is the house edge of Immersive Roulette?
Immersive Roulette has the house edge of 2.7%
Was this content helpful?
Help us improve our content with your ideas.
Thank you for your feedback! We will do our best to improve this content!