|
December 04, 2023
|
Reading time: 6 min
|
Views: 6.4K
Where Can I Play Baccarat Squeeze?
ℹ Advertiser Disclosure
At Betspin.com we put player safety and security first. While we do accept a commission from partners which may affect brand positioning, we are dedicated to only working with trustworthy and reliable operators. All our reviews are written and rated independently of the paying partner and we reserve the right to decline commissions from operators who do not meet our standards. Our list of top live casinos is not comprehensive of every casino operating in the market but is updated continuously with the best and newest brands.
The squeeze variation of Baccarat is all about tension. Your cards are slowly revealed, ratcheting up the excitement as you crane forward to see if you've gotten lucky.
What Is Baccarat Squeeze?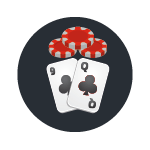 Baccarat Squeeze is another way to play online baccarat with a real dealer and real cards with a real table.
This version of the popular Evolution Gaming has 15 + cameras capturing all the action including, you guessed it….the squeeze.
With the dealer sitting at a real table that you watch via a live video feed, you place your bets electronically and your winnings are credited to your account immediately.
Baccarat squeeze adheres to the same 'squeeze' rules as land-based casinos, in which the cards are slowly revealed little by little.
In this online casino version, four cards are dealt face down and displayed on the screen with their values concealed. The dealer reveals the hands associated with lower value bets quickly, but "squeezes" the higher value hands so that the experience of discovering your cards is drawn out. It gives the players the chance to get even more hyped up and keeps the tension high.
The games move pretty face, so be sure to be paying attention so you don't miss out on any of the action!
How To Play Baccarat Squeeze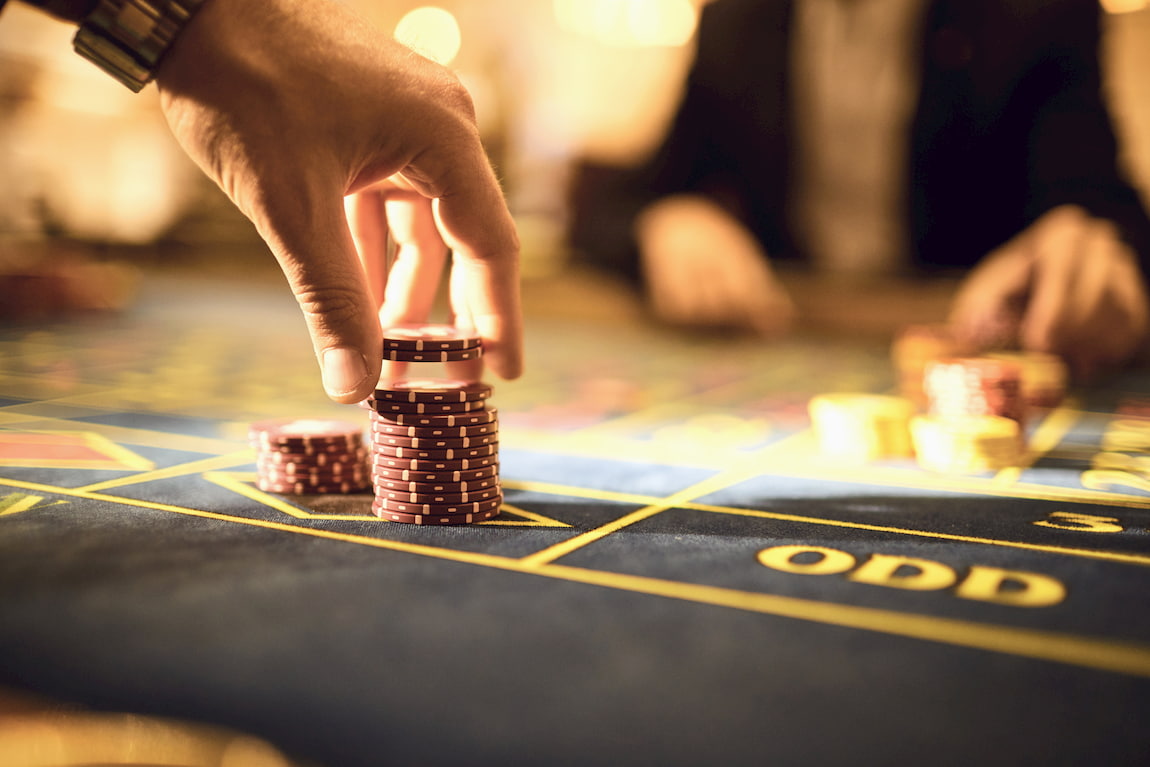 Evolution is the company behind baccarat squeeze and for their online baccarat games they use an 8 deck manual dealing shoe. The decks are Manually shuffled by a dealer's assistant and the shoe is changed after 7 decks are used.
Each room provides "how-to" guides, so it's easy for you to get started with baccarat squeeze. In-game stats are also provided so that you can keep up with what is going on.
Baccarat squeeze is played just like normal baccarat – but with the added element of the squeeze. The dealer twists and turns the cards teasing glimpses of the suit and possible number.
This drawn-out ceremony is steeped in superstition and the belief that this will bring out the desired outcome. It's a classic casino tradition, and seeing it brought to life online with live dealer technology is very impressive.
The objective of baccarat is to get as close to nine as possible. Two cards are dealt to the dealer and the player. Picture cards and 10s are zero, aces are one and the remaining cards are scored based on their face value. Depending on the first two cards, a third might be dealt. If the hand is more than nine, the second digit of the score is used.
For example: if you are dealt a 4 and a 1 and then a 6 equaling 11 your score would be 1.
These are the rules of how a hand plays out: 
If your cards or the bankers equal 8 or 9 in the first two (a natural hand) they automatically win. And obviously, a natural 9 will beat out an 8.
If your first two cards equal 0-5 a third is automatically drawn.
If your first two cards equal 6 or 7 a third cannot be drawn.
The banker also has a set they must follow. 
If the banker gets a score of 0-2 a third card is automatically drawn.
If the banker scores a 3, the Banker draws a third card if you did. (unless it's an 8)
The banker's two-card score is 4, the Banker draws a third card if the player drew a third between 2-7
The banker's two-card score is 5, the Banker draws a third card if the player drew a third card between 4-7
Two card score is 6, the Banker draws a third card if the player drew a third card between 6-7
Two card score is between 7 and 9, the banker does not draw.
The banker always draws according to the above rules even if they are going to win on their two-card score.
There are some side bets, and while not always available at every online casino we have them listed here.
You can separate side bets on whether the banker or the player will be dealt matching cards. The payout for this one is 11:1.
You can bet on either of the hands being a pair, this is 5:1.
You can bet on a perfect pair where both cards are identical in value and suit, for either the player or the banker. The odds are 25:1.
If the two cards match for both the player and the banker the odds become 200:1.
Variations of Baccarat
Baccarat squeeze is just one of many variations of online baccarat and some of the others include:
Baccarat
Salon Prive
Multi-Camera Baccarat
Baccarat Control Squeeze
Lighting Baccarat
No Commission Baccarat
Dual Play Baccarat
Baccarat Multiplay
Baccarat Squeeze Bonuses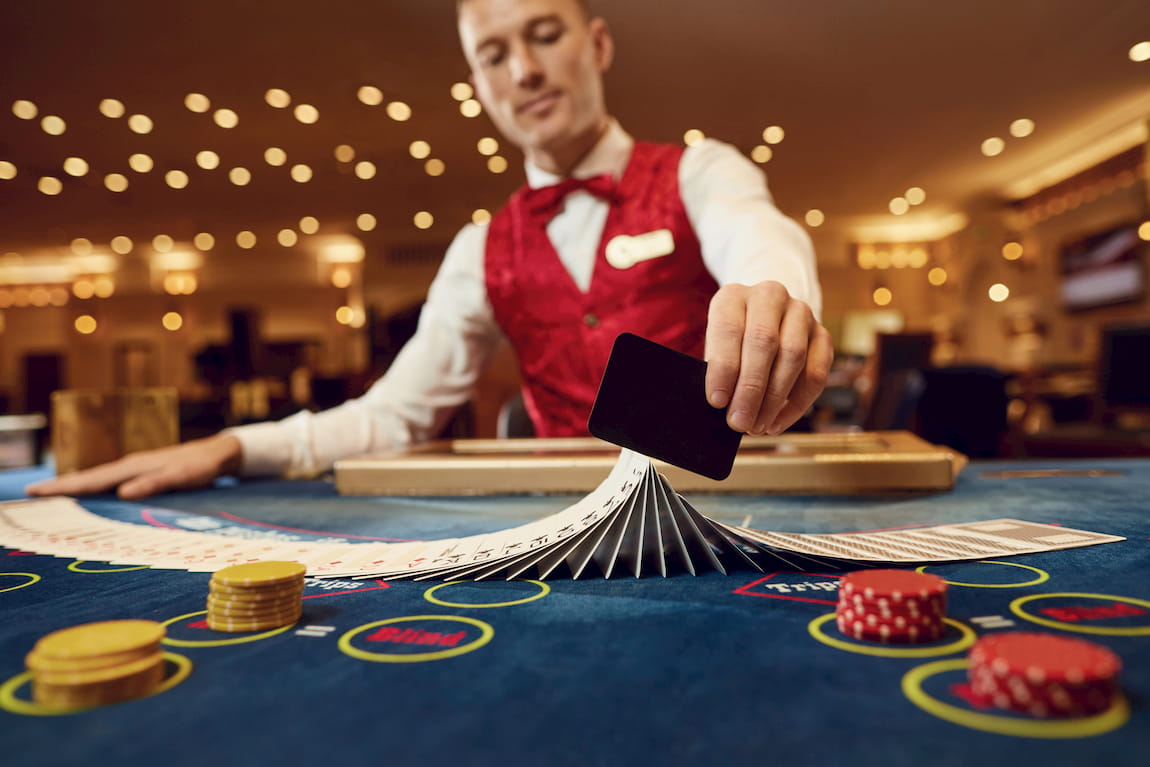 If you are new to online casinos, you're in luck! Many casinos offer incentives for new players to join.
And if you are a seasoned player, many even offer a frequent visitor a bonus to keep existing players coming back for more. The great thing about these bonuses is you can use them at the baccarat squeeze tables.
Be sure to check out our section on casino bonuses for more information, but we've listed some of the most common promos below.
Welcome Bonus
This is the most common online casino bonus. It is offered to new players who haven't played at the casino yet. Usually, the casino will match your initial deposit up to a certain amount. With an increased bankroll, you can play longer or win bigger.
Always read the fine print when signing up for the welcome bonus. The casino will require you to wager or play a certain amount before you are able to withdraw your winnings. This is to stop people from taking advantage of the welcome bonus.
No Deposit Bonus
This is when the casino offers you money from their own pocket to play their games with no money needed on your part. While you might receive less than you would with, say, a welcome bonus, it is still free money to use at the casino to try out some games with no deposit bonus.
You can try the casino with no financial risk and maybe even get to know a new game or two!
Regular Promotions and Other Bonuses
For the existing player who frequently visits an online casino, there are bonuses for you too! Often casinos will offer up weekly bonuses that can include matching your reloads up to a certain percentage. Some online casinos even offer loyalty programs, where you earn points every time you play a game, with incentives and rewards for playing.
Baccarat Squeeze On Mobile
Modern casino games are available to play on almost any device –  from desktops to tablets, to handheld devices like your mobile phone.
You can do all the things that you do on your desktop on your mobile device. Chat with the dealer, check stats, see the squeeze – everything.
Be sure to check out our section on online casino apps to see which online casinos have the best apps for more information.
Tips and Strategy
Like in all casino games we can't guarantee you a win, but we can guarantee you a great time. Here are some tips and strategies to help you get there.
Learn How To Play
Baccarat or baccarat squeeze is a complicated game. It is best for you to know how to play and understand the rules before jumping in. Playing virtual games for free is a great option. If you go in knowing how to bet and how to play, you will have an easier and more fun time.
Leave Your Emotions At The Door
You might be playing at home but you need to leave your emotions at the door! You need a clear head to play baccarat. Money management is everything so you want to make sure you are keeping your emotions in check. Only play when you are thinking clearly, and only bet what you can afford
Banker Is The Safer Bet, But Beware of Commission
With baccarat, you can bet on either the player or the banker. The banker actually wins slightly over 50 per cent of the time. However, that bet does come with a 5 per cent commission taken from it.
Real Money Baccarat Squeeze vs Free Play Baccarat
Watching online baccarat squeeze is a good way to learn the game. It can be complicated so getting the feel for the game by watching is a great way to see the ins and outs before you wager money. Traditional virtual baccarat is also an excellent way to play the game for free using play money so that you can learn.
Online casinos don't usually allow you to play live games for free. You are however allowed to watch and chat if you are signed in to the casino. So if you want to practice for free, virtual tables are the way to go.
Have Fun Today!
Even though it's a little more complicated than the average casino game, you don't have to be a high roller to have a seat at this table. Anyone and everyone is welcome with Baccarat Squeeze.
It's fun and exciting, and the squeeze element adds some extra suspense to the classic game you didn't even know was missing!
Before you play, read up on our casino reviews, read about the other variations and have some fun today.
FAQs
Can I play baccarat squeeze for free?
No. Unfortunately, this casino game does not allow you to play for free.
Is baccarat squeeze live?
Yes! It is played in real-time with a real live dealer and real cards.
What is the RTP for baccarat squeeze?
The RTP for baccarat squeeze is 98.94%
Do you play against other players?
Nope. You just play against the banker
Is baccarat squeeze legal?
Yes, it is! Be sure to check out our list of regulated casinos so you can play at a safe site.
Was this content helpful?
Help us improve our content with your ideas.
Thank you for your feedback! We will do our best to improve this content!