|
September 18, 2023
|
Reading time: 7 min
|
Views: 6K
Where Can I Play Gonzo's Treasure Hunt?
We have selected the best casinos where you can play this newest high technology game. All listed casinos are selected and rated by our team, reviewed by their safety, licensing, game selection and overall quality.

LeoVegas Casino

Playzee Casino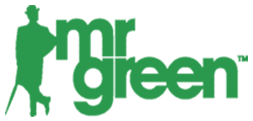 Mr Green Casino
ℹ Advertiser Disclosure
At Betspin.com we put player safety and security first. While we do accept a commission from partners which may affect brand positioning, we are dedicated to only working with trustworthy and reliable operators. All our reviews are written and rated independently of the paying partner and we reserve the right to decline commissions from operators who do not meet our standards. Our list of top live casinos is not comprehensive of every casino operating in the market but is updated continuously with the best and newest brands.
What Is Gonzo's Treasure Hunt?
If Crazy Time's Cash Hunt and a classic slot machine had a baby, that baby would be Gonzo's Treasure Hunt.
In a word, this game is wild. Thanks to the bonus multipliers you can win big, with one square potentially worth up to 20,000x. You read that right. 20,000x.

This a hybrid of a live dealer game and a slot machine. Looking even further ahead in technological terms, it's also one of the first of its kind to allow you to play with a virtual reality headset.
All bets are made electronically, but the real host is live and you can interact with them through the chat function. Game show style games are becoming increasingly popular at live casinos and this game is the perfect example of why. It's fast paced, exciting and has a large element of randomness thrown in.
And of course, it's not just you and the host. Gonzo is along for the ride too!
How To Play Gonzo's Treasure Hunt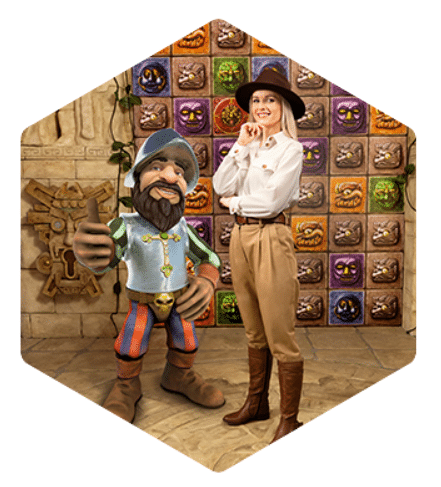 Gonzo's Treasure Hunt was created by Evolution Gaming, and is the first live dealer edition of the Gonzo series from NetEnt. Gonzo appears as a character alongside the real host of the game.
With Gonzo's Treasure Hunt, each round offers a different journey for every player, no matter how many people are playing at one time.
At the centre of the game is the wall, which has 70 squares for you to choose from. The goal of the game is to place your bets and find specific squares on the wall.
The start of each round, the squares on the wall are randomized. Along the bottom of your screen you will see 6 colored squares, each with a different value.
Start by selecting which stones you want to find on the wall. You also can buy yourself picks on the wall. You can pick up to 20 squares per round.
Once the wall is shuffled, that's where the real fun begins. If you bet on three of the colored squares, you can pick three squares on the wall by marking them with a hand print.
Gonzo then turns his key and starts the prize drop.
Multipliers appear along the top of the wall, before dropping down to increase the value of certain squares. There is also a re-drop symbol which will trigger more multipliers. These retriggers can occur up to 10 times per round.
Once multipliers are done, all the values of the stones are then revealed. If your hand print reveals a color that you bet on – you win. You can only win on stones for which you placed a bet.
If you receive a bonus prize on your selected stone, this is added to the stones standard payout so that your winning bet is multiplied by the winning stones final value.
Your payout also varies depending on the color stone you bet on, with the high value stones appearing less frequently. The payouts are below:
Brown stones are worth 1x
Orange stones are worth 2x
Purple stones are worth 4x
Green stones are worth 8x
Blue stones are worth 20x
Red stones are worth 65x
Once the game has finished, it gets reset for the next round.
Variations of Gonzo's Treasure Hunt
Gonzo's Treasure Hunt is something of a one of a kind, since it's a hybrid of a slot and game show game, with elements of RNG and live dealer gameplay.
But there are several game show style games that are similar to Gonzo's Treasure Hunt to varying degrees. The hosts, the graphics, the sounds are all elements of Gonzo's Treasure Hunt that the games below also have:
Crazy Time
Monopoly Live
Mega Ball
Mega Wheel Live
Deal or No Deal Live
Adventures Beyond Wonderland
Gonzo's Treasure Hunt Bonuses
Online live casinos offer incentives and bonuses to entice players to their site. Whether you are a new or returning player, there is a bonus for you.
Once you've claimed a bonus, which normally involves receiving some bonus cash, you can use it to play Gonzo's Treasure Hunt.
For more information you should check out our full section on casino bonuses. Below, we've listed the most common offers you're likely to find.
Welcome Bonus
The welcome bonus is a staple of online casinos, and is reserved for brand new players. It's usually one of the most valuable promotions a casino will offer.
Usually the casino matches your first time deposit up to a certain amount, meaning you get to start off with double your bankroll. With the extra cash you can play Gonzo's Treasure Hunt for even longer!
Just as with all bonuses, when you initially sign up for the welcome bonus be sure to read the fine print.
Casinos always include wagering requirements with bonus cash, which means you are obliged to gamble with your money a certain number of times before it can be withdrawn.
No Deposit Bonus
A No Deposit Bonus is arguably even more valuable than a standard welcome bonus, at least depending on your bankroll. This is when the casino offers you money to play without having to deposit any of your own money.
This allows you to try out some of the games the casino offers totally free, to see what type of games you like before committing to spending your own money.
And if you end up winning off the back of your No Deposit Bonus, that money is yours to keep! Providing of course you fulfill the wagering requirements, which tend to be even stricter than with a welcome bonus.
Regular Promotions and Other Bonuses
There are also casino bonuses for the returning player. Casinos often have daily or weekly incentives for you to come back and play on a regular basis – like reload bonuses or free entries into games or tournaments.
Others offer loyalty or VIP programs that give you points every time you gamble, which you can then cash in for different prizes.
Gonzo's Treasure Hunt On Mobile
As with any online live casino game, modern betting sites encourage users to play whenever and wherever you are.
This means that you can play Gonzo's Quest on your handheld device or tablet in addition to your desktop or laptop computer. You can still do all the things you are able to on your computer –  talk to the dealer or other players, check stats, and play the game with absolutely no loss of quality!
You can check out our full section on mobile gaming for even more information about how to play live dealer games on your cell phone or tablet.
Tips And Strategy
Just like every game at the casino, Gonzo's Treasure Hunt has a built in house edge that means the casino is always going to come out ahead in the long run. So while we can't guarantee you a win, we do have some tips that will help you play Gonzo's Treasure Hunt smart and maximize your enjoyment.
Bets Are More or Less Equal in Value
Gonzo's Treasure Hunt has an RTP of around 96.50%, which is pretty good for an online casino game. Perhaps more significantly, the RTP of the different bets are all right in this zone too. To be even more specific, they range from 96.35% to 96.56% depending on which color you bet on – which is basically a negligible difference.
So don't waste time trying to work out the most valuable bets. Unlike some casino games, it's not really in your interest to avoid any specific bets on Gonzo's Treasure Hunt.
Match Your Bets With Your Bankroll
While no bets are mathematically more valuable than others, some bets are certainly more likely to come off than others to come off. For example, if you fancy betting on Red (with its 65:1 payout) you know you're going to need a pretty deep bankroll because you are much more likely to lose than to win.
Betting on Brown on the other hand is an even money shout (or very close), so it's a solid bet for modest bankrolls and for beginning players.
Maximize Your Bonus Potential
With Gonzo's Treasure Hunt, the key to hitting the seriously big wins is getting lucky and having a multiplier land on your winning tile.
A good strategy to maximize your multiplier chances without breaking the bank is to max out your bets on brown and orange. For example, betting $0.25 on each color with 20 searches would result in a $10 total bet and mean you've got a greater than 1 in 2 shot at winning.
More chances to win means more chances to hit that elusive multiplier.
Real Money Gonzo's Treasure Hunt vs Free Play Gonzo's Treasure Hunt
While you can play the slot games that inspired Gonzo's Treasure Hunt for free, you are unable to play Gonzo's Treasure Hunt for free. But that doesn't mean you can't watch the game unfold in real time to get the feel for it.
This can be a good way for you to learn how to play before jumping into a game.
Most online live casinos won't let you play the live games for free. But you can watch and get the feel for them before placing any bets, which is a nice alternative.
A New Way to Play
Gonzo's Treasure Hunt is a fun and exciting game that will have you on the edge of your seat. If you're a fan of the classic slots, or even if you've never had the pleasure of meeting Gonzo before, this is an innovative way to play.
The combination of the real host with the computer generated graphics works really well. It could easily fall apart, but instead the gameplay is really smooth, and the game never takes itself too seriously.
Best of all, there is plenty of money to be won thanks to the good RTP and those multipliers.
Check out our casino reviews for the best place to play Gonzo's Treasure Hunt today.
FAQs
What is the maximum you can win?
The maximum payout on a square is 20,000x.
Is Gonzo's Treasure Hunt Live?
Yes! It is played in real time with a real host. Gonzo himself and some of the game are computer animated however.
What is the RTP for Gonzo's Treasure Hunt?
The RTP for Gonzo's Treasure Hunt is 96.56%.
Can you talk to the host?
Yes. You can talk to the host and other players through the chat function.
Is Gonzo's Treasure Hunt a slot game?
Not really. Gonzo's Treasure Hunt uses elements of slots like an RNG to determine the result, but the game is played live with a real dealer and there are no reels. It's fair to say it's somewhere between a slot and a live dealer game show game.
Was this content helpful?
Help us improve our content with your ideas.
Thank you for your feedback! We will do our best to improve this content!