|
September 18, 2023
|
Reading time: 8 min
|
Views: 6.6K
Best Citadel Casinos
Ahti Games Casino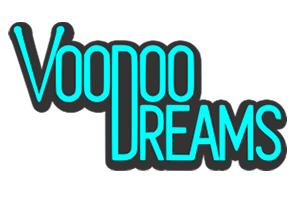 Voodoo Dreams Casino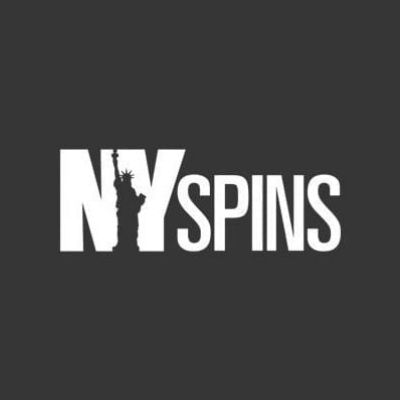 NYspins Casino
ℹ Advertiser Disclosure
At Betspin.com we put player safety and security first. While we do accept a commission from partners which may affect brand positioning, we are dedicated to only working with trustworthy and reliable operators. All our reviews are written and rated independently of the paying partner and we reserve the right to decline commissions from operators who do not meet our standards. Our list of top live casinos is not comprehensive of every casino operating in the market but is updated continuously with the best and newest brands.
Instant payments direct from your own bank account
No additional sign up or extra user name or password to remember
Make Citadel payments using on your mobile, tablet and desktop
Online casino games – are exploding in popularity around the world. Technological advances mean that no matter where you are located, you can hop online and play real casino games for real money, with professional dealers and instant payouts.
The demand for fast, safe and simple ways to get money into and out of your casino account has never been higher, and on this page, we're taking an in-depth look at one of the best.
Launched in 2000, Instant Banking by Citadel allows patrons to make deposits directly from their bank account to an online casino. This feature allows you to not have to share private information directly with the casino or remember an additional user name and password.
We've got the full story on Citadel, including:
How to Deposit and Withdraw
Processing Fee and Times
Safety and Security associated with Citadel
Advantages, disadvantages and more
If your financial institution supports Citadel, using it to fund your online casino is a bit of a no brainer. This page tells you why.
How to Deposit With Citadel at Online Casinos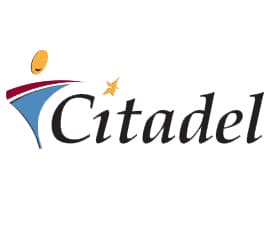 Depositing with Citadel is fast and easy. Unlike many other deposit methods, there is no need to register for an additional account and all the extra work that entails. If Citadel transactions are available via your bank, you're already good to go.
Below, we've put together step by step instructions for making a deposit via Citadel. There may be some mild deviations from the below depending on the casino, but the basic process is always the same.
Once you have completed the below steps and the online casino receives confirmation of the transaction, your money is available to play within seconds – with limited to no lag time. As for the money being taken from your account, this is also completed immediately, or by the next business day.
All of this typically makes Citadel one of the easiest ways to deposit funds you're likely to find.
Head to the banking or cashier section of your casino
Click on deposit by the Instant Banking by Citadel icon
Enter the amount you wish to deposit
Click next or confirm, and you will be redirected to Instant Banking
Choose your bank from the dropdown menu
Log in to your bank account using your login info for online banking
Choose the account you want to take the funds from and approve the payment
That's it! Citadel transfers are simple and direct, with high levels of transparency and visibility throughout the process.
How to Withdraw with Citadel at Online Casinos

So you've won big (or just won) and now it is time to withdraw your winnings. Fast and reliable withdrawal methods are absolutely essential for having the best possible experience with online casinos.
The last thing you want after hitting the jackpot is a long wait before you see your money, or being made to jump through hoops just to access it. Citadel withdrawals mean you never have to worry about any of that.
First things first, check to see if the online casino you are playing at has the ability to use Instant Banking by Citadel to withdraw your funds. Not all casinos that support the deposit function also have the option of withdrawing funds using Citadel.
If the casino supports Citadel, the process is very similar to making a deposit. Select the Citadel option and enter the amount you wish to withdraw. You'll be redirected to select your bank from a drop-down menu and log in to your bank account. Select the account you want to withdraw back to and you're golden.
You can read more about fees and processing times in our next section, but it's worth noting here that every casino has different rules regarding withdrawals – so you should check out this information beforehand to avoid any surprises.
What if Citadel is not Available for Withdrawals?
This can happen, and if it does it means you'll need to identify an alternative way to withdraw your funds. It's not ideal, but if there's a method that suits you it can ultimately still be pretty easy. E-wallets like PayPal, alternative bank transfers, wire transfers and even paper checks are all potential options.
Our key piece of advice here is to make sure there is a suitable alternative method in advance. You might even decide to pick a different deposit method – one that also supports withdrawals.
The main thing is do your research ahead of time.
Citadel Processing Fees and Time at Online Casinos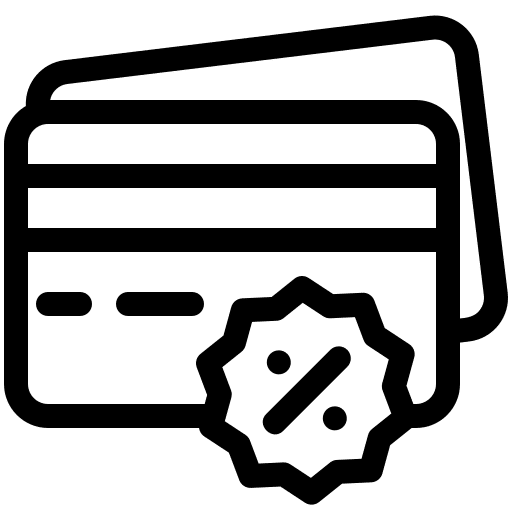 As we mentioned already, deposits using Instant Banking by Citadel will have your funds in your casino account in mere seconds! This is one of the big advantages of Citadel: you can sign up to a new online casino, make a deposit and start playing at a live table all within just a few minutes.
Deposits are almost always free. It's in the interest of online casinos to make it as easy as possible to get money into your account, and Citadel doesn't charge any transaction fees.
Withdrawals are a different story. To put it simply, it depends on the casino.
Citadel transfers are actually always processed very fast, but many casinos impose a mandatory processing period on all withdrawals. It's pretty standard to expect a delay of 1-3 days before your Citadel withdrawal appears in your account.
That said, it's possible to find instant or near-instant withdrawals out there too.
It's a similar story for withdrawal fees. Lots of casinos allow free Citadel withdrawals, although you will also find ones that charge a small transaction fee – maybe a couple of euros or dollars.
To cut a long story short, it all depends!
The good news is that Citadel is very widely available: in 17 different countries in fact.  Those countries include:
Australia
Austria
Belgium
Canada
Czech Republic
Denmark
Estonia
Finland
Germany
Italy
Lithuania
Portugal
Slovakia
Spain
Sweden
United Kingdom
United States
This means that Citadel transactions are unavailable in India, South Africa, Indonesia and Malaysia.
When using Instant Banking by Citadel for the first time, there might be a limit on how much you can deposit to your casino account. This will depend on your bank but also the casino you are transferring money to. Luckily the amount increases each time you successfully deposit using this method.
Citadel Advantages & Disadvantages
Advantages of Using Citadel at Online Casinos
There are many advantages to using Instant Banking by Citadel for your transactions. Some of our favourite reasons for using Citadel are below:
There is no need to create an extra account to use Citadel. E-wallets are great for online gambling, but plenty of players are put off by the need to register for a whole new service. With Citadel, payments come directly from your own bank account, with no need to remember an additional username and password, and no need to worry about intermediary services.
Your sensitive data is protected when using Citadel. In fact, you never need to share any personal banking data with the casino. This makes Citadel very safe and secure.
Citadel is very fast. Deposits typically appear in your account ready to play within seconds. Even if your casino imposes a pending period on withdrawals, Citadel is generally one of the fastest options available.
You can make instant payments on any device: mobile, tablet and desktop.
Disadvantages of Using Citadel at Online Casinos
No banking method is flawless, and there are some reasons players might prefer other methods over Citadel. Here are the main ones:
Citadel is not a guaranteed option for both deposits and withdrawals, and using the service may mean finding a different method when it's time to withdraw. Depending on your circumstances and the other banking methods, this could be an issue for you, or not.
Citadel transfers come directly from your bank account – which is very convenient! But it does mean that your casino transactions will appear on your bank statement. Some users prefer to keep their online gambling transactions entirely private, so using intermediary services like e-wallets are good option for them.
Patrons are given a limit on the first initial deposit. Increases in deposits happen the more successful transactions you have, but Citadel may not be the best option for particularly large first-time withdrawals.
Citadel Safety Measures at Online Casinos

Instant Banking by Citadel is supported by some of the biggest financial institutions in the world, so it's no surprise that its safety record is exemplary. Since Citadel doesn't require any personal information to set up an additional account, your sensitive personal data is protected. This means you are not sharing any information with the casino you do not want to share.
Even if it's not quite as much of separation as using an e-wallet, using Citadel creates a natural barrier between your personal banking and your casino.
Citadel really is top of the range when it comes to user safety. Some of the security measures the company takes include: 
They never store consumer banking credentials in any of our systems; they stay between the consumer and their bank
Consumers are required to answer any multi-factor authentication questions posed by their bank in order to verify ownership of the bank account
Instant Payments has stringent Know Your Customer (KYC) and Anti-Money Laundering (AML) protocols
Communication between consumers and Instant Payments is encrypted to protect sensitive data from fraud
Their state-of-the-art system architecture was built by a team of experts using the most cutting-edge software development design and implementation techniques
Instant Payments uses sophisticated security technologies in its software and data centres to prevent fraud and intrusions
Citadel Customer Support
If you run into any problems using Instant Banking by Citadel, your first step will be to contact the casino directly. Online casinos have a variety of customer support channels available, including phone, email and live chat.
Nine times out of ten, whatever issues you're experiencing can be solved there and then via the live chat if it's available.
If the casino is unable to help, you can email customer support with Citadel directly at [email protected] and they will respond within two hours, Monday to Friday, 9 AM to 5 PM PST.
How to Sign Up to Citadel
Because there is no separate account needed to use Instant Banking by Citadel, there is no need to sign up for anything. As long as your bank or financial institution supports Citadel payments, you are already totally ready to go.
Just head to the cashier and follow the steps described above to make your Citadel deposit.
Our current best Citadel casinos are:
Other Payment Methods iDebit
Make deposits instantly
Widely accepted
High security & anonymity
Private statements

ecoPayz
Available in 200 countries
Easy & fast payments
Credit & debit cards
Instant money transfer

InstaDebit
Quick and safe
Private and secure
Widely accepted
Mobile, tablet & desktop

Paysafecard
Available in 50 countries
Personal information safety
Easy to manage your funds
Fast processing times
FAQs about Citadel Casinos
How Secure is Instant Banking by Citadel?
Instant Banking by Citadel is very secure. It doesn't ask for personal information and redirects you to your online bank to do the payment. There is no personal data exchanged between them and the casino.
How Fast Is Instant Banking by Citadel?
Citadel is very fast Deposits using Instant Banking by Citadel are in your online casino account in seconds. Withdrawal times vary but could take up to a couple of days.
Why Don't I Need To Sign Up For Anything?
Because Instant Banking by Citadel doesn't require you to activate an account, there is no need to sign up for anything. Just make sure your bank is one of the ones that can use Instant Banking by Citadel.
Is Citadel Cheap?
Yes. Citadel doesn't charge anything to send or receive payments. Casinos rarely charge for deposits, and withdrawals are often free too – meaning Citadel is one of the cheapest banking options available.
Was this content helpful?
Help us improve our content with your ideas.
Thank you for your feedback! We will do our best to improve this content!