|
December 04, 2023
|
Reading time: 10 min
|
Views: 6.7K
Best iDebit Casinos
ℹ Advertiser Disclosure
At Betspin.com we put player safety and security first. While we do accept a commission from partners which may affect brand positioning, we are dedicated to only working with trustworthy and reliable operators. All our reviews are written and rated independently of the paying partner and we reserve the right to decline commissions from operators who do not meet our standards. Our list of top live casinos is not comprehensive of every casino operating in the market but is updated continuously with the best and newest brands.
iDebit:
Allows you to make deposits instantly.
Widely accepted at hundreds of online casinos.
Offers high security and anonymity.
As an online casino player, whether a newbie or seasoned pro, you will need a payment method to fund your betting or gambling account and cash out your hard-earned winnings!
This probably means something that offers quick and convenient online banking to Canadians, including a smooth sign-up process, safe and secure peace of mind, along with low or no cost and instant transactions.
iDebit fits this bill perfectly.
Read on to discover all things iDebit:
How to Deposit with iDebit at Online Casinos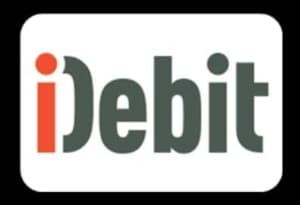 With iDebit, you can make deposits to your gambling account as a guest, or you can create an account in advance and directly add funds to it.
If you decide to sign up for iDebit (more on that later), you'll be prompted to make a deposit through a screen on which you key in your online banking details. From there, choose the chequing or savings account you want to take funds from, and you'll see those funds get instantly added to your iDebit balance.
Then, it's time to transfer funds to your online casino account.
Head to the banking or cashier section of your casino and follow these instructions:
Choose the iDebit option from the deposit methods.
Type in the amount you want to deposit and click next.
You'll be redirected from the casino to your iDebit account, where you can sign in with your iDebit details.
You'll have to verify the amount you want to transfer and confirm the transaction.
The transfer should happen instantly, and your funds will be in your account and ready to bet with! It really couldn't be much easier or faster.
If you don't have an iDebit account and don't want to sign up for one, you can still use the service as a guest as long as your Canadian bank supports iDebit payments.
Just repeat the steps, but at the stage where you are prompted to log into iDebit, you can select the option to deposit as a guest. In this case, you'll be redirected to sign in to your online banking using your normal banking details. Confirm and authorize the payment to complete the process and the funds then get transferred to your casino account instantly.
Using the service as a guest is basically a transfer from your online banking to your casino, with the money coming via iDebit. When you have an account, you do each of these steps separately, with the money you send from your online banking resting in your iDebit account before you make a casino deposit.
Note that using the service as a guest includes a CAD $1.50 fee.
How to Withdraw with iDebit at Online Casinos
Unlike with depositing, to cash out via iDebit you need to have signed up for an iDebit account. Once the funds are back in your iDebit account you can always send them back to your bank account if you wish.
It's a really simple process – just follow these steps:
Log in to your online casino account.
Navigate to the Banking/Cashier page.
Find and click on the iDebit logo, and enter the required details including how much money you want to withdraw.
You'll be redirected to sign in to your iDebit account.
Once the casino verifies and approves your withdrawal, it will show up in your iDebit account.
Once the money is back in your iDebit account, you can choose whether to keep it there or transfer it back to your bank account.
iDebit Processing Fees & Time at Online Casinos

When you make a deposit using iDebit, you'll see the funds in your casino instantly. The same is true when you top up your iDebit account balance via online banking. This means whether you want to sign up with iDebit or not, you can use the service to deposit funds and start betting immediately.
Withdrawal times to your iDebit account vary depending on the casino. The transaction is actually processed very quickly, but many casinos have a policy of letting all withdrawals pend for a day or two before they are completed. Generally, although instant withdrawals are possible, you can expect a 24-48 hours wait.
However, If you want to withdraw from your iDebit account to your personal banking it can take up to 5 business days.
iDebit's system works with the currencies of CAD, USD, AUD, EUR, and GBP. Just like with most credit cards, if you need to convert the currency to make a casino deposit or payment, there is a fee associated with the transaction based on that day's exchange rate. This includes a premium, to compensate for the currency risk that comes with this type of service.
It's entirely free to create an iDebit account, but each transaction fee is USD/CAD $1.50 or AUD/GBP/EUR $1.00. Note that this only applies to transactions from your bank to iDebit. If your iDebit account is topped up already, it costs nothing to fund your casino account.
Similarly, withdrawals from your casino to your iDebit account generally aren't subject to a fee, but transferring money from your iDebit balance to your bank account costs USD/CAD/AUD/GBP/EUR $2.00 per transaction.
Keep in mind that iDebit is currently only available in Canada, and just through these banks:
Bank of Montreal
Canadian Imperial Bank of Commerce
Desjardins
National Bank
Royal Bank of Canada
Scotiabank
Simplii Financial (formerly PCF)
TD Canada Trust
iDebit Advantages & Disadvantages
Advantages of Using iDebit at Online Casinos
Some perks of iDebit include the following:
iDebit gives you confirmed instant bank transfers and access to funds, unlike other services that take anywhere from 24-48 hours, as merchants get notified immediately.
If you have online gaming blocks on your credit card, iDebit is a great option to work around this issue (iDebit connects you right to your bank account for payments, so there is no credit card needed).
You don't have to set up an iDebit account to make a deposit, as the gambling site handles transaction processing instantly.
Your transaction details don't appear on your bank statements and casino information is anonymous, offering you total privacy.
You get extra security through not only iDebit's encryption features but also through your own bank's security features when you log in to your account there.
Your personal information is never disclosed to the casino or merchant and is only kept between you and your bank.
Disadvantages of Using iDebit at Online Casinos
As you can see, there are many advantages to using iDebit, but keep in mind the few downsides to the product:
Currently, iDebit is only available in Canada.
When you purchase with iDebit, you won't get credit card loyalty rewards or typical refund guarantees.
Although deposits to and (normally) withdrawals from your casino account are totally free with iDebit, there are fees of $1.50 and $2 dollars respectfully associated with transferring money to or from your bank account to iDebit.
iDebit Safety at Online Casinos

While safety and security isn't the most exciting topic when it comes to casinos and online gaming, it's one of the most important ones. When you play a game online at a live casino, you're changing real money back and forth, just like you would in a live, in-person gambling environment. The fact is, online casino games have never been more accessible to so many people, which means there is an element of risk and exposure.
When it comes to online casinos and payment methods, you'll want to look for and be aware of the following things:
Casino regulators and licensing. Regulators are government or other independent professional organizations that maintain and monitor the safety and security of online gambling sites and issue their licenses accordingly. Casinos operating in some countries must be regulated by their local organization to take players from that country. If you look at the homepage of an online casino, you should find the seal of a casino regulator, indicating they are properly licensed. This means they operate within the law and have gone through the appropriate regulatory process.
Cyber-security measures. To avoid exposure to third parties and hackers of your personal and financial information that you share upon registration, look for online casinos that use SSL encryption technology and use a long and complicated password.
Modern technology. Software suppliers (like Evolution Gaming) use an advanced streaming technology that captures every detail of every game, every time, which, along with the quality of the filming and the video feed stability, increases your safety and security. This is because the casinos are monitored on every move they make, and security levels are at least as high as the casinos you would visit in person.

Proven methods of payment. While convenience sure is nice, your highest priority factors for an online casino gambling payment method should be risk-free, secure, efficient, and reliable. The most secure online casinos offer a variety of different payment options to choose from that include verification methods like entering codes or SMS confirmation.
So, how does iDebit stack up? We've found that iDebit is very safe to use, ultimately, because it protects your banking information. Since you don't need to share your banking credentials with online casinos, your data is totally safe – personal information is never disclosed to the casino or merchant and is strictly kept between you and your bank.
Extra security is provided not only through iDebit's encryption features but also through the security of your own bank when you log in to their website to complete transactions. Furthermore, with iDebit, you avoid the need to provide financial information directly to the casino in the first place.
Another bonus is that since iDebit doesn't require using a credit card since payments are processed right from your online bank account, the usual risk of fraud from this payment method is eliminated.
Although a downside to iDebit is the sometimes lengthy withdrawal times, which can be up to 5 business days, this is simply a stipulation of the product. At worst, it's an annoyance. As iDebit is consistent across all online casinos, you can rest assured that this time frame is not indicative of a finance or security issue of the casinos themselves.
iDebit Customer Support

Everyone goes through a different experience when using any product or service, both online and offline. Whether you have a question, need to change some account information, are looking to find out about a merchant's return policy, or anything else at any given point, you'll likely have a need for some sort of customer support in some capacity as a consumer or user of just about anything.
Now, companies can't possibly publish every stipulation and detail that we as consumers might face or need information on, right? This is why customer support is so important.
Most casinos have extensive help sections, featuring FAQs and articles explaining how to use the various parts of their site, as well as ways to contact the customer support staff directly. This should be your first port of call if you run into any issues using iDebit to fund your account.
Normally, the casino can solve whatever problem you run into.
Failing that, iDebit also offers multiple ways to reach their customer service department so you can choose what's most convenient for you whenever you have a question or comment for them.
You can reach iDebit's Customer Service department by emailing [email protected] or phoning (in Canada) +1 855.443.3248. Conveniently, there is also a live customer support chat feature in the bottom right-hand corner of iDebitpayments.com.
If you encounter any fraud or security issues or questions, you can contact iDebit's Security Department at [email protected].
Keep in mind, if you have an issue with an iDebit purchase, you'll need to check the merchant's return or refund policy or contact their customer support directly. If the merchant issues you a refund, you will see a credit back to your iDebit account.
How to Sign Up to iDebit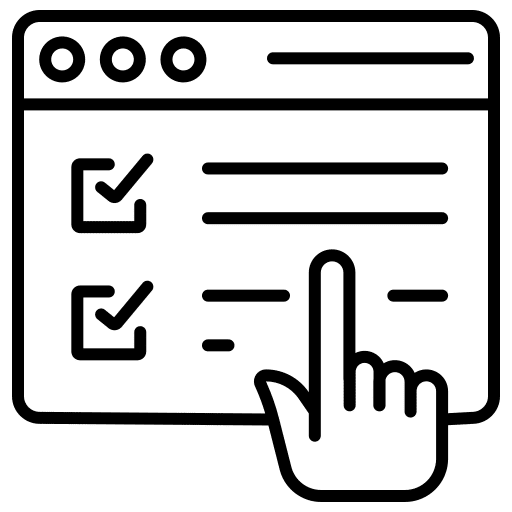 As with any other online service or app out there, we can probably all agree that a straightforward and secure signup process is both important and convenient.
First and foremost, we need peace of mind that our personal information is secure. Plus, given how hectic our days and life, in general, can get, it's nice not to have to spend time completing lengthy forms or hunting down minute details, and instead move on to the fun and relaxing parts of our day – like online gambling!
The nice thing about iDebit is you don't actually need to sign up for an account if you're only making deposits to your casino account. But signing up for an iDebit account is also a great option – especially if you want to use iDebit for withdrawals.
Luckily, the signup process for iDebit is very easy and beginner-friendly, free, and quick – it should only take you a couple of minutes. Just verify your personal information and follow the instructions.
If you're ready to take the plunge and sign up for your new iDebit account:
Visit iDebitpayments.com and click on the "Log In/Sign Up" button in the top-right-hand corner.
Choose the Sign-Up button at the bottom, under "New User".
Follow the prompts and provide your information to complete the process. You'll need to enter your:
First and last name
Email address
Postal code
Full street address
Birthdate
Last four digits of your S.I.N.
New password (twice, to confirm)
At this screen, iDebit's Terms of Use and Privacy Policy are provided for your review.
Check out our top iDebit Casinos here:
Other Payment Methods

Neosurf
Online betting with cash
Instant vouchers
Put pin & pay right away
Protected privacy

Neteller
Popular for gambling
Safe, secure & anonymous
Topping up is free
Both deposits/withdrawals Trustly
Incredibly fast and efficient
Free to use
Very safe and secure
No need for an account

MuchBetter
Top-ranked
Competitive fee rates
Fast depositing/withdrawing
Excellent user interface
FAQs about iDebit Casinos
Which online casinos accept iDebit?
Lots of online casinos accept iDebit, but our current favourites are:
How do I know iDebit is safe?
iDebit is safe because you never share any of your personal or banking information with online casinos or other merchants, which reduces the number of potential problems their website might have with security. To protect you, iDebit uses leading security and encryption technology for protection. Plus, since you don't use a credit card with iDebit, any risk of fraud from that is eliminated.
Who can use iDebit?
To use iDebit, you must be 18 years of age or older and have a Canadian bank account with online banking at an iDebit-supported bank (Bank of Montreal, Canadian Imperial Bank of Commerce, Desjardins, National Bank, Royal Bank of Canada, Scotiabank, Simplii Financial (formerly PCF), or TD Canada Trust).
How do I delete my iDebit account?
If you've decided to pursue an alternate payment option, take a break from online gaming, or for any other reason you no longer need your iDebit account, you can always delete it. Should this be the case for you, you'll need to email your request to [email protected] and work with an iDebit representative.
Was this content helpful?
Help us improve our content with your ideas.
Thank you for your feedback! We will do our best to improve this content!