|
September 18, 2023
|
Reading time: 7 min
|
Views: 5.8K
Live Dealer Games are so much more than just classic casino table games like blackjack or roulette. Case in point, Deal or No Deal from Evolution is part game show, part slot game, part live dealer game.
Based on the classic TV show, the game utilizes a lot of the same format from the screen.
Where Can I Play Deal or No Deal?
Deal or No Deal is fairly widely available at live casinos. It's developed by Evolution, who are one of the leading providers of games for live casinos around the world.
Check out our list of recommended sites below selected specially by Betspin for you, which allow you to play Deal or No Deal. If you decide to sign up, don't forget to use our links to claim your welcome bonus.
ℹ Advertiser Disclosure
At Betspin.com we put player safety and security first. While we do accept a commission from partners which may affect brand positioning, we are dedicated to only working with trustworthy and reliable operators. All our reviews are written and rated independently of the paying partner and we reserve the right to decline commissions from operators who do not meet our standards. Our list of top live casinos is not comprehensive of every casino operating in the market but is updated continuously with the best and newest brands.
What is Deal or No Deal?
Deal or No Deal is a special live dealer version of the popular TV show deal or no deal. The game has been produced by Evolution, thanks to a partnership signed with Endemol Shine – the producers of Deal or No Deal.
The game is played live, in real time with a real host. Unlike the TV show, which has a single player at any one time, Deal or No Deal live dealer game allows unlimited players to play at once.

Even though multiple people can play at the same time, you still get to play the game exactly as you want and the outcome for every player is different. The limits at Deal or No Deal are comparatively low too, and you can theoretically buy in and play a full game for just £0.10.
Unlike most live dealer games, you are guaranteed to always walk away with some money from a full game of Deal or No Deal – whether that's by accepting the bankers offer at any time or by going through the full game and opening your briefcase to claim the prize.
That's the overview, but the full rules of Deal or No Deal are a little more complicated.
Deal or No Deal Rules
Deal or No Deal is split into three parts.
First of all, you can't simply buy directly into the game. Just like on TV, you need to qualify.
Qualification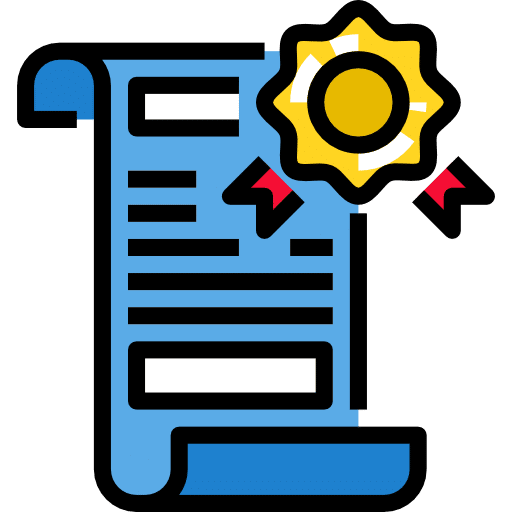 This is done via a mini-game before the live game begins. You have to spin a virtual reel designed like a bank vault, to line up 3 golden symbols. You need to bet on every spin, with the value of your bet determining how much money is in each of the 16 boxes.
The bad thing about this process is that if you spin the reel and don't match up the symbols, you simply lose your original bet. It doesn't count towards the value of boxes on future bets.
Think of the qualification process as like a regular slot game, and you're waiting to land the three scatters you need to unlock the bonus.
The minimum you can bet to qualify is £0.10. There are also two additional modes you can choose to trigger if you want, which automatically provide you with 1 or 2 of the symbols you need.
Easy Mode locks one symbol in place and costs an additional 3x your bet.
Very Easy Mode locks two symbols, and costs an extra 9x your bet.
During the qualification round, you also need to select one of the boxes to be the special high value box. The default choice for this is number 16, but you can select whichever one you like.
The value of all the boxes, according to your bet, are as follows:
Box 1 – 0.10x
Box 2 – 0.20x
Box 3 – 0.50c
Box 4 – 0.70x
Box 5 – 1x
Box 6 – 2x
Box 7 – 3x
Box 8 – 5x
Box 9 – 8x
Box 10 – 10x
Box 11 – 12x
Box 12 – 15x
Box 13 – 20x
Box 14 – 25x
Box 15 – 50x
Box 16 – 65-500x
As soon as you line up the 3 symbols you need, you qualify for the main game.
Top Up Bonus Round
Before the main game, depending on how quickly you qualified, you are given some time to top up the value of your boxes.
You can select any box you like, and pay to spin a virtual reel which has a variety of multipliers. Wherever the reel lands, the multiplier gets added to the box you selected.
You can do this to as many boxes as you like within the time limit, or choose not to bother at all – it's up to you.
The whole qualification process for each round of Deal or No Deal takes 2 minutes. So, if you qualify after 30 seconds, you'll have the remaining 90 seconds to top up your boxes if you wish.
The Main Game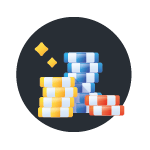 There are two ways to win money in Deal or No Deal, and you are guaranteed to end up doing one of them. The first is to accept the banker's offer, which is essentially an option to cash out of the game.
The second is to go the distance and end up opening a box to claim the cash prize within.
When the main game starts, you will be assigned a blank random box.
On the right hand side of the screen you can see all of the 16 boxes still in play, listed with their corresponding cash values beside the number. Remember that the cash value is unique to each player, depending on how much you bet at the beginning – so when the boxes are opened you only see the numbers 1-16.
The game begins with three boxes being opened by the host's assistant. Once those numbers have been eliminated, you are offered a deal by the banker. If you choose No Deal, four more boxes are opened and you get another offer.
If you reject it again, another four boxes are opened. Finally, if you reject that offer three more boxes are opened so that just two are left – yours and one other box.
You get one final offer from the banker. If you reject it, you have the option to swap boxes so you can claim the prize in either of the boxes if you prefer.
The game ends when all the boxes have been opened.
Deal or No Deal vs Other Live Dealer Games

Deal or No Deal feels really unique amongst live casino games. A lot of imagination has gone into its design, creating a variation on the tv show that works online and allows unlimited players at once.
The "dealer" in this case is more like a host, and his role is as much to keep the atmosphere interesting and the energy high as it is to actually make the game run. Unlike many live dealer games (like roulette or blackjack), Deal or No Deal does actually use computerized software and RNGs as part of the game.
However, the fact that any player can choose any box is an extra indication, just in case you needed it, that the game is totally fair and random.
Deal or No Deal is also unique among live dealer games in that you need to qualify for it, and you can end up just spending money for no reason as you try to get through the qualifying round. This can be frustrating, but the fact that you are guaranteed to win in the main game somewhat makes up for it.
In addition to classic table games, there are plenty of other live dealer games that are more in the game show mould. You can check out our pages on the likes of Mega Ball and Crazy Time to find more games like Deal or No Deal.
Deal or No Deal Bonuses
Bonuses and promotions used by online live casinos are to encourage players to sign up and try their games. Normally you'll be given some extra bonus money when you register with a casino.
This can either be a percentage of your first deposit (like a Deposit Match Bonus) or  sometimes just totally free, simply for creating an account (like a No Deposit Bonus).
All casino bonuses also have terms and conditions to be aware of. Head to our bonus section for the full story on live casino bonuses.
Deal or No Deal on Mobile
Deal or No Deal is fully mobile compatible. More and more people are playing live dealer games on their phones these days, and Evolution has designed the game with mobile optimization in mind.
Normally, depending on your casino, you can simply log in using your device's browser and start a game – with no download required.
Tips and Strategy
Deal or No Deal is ultimately a game of luck, but you still need to know how to play smart to get the most out of it. Here are our top tips:
Be Careful With Your Bankroll
The qualification round can eat up a lot of money before you actually make it to the game. Keep this in mind, and don't over bet in the early stages. The same goes for the top up round.
Consider the Bankers Offer
First of all, you need to remember how much you spent on the qualifying round and top up round for each game. This is the number you should have in mind when considering the banker's offer. If the banker offers you an overall profit, it's often the smart move to accept.
Get Involved in the Chat
If you're new to the game, it can be a bit confusing at first. The live chat is a great way to learn more, with players discussing strategies, sharing their experiences and more. That's the beauty of live dealer games!
Check Out Deal or No Deal Today
Deal or No Deal is a really exciting way to gamble online. If you're a fan of the TV show, this game is an absolute must-play for you.
The tension of the boxes being opened, the real host delivering live offers of real cash – it really feels like you're in the hot seat of the show. If you want something a little different from your live casino – this could be it.
Don't forget to check out our list of recommended Deal or No Deal sites, to start playing today.
FAQ
Is Deal or No Deal the Same as the TV Show?
The live dealer game shares many of the same elements as the TV show, but optimized for online gambling.
Is Deal or No Deal Safe?
Yes. The game uses a combination of physical hardware and RNG software to determine the locations of the different numbers, and Evolution is independently monitored for fairness.
What is the Best Deal or No Deal Strategy?
Ultimately, Deal or No Deal is a game of luck and no strategy will guarantee you win every time. Check out our tips section above to get an idea of the best way to play.
Was this content helpful?
Help us improve our content with your ideas.
Thank you for your feedback! We will do our best to improve this content!