Best Live Casinos in Finland
Betspin has selected the best live casinos in Finland for you below:
ℹ Advertiser Disclosure
At Betspin.com we put player safety and security first. While we do accept a commission from partners which may affect brand positioning, we are dedicated to only working with trustworthy and reliable operators. All our reviews are written and rated independently of the paying partner and we reserve the right to decline commissions from operators who do not meet our standards. Our list of top live casinos is not comprehensive of every casino operating in the market but is updated continuously with the best and newest brands.
We've got all the finer details on that and much more right here, in your complete guide to playing live dealer casinos in Finland.
Everything you need to know is covered, including:
Playing at live dealer sites is safe and easy in Finland. Let's discover how.
Are Live Casinos Legal In Finland?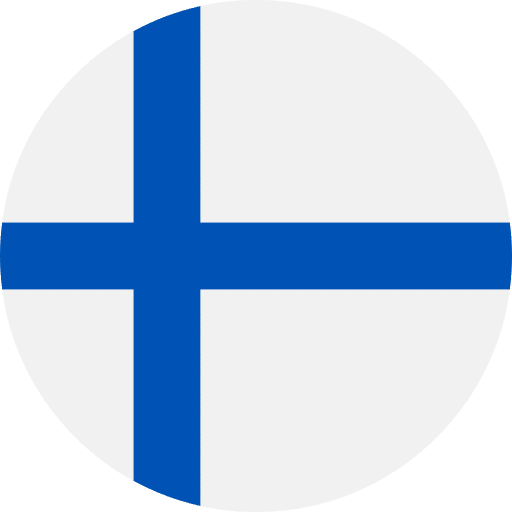 First of all, most forms of gambling are legal and widely played in Finland. That goes for sports betting, lotteries, horse racing, brick and mortar casinos and all types of online gambling.
The catch is that the Finnish government has moved to legislate all of the above so that they are largely state controlled. Effectively, the state has a monopoly on all types of gambling hosted in Finland.
To be more specific, three separate bodies have been established to look after the different types of gambling available in the country – all under the umbrella of the state-run gambling company known as Veikkaus.
RAY is responsible for all table games and slot machines in the country. The company essentially runs all the brick and mortar casinos in Finland.
Veikkaus Oy runs and regulates the national lottery, sports betting and similar instant win games.
Fintoto Oy is the body in charge of sports betting.
All three bodies also offer their services online, meaning Finns do have fully legal and regulated online casinos available hosted in the country.
However, the monopoly system necessarily prohibits non-state run casinos and live casinos from obtaining licences in the country. Officially, these sites are illegal.
Even though the practice is theoretically illegal, Finns have historically run into no issues using these sites. Equally relevant is the fact that loads of the biggest names in gambling around the world have Finland-facing platforms, and even offer their games and websites in Finnish and Swedish.
Top sites won't waste their time on markets they think are volatile or likely to be subject to legal challenges.
All of this means that while there are locally regulated options, playing at secure international online casinos makes a lot of sense for live dealer fans in Finland.
Favorite Live Casino Games In Finland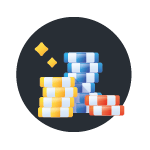 Gambling is huge in Finland, and the country is regularly rated as one of the top 10 largest gambling markets in the world per capita. The interest is largely spread across a variety of different types of gambling too, from sports betting and live poker to online casino games and more.
The best live casinos tend to have a wide variety of games available 24/7, which is likely to suit the Finns down to the ground.
Table games are huge in the brick and mortar casinos across the country, and they are a staple of live casinos too.
Roulette, blackjack, baccarat, craps and table poker are all widely available. The combination of a real table, cards and dealer with virtual technology has also given rise to some very interesting variations on the classics.
Check out the likes of Power Blackjack or Lightning Roulette. These games combine the classic game formats with RNG technology to create in-game bonuses and jackpots. They may not be for purists, but they are a truly fresh twist on the games we know and love.
Outside of table games, live casinos are generally well stocked with game show style games.
These are games you won't find at a brick and mortar casino, and feel more like something you'd see on primetime TV with a host handing out cash prizes to lucky contestants.
Game show games are very fun and energetic, and the social side of things works great with the live video and live chat.
How To Choose a Live Casino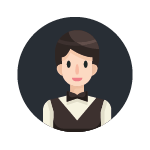 If you're playing in Finland the first step is deciding whether to choose one of the few state-run online casinos or going for an international site.
Playing at a site that is regulated in Finland is attractive, but ultimately you have very few choices and there is no guarantee you're going to have access to the latest live dealer games.
With international sites, these concerns disappear. You have your choice of sites from around the world, and thousands of live dealer games too.
Your number one priority then becomes picking a safe site, since you won't be covered by Finnish laws or regulations.
Look out for licences from other gaming commissions outside of Finland, and certifications from external regulators and testing labs. It's always a good idea to stick to big names which have reputations established over many years.
Our list of recommended sites for players in Finland is a great resource too. We only include casinos that have exemplary safety records, where your funds and details will be treated professionally and securely.
Live Casino Bonuses in Finland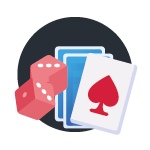 The national sites in Finland all have certain promotions for players, but the truly valuable bonuses come from the international sites.
Since they are competing in an infinitely larger pool, they need to come up with the most valuable offers to attract as many players from around the world as possible.
New players can normally choose between either a Deposit Bonus (where the casino matches your first deposit with extra money) or a No Deposit Bonus (where you receive a smaller amount of money absolutely free).
Both are great options, but both come with some small print you need to be aware of – most notably the wagering requirements attached to bonus cash.
Head over to our full section on live casino bonuses, for all the details on those offers and more.
How Do We Rate Live Casinos?
The team at BetSpin has been playing live dealer games at online casinos for decades. Many of us have grown up (professionally speaking) at the same time as the live technology has improved and the games have become more refined – so by now we know exactly what makes a top class live casino.
The usability of the platform and the software is a big priority. Live casino sites should be easy to use and logical to navigate around, with dependable video feeds and live interface.
Bonuses are a key consideration, and we always do a deep dive on both the offers and the terms and conditions associated with them. We want to arm our readers with all the information they need before signing up for a casino bonus.
Site security is huge, and we do our due diligence on every site we recommend. That means checking out licences and regulation, but also checking out the experiences of other players to make sure the site's history is clean.
There is also customer support, deposit and withdrawal options, and much more. You can read all about these factors in our reviews.
How To Deposit and Withdraw in Finland Casinos
The best online casinos make banking as pain-free as possible. It's in the interest of both the site and the player to make it easy to smoothly get money into and out of your account. Long delays and prohibitive processing fees are only likely to discourage people from playing – which is the last thing they want.
Furthermore, international sites tend to have lots of banking options, to reflect the needs of players from around the world.
You can head to our banking section for more details, but we've listed some of the most common banking methods below:
Bank Cards
Prepaid Cards
Bank Transfers
Wire Transfer
History of Gambling in Finland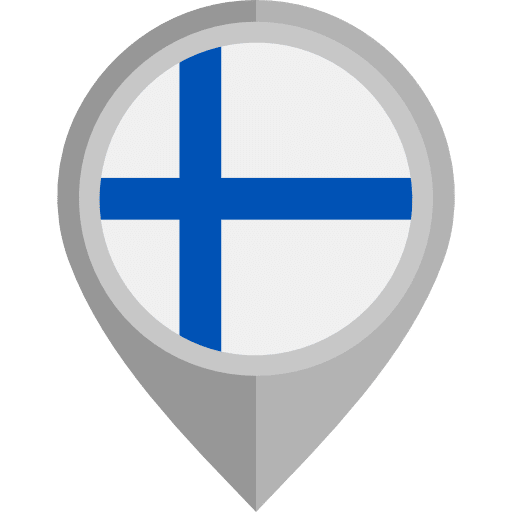 To put it simply, Finland is crazy for gambling. On average, every single person in the country gambles £350 domestically each year. And that figure doesn't even take into account the flourishing offshore gambling world.
Gambling has always been a part of society in Finland, and the country has been proactive in legislating for gambling. The first gambling laws were set down back in 1966, with the Lottery Act. Online gambling was legalized in 1996. 2002 saw the introduction of the state-monopoly system with RAY, Fintoto Oy and Veikkaus Oy controlling all gambling in the country between them.
There are brick and mortar casinos in Helsinki and further afield. Sports betting is thriving, including even on local Finnish sports like Pesapollo. Tens of thousands of Finns play online casino games and live dealer games safely and securely at international sites.
Finland is a great place to be a gambling fan.
Live Casinos vs. Land Based Casinos
Live online casinos combine the best of playing for real in a brick and mortar casino with the convenience of playing online from the comfort of your own home.
First of all, just like playing in a casino, all the games and dealers are totally real.
That means you never need to think about Random Number Generators (with the exception of a couple of games), and you know that the cards and tables you see on-screen are real physical hardware.
Using the chat feature, you can even talk to your fellow players and the dealer as you play – just like in a real casino.
All of this is available to you 24/7, anywhere you have an internet connection. You can play on a laptop, phone or basically any other device that lets you go online. In terms of convenience, it can't be beaten.
That said, live dealer casinos are unlikely to ever fully replace land based casinos. The atmosphere of a real casino is one that can be partially experienced online, but never truly replaced.
Finland is Crazy for Gambling!
Gambling of all forms is huge in Finland.
Unlike many emergent online gambling markets, which are only now learning about the joy of online casino games, in Finland betting and gambling has been happily woven into the culture for decades.
Finnish people are regularly listed among the highest gamblers in the world, and there is no reason to think that live dealer games won't continue to be embraced in the country – whether at domestic sites or secure international sites.
Check out our list of recommended sites for players in Finland, to find the best places to play today.
FAQs
Are Live Casinos Legal in Finland?
Online gambling is legal in Finland, but only on state-run sites. Many Finnish people choose to play live dealer games with no problems at trusted international sites, which technically operate outside of Finnish law.
Can I Use Finnish Banking Methods?
Yes. International sites typically have a wide variety of banking options, including Finland-friendly options for depositing in euro.
Can I Claim a Welcome Bonus in Finland?
Yes. Players in Finland are eligible to claim bonuses for new players when they create their accounts.
Are Live Casinos Safe?
Yes, as long as you only play at secure and licenced sites – such as the ones we recommend on BetSpin.