There are no casinos in Japan, at least in the traditional western sense, so if you want to gamble and play real casino games like poker, blackjack and slots, online live casino sites are what you want.
International online live casinos let players from around the world play real games, with real dealers and physical tables and cards, along with a video link.
Best Live Casinos in Japan
ℹ Advertiser Disclosure
At Betspin.com we put player safety and security first. While we do accept a commission from partners which may affect brand positioning, we are dedicated to only working with trustworthy and reliable operators. All our reviews are written and rated independently of the paying partner and we reserve the right to decline commissions from operators who do not meet our standards. Our list of top live casinos is not comprehensive of every casino operating in the market but is updated continuously with the best and newest brands.
All the sites we recommend have passed our strict testing procedures. They have been reviewed by our experts, who have personally used the sites and know what makes a truly excellent online gambling experience.
What's great about live casino sites is that you can literally play anytime and anywhere. The sites can be accessed from your standard desktop, but also from any of your tablets or handheld devices.
Japan's laws may not allow online gambling sites hosted in the country, but international sites are somewhere residents of Japan can go and gamble securely.
We've got everything you need to know about playing at a live online casino in Japan right here, including:
Are Live Casinos Legal in Japan?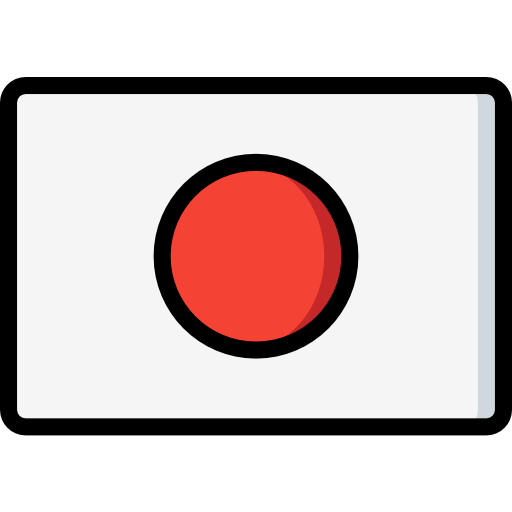 The simple answer is no – at least in terms of sites that are actually hosted in the country.
The laws are a little complicated. Generally, gambling is not legal in Japan, both online and offline. But there are also lots of exceptions.
Japan legally allows games it designates as "skill based", while games that are considered 'luck based' are illegal. There is a very fine line between the two. There are no casinos in the western sense of the word, but Japan has thousands of gambling halls which offer entertainment and prizes to those that visit them.
The included things you can legally "bet" on in Japan include: horse racing, bicycle racing, motorcycle and powerboat racing. There is also a public lottery and Japanese soccer pools.
You can make wagers for the lottery, soccer pool and public sport online, but these are the only types of online betting activities that are currently legalized in the country. If you wanted to set up a Japanese based online casino it would be impossible – there isn't even a license you can apply for.
So if you want to do any other forms of gambling online, residents of Japan need to go to internationally hosted online casinos. Since they don't fall under Japanese law, players have historically played there with no issues.
That's not to say that the Japanese government hasn't considered relaxing the gambling laws.
Talks are ongoing to bring legal casinos to Japan, with several international gambling corporations lobbying to be permitted to launch in the country. If and when that does happen, Japan would be projected to become the third largest gambling market in the world.
Favorite Live Casino Games in Japan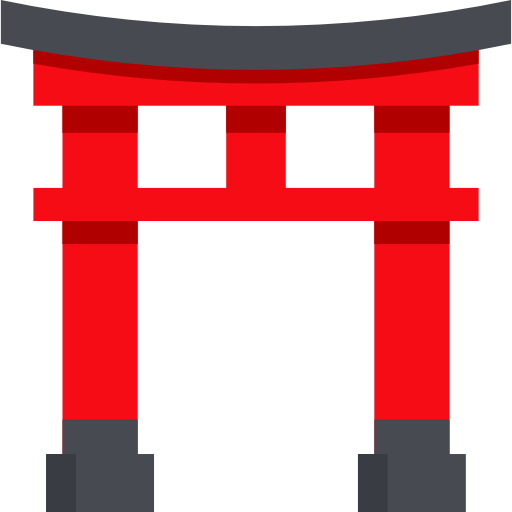 Just because certain forms of gambling are illegal in Japan, doesn't mean gambling isn't a popular pastime.
Gambling is extremely popular in Japan, particularly the sports that are legal to bet on. Those include, soccer, horse, bicycle, motorcycle and powerboat racing.
Another game that is extremely popular in Japan is Pachinko, with more and more  international online live casinos offering Pachinko-inspired games. There is 'Crazy Time' for example, a live casino game that offers Pachinko as a featured bonus game on its wheel.
Mahjong is another popular game in Japan, and some casinos offer virtual Mahjong games.
As a game of skill and chance, live Blackjack has plenty of similarities to Mahjong. It offers a combination of tactical thinking and luck  while also keeping an element of playing against another person. In this case the dealer.
How to Choose a Live Casino in Japan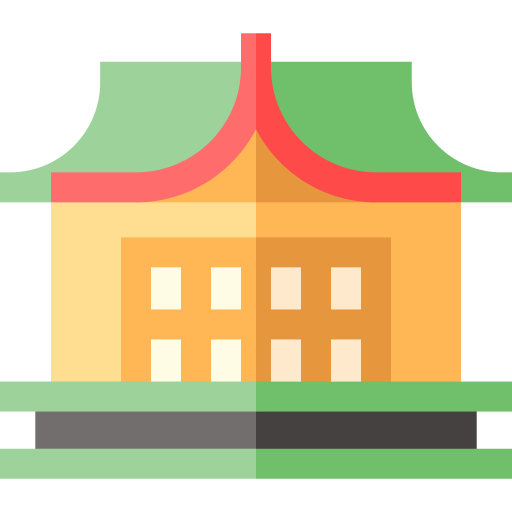 There are a lot of international online casinos out there, so how do you go about choosing the right one?
That's where BetSpin comes in. We have tons of reviews at your disposal that will give you an edge when deciding on which site will work best for you.
That includes reviews that are specific to residents of Japan that will let you know which sites allow you to use Yen or which will cater to Japanese players.
Some players look for the ability to play certain games, or the specific welcome bonuses on offer when deciding which site to choose. But ultimately all the sites that we recommend are secure and come with their own advantages and disadvantages. Our reviews give you the best way to get you started.
Live Casino Bonuses in Japan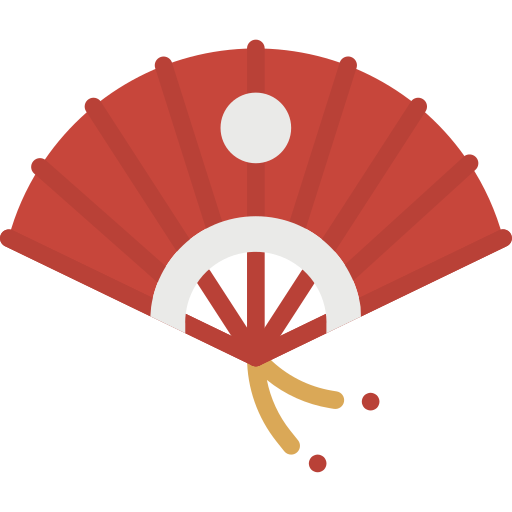 Having your choice of sites from around the world also means having your choice of welcome bonuses. These promotions are geared to giving you more bang for your buck and get you playing for more money or longer – often with no extra financial risk.
Live casinos trying to attract Japanese players, can offer these bonuses to be redeemed in Yen.
So if you're new to a site, you need to look out for your welcome bonuses. The offers vary, but you can often find a Deposit Match Bonus – which doubles your initial deposit up to a certain amount. Other bonuses might not double your money, but instead match a certain percentage of your deposit.
Some sites offer No Deposit Bonuses, where players are given a small amount of the casino's money to use on their site.
Be sure to read all the fine print when accepting a bonus. They generally require you to deposit and play with a certain amount before you are able to withdraw funds associated with the bonus. Be smart when you're playing and you can still come out on top.
New to online casinos? You're in luck. Most international online casinos have promotions for new players. And each casino could have a different one, so ultimately it's up to you to decide which one to redeem.
What is the Best Live Casino Bonus in Japan?
You might just have stumped us with this one. We kid, but the answer isn't really clear cut.
Just like every player is different, every casino bonus is different – and with that comes a responsibility to choose the one that works best for you. And at the end of the day that's what it comes down to. Picking the one that makes sense for how you like gamble.
We have a dedicated bonus section that breaks them down and will help you make an informed decision as to which one to choose. Our list of recommended sites for residents of Japan will even show you the bonuses available at each one.
Whether you want to maximize your bankroll with a big deposit or claim some bonus cash absolutely free, there is a type of bonus for everyone. And if you're not feeling it, you don't have to choose the bonus. There is something literally for everyone.
How Do We Rate Live Casinos in Japan?
How do we rate live casinos? Well, it all starts with our team of experts who go out and try every aspect of these sites so that you don't have to.
Our reviews cover everything. And we mean everything. From the types of bonuses each online live casino offers, to analyzing the security measures each site uses to make your playing experience safe.
We also test out the software and accessibility. How easy is the site to use, how will it appeal to the beginner, novice and expert player? We want the sites we recommend to run smoothly for all of these types of players.
We'll also tell you how easy or hard it is to access your cash. If you win big we'll tell you the best ways to withdraw it, as well as how to deposit your cash so you can get playing as fast as possible.
Our reviews should be the first stop you make before you go to play.
Deposit & Withdraw Options for Japanese Players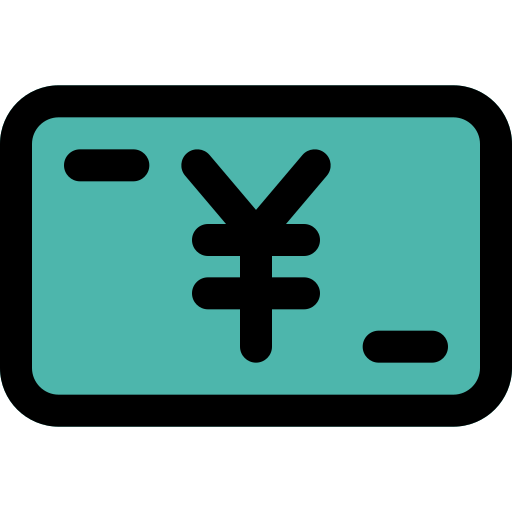 Using trusted international sites means you have access to the very best live casinos around the world. It also means you're going to be playing on sites that want to make it as easy as possible to deposit and withdraw, no matter what country you are located in.
Attracting Japanese based players requires offering banking methods that make sense for those players, whether it's local credit cards or e-wallets, and international sites know this.
Once you've picked out a site, you'll find you make your deposits at the bank or cashier section of the site. You can also read about them in our reviews.
Each casino offers different ways to bank. You'll see below we list some of the more popular and consistent options. But be sure to head to our banking page for a more detailed look at deposits and withdrawals.
Bank Cards
Prepaid Cards
Bank Transfers
Wire Transfer
History of Casinos in Japan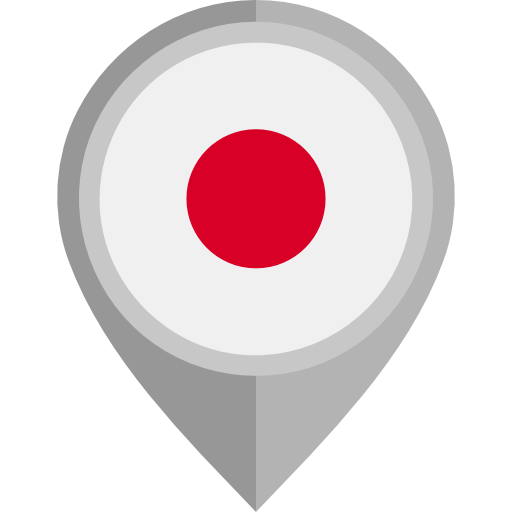 One of the earliest forms of gambling in Japan was actually a game very similar to Backgammon. Called sugo-roku (double sixes), it was favored by Emperor Temmu in 685 AD. While this game was banned by the subsequent Emperor, gambling has had a sometimes rocky but still largely popular existence through the ages.
In 1718 the Japanese rulers found they couldn't discourage or control gambling so they established a classification of gambling: small bets and large bets. So small bets such as lottery games were tolerated, while big bets were punished.
In the middle of all this dice and card games were becoming popular, but the real star of the show is Pachinko.
The popular ball game was invented during World War 2, and later merged with slot machine technology to become Pachi slots. Interestingly, since women in Japan are traditionally the ones in charge of finances these games are targeted towards women.
Moving right up to the present day, right now online gambling in Japan is not technically legal. While there are several casinos that have applied for licenses in Japan, sadly we must wait to see what happens for now – but the signs are that they are moving in the right direction.
Live Casinos Vs Land Based Casinos in Japan
If you're a fan of hitting the casino for a night of gambling and entertainment, you'll know the electric atmosphere and the palpable excitement in the air. Live online casinos don't quite capture 100% of the vibe, but it's certainly as close as you're going to get from the comfort of your own home.
You are still dealing with a live dealer with actual wheels, tables, cards and balls. You get the real sounds of a busy gaming floor, the swoosh of cards and the clicking of balls.
You can interact with the dealer through the chat function, while also chatting to other players who are playing right alongside you – just like in a real casino.
You can do all this without leaving your home, or even while sitting on the metro or train. It might not totally replace the real casino, but it's an excellent alternative option.
Casinos From Around the World
There might not be legal online gambling sites in Japan just yet, but the very best international sites around the world are waiting for Japanese players to come and play. There are tons of options to choose from, at safe, licensed and regulated sites.
Check out our reviews of the very best sites available to Japanese players to find somewhere to play today. If you sign up using our links, we'll even help you get set up with your welcome bonus
FAQs about Japan Casinos
Is playing online live casino secure in Japan?
Yes. If you visit sites that we have recommended, you will find that security is something we take very seriously. It's one of the first things our experts look for in their reviews.
What live dealer games are available in Japan?
You won't find any live dealer games hosted in Japan, but games like Roulette, Blackjack, Poker and Baccarat are accessible and playable at international live casinos.
What are the best Japanese live dealer casino sites?
Check out our reviews to get an idea of the best and most popular sites to play at for Japanese players.
Can I use Japanese payment methods?
Yes. International sites offer a variety of payment methods and banking options for Japanese players.