Best Live Casinos in Gambia
ℹ Advertiser Disclosure
At Betspin.com we put player safety and security first. While we do accept a commission from partners which may affect brand positioning, we are dedicated to only working with trustworthy and reliable operators. All our reviews are written and rated independently of the paying partner and we reserve the right to decline commissions from operators who do not meet our standards. Our list of top live casinos is not comprehensive of every casino operating in the market but is updated continuously with the best and newest brands.
Since they aren't actually located in the country these sites exist in a legal grey area, and are basically ignored by the Gambian government.
We've got it all covered right here.
Are Live Casinos Legal In Gambia?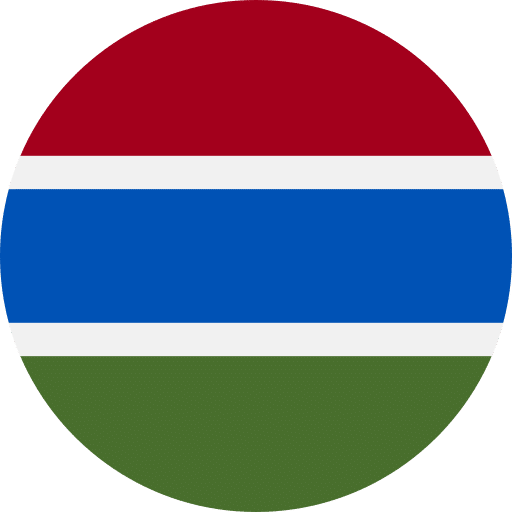 It's not quite as simple as that.
Gambia has fairly limited gambling laws, and hasn't really addressed the subject in legislation in a meaningful way. The official position however appears to be that gambling is illegal – which is something the president announced in 2015 in a general declaration.
As a predominantly Muslim country, this position makes sense even if it is not properly enshrined in law.
Having said that, there are lots of internationally hosted sites that are more than happy to accept players from Gambia, with no negative repercussions for them. Since there is no law making offshore sites explicitly illegal, players are largely left alone to do whatever they want.
Many international online casinos know this, and have platforms dedicated to players in Gambia – including Gambian payment methods and the ability to bet in dalasi.
All of this is something of a legal grey area. But the most important thing to appreciate is that thousands of people gamble every day in Gambia, at prestigious international sites, without any problems.
Favorite Live Casino Games In Gambia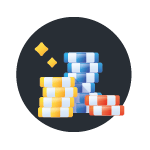 Gambia doesn't really have a history of gambling, so it's hard to say what the most popular games are in the country. However, at the best international sites you have a full suite of all the classic casino games to choose from.
Blackjack is always going to be a firm favorite, and live dealer technology lets you play real blackjack with real cards, live with a real dealer. And that's not all. Modern live software providers like Evolution have taken advantage of the technology to create interesting new blackjack variations which could only be played online, with new rules and different ways to win.
You can check out the likes of Power Blackjack and Free Bet Blackjack if you like the sound of that.
You can find similar variations of roulette, like Lightning Roulette and Immersive Roulette. Or of course you can stick to the classic original, which is typically available in  it's American, European and even sometimes French varieties.
Other table games you can find include craps, baccarat, super sic bo and more. There are even Live Dealer Slots, which combine the random element of classic online slots with physical equipment like bingo balls and wheels.
Finally, Evolution has also partnered up with other media to create branded live games. Check out Deal or No Deal, which lets you play a real live version of the TV show, and Monopoly Live where you get to progress around the board winning prizes.
How To Choose a Live Casino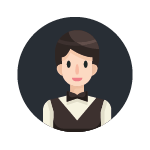 Since your only option in Gambia is to play at an internationally hosted site, it means you have a lot to choose from. And, unfortunately, not every single one of them is trustworthy.
For that reason, the very first thing you need to consider is your own safety. The last thing you want is to sign up to an online casino, win some money, and suddenly find that it's not quite as easy to withdraw your winnings. Or worse still, for your account to just disappear.
This can be avoided by only playing at safe, reputable sites.
Even though they don't technically have a gambling license from Gambia, you can still choose international sites that have licenses and external regulation. Always look out for the licensing badges on your site, and check if their games are monitored for fairness.
Once you're sure that you're playing on a safe site, you'll need to consider what type of games are on offer, your welcome bonus, whether there are suitable banking methods and more.
The good news is that we've got a shortcut for all of this.
Our reviews cover all of the above and much more. They are the best place to start if you can't decide which site to play in from Gambia. Whats more, we would never recommend any online casino that didn't have the highest standards of safety.
Live Casino Bonuses in Gambia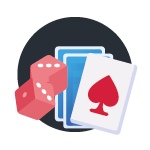 Another big upside of using international sites is that you basically get your choice of casino bonuses from around the world.
Bonuses and promotions are a big part of how sites attract new players, and keep their existing players coming back for more.
Welcome bonuses in particular are likely to be the first thing that grabs your attention about a new casino, the headline selling point, so they need to be valuable.
The most common offer is probably a deposit match bonus, where the casino will match some or all of your first payment with bonus cash – often a rate of 100%. It means you end up with double the bankroll, which means more opportunities to play
There are also bonuses you don't even need to pay any of your own money to take advantage of. With a No Deposit Bonus the casino will just give you some bonus money totally free, which you can use to play live dealer games on the site.
If you end up winning, it's yours to keep – providing you can fulfill the wagering requirements.
Wagering requirements are the most significant condition to be aware of with casino bonuses. It refers to the number of times you need to gamble with bonus cash before you can withdraw it, and it has a significant effect on the overall value of the bonus.
We've got all the details about that and much much more in our casino bonuses section.
How Do We Rate Live Casinos?
The team here at BetSpin are all genuine gambling fans who have spent decades playing live dealer games online. Even if we didn't have BetSpin, chances are we'd still spend all day exploring new casinos and games.
Being real fans means we know what makes an online casino great, and what players want to see at their site, and that's exactly the attitude we bring to every casino we rate.
Every review covers the same key topics.
The games on offer are obviously a big factor. We like to see a wide array of different options, from reputable providers. The platform itself is very important – is the software reliable and easy to use? Do the games run smoothly?
Bonuses, as we've already talked about, are a huge consideration. For every review we go deep on the different promos available at the casino – including any small print terms and conditions you'll need to be aware of.
Effective customer support is essential, and we always look at the different ways of contacting the casino and their history of problem solving.
Banking is another make or break. We want lots of different options, minimal transaction fees, and no long waits to access withdrawals.
Basically, we've been around the block so many times we know exactly what to look out for in our reviews.
How To Deposit and Withdraw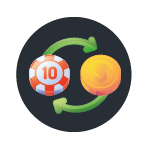 Reputable international sites tend to have pretty good options for both depositing and withdrawing. If you're trying to attract players from a variety of countries, it means you need to have a lot of different people covered with banking options.
The best sites make getting your money in and out very easy – as simple as a PayPal transfer each way for example.
If you come across a site that only lets you play using some obscure gift card or similar, it's a big red flag.
As we touched on earlier, there are other things to consider beyond the actual methods, like fees, processing times and other restrictions. We cover all of them in our full banking section, along with all the different types of methods available, some of which we've listed below:
Bank Cards
Prepaid Cards
Bank Transfers
Wire Transfer
History of Gambling in Gambia
In truth, Gambia doesn't have the strongest gambling tradition or culture, either online or in person. The country has historically been quite poor, with internet access limited in a lot of locations. Demographically, Islam is by far the dominant religion and gambling is not permitted.
Gambling is not really addressed in the country's laws, but in 2015 the president at the time Yahya Jammeh declared gambling not to be permitted in Gambia.
However, times are changing in the country. Thanks to a rapidly diversifying population and increases in infrastructure in cities like Banjul and Bakau, interest in gambling online is growing. And with more and more international sites turning their attention to the African market, that is only likely to continue.
Live Casinos vs. Land Based Casinos
In a country like Gambia with basically no officially licensed land based casinos, live online casinos are just about the best way to get your real casino game fix.
Live casinos do a great job of capturing the authentic atmosphere of casino gambling. Hearing the familiar sounds of the casino, the click of real balls and slap of real cards, is somehow more satisfying compared with traditional virtual casino games.
Having a real dealer you can interact with is also great, and makes the experience more sociable – which gambling should be.
Of course, live dealer casinos will never fully replace a night out at the casino, but having them at your fingertips 24/7 is pretty great.
Gambling in Gambia is Growing
It's still fairly early days for online gambling in Gambia, but the future is looking very exciting. As more and more international sites turn their attention to the new market, the options for playing live dealer games are only going to grow.
Check out our reviews to find the best places to play in Gambia right now. If you decide to sign up, use our links to get hooked up with the best welcome bonus
FAQ
Is it legal to play at live casinos in Gambia?
There are no legal online casinos hosted in Gambia. However, you can play at safe international sites which you can access from the country.
Are live casinos safe?
Yes, as long as you play at trusted sites with a longstanding reputation. We recommend you stick to the online casinos recommended on BetSpin, which have been personally vetted for security.
Are there bonuses for new players at live casinos?
Yes. All casinos have welcome bonuses for new players, usually in the form of some extra bonus cash you can use to play on the site.
Can I bet using Gambian dalasi?
Yes, possibly. Some international sites may let you deposit and bet using dalasi.