Best Live Casino Sites in Nigeria
These sites tend to be big names in the world of online gambling, which accept players from many countries around the world, and are not hamstrung by restrictive local laws. You can even find sites that let you bet using Nigerian naira and use Nigeria-friendly banking methods.
ℹ Advertiser Disclosure
At Betspin.com we put player safety and security first. While we do accept a commission from partners which may affect brand positioning, we are dedicated to only working with trustworthy and reliable operators. All our reviews are written and rated independently of the paying partner and we reserve the right to decline commissions from operators who do not meet our standards. Our list of top live casinos is not comprehensive of every casino operating in the market but is updated continuously with the best and newest brands.
We've got tons of details on all that and more. Everything you need to know about how to play the best and safest live casino games in Nigeria is right here. On this page you can find:
Are Live Casinos Legal In Nigeria?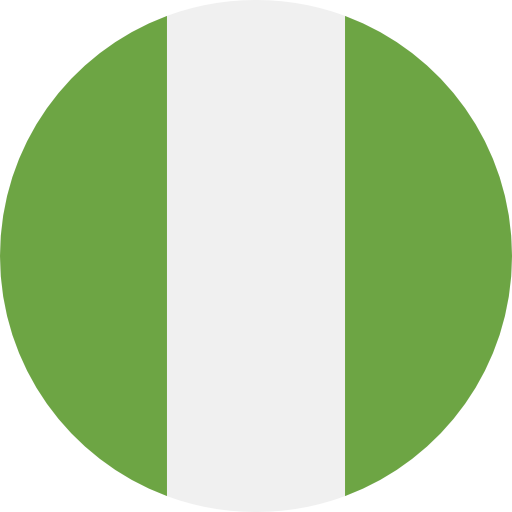 It's a little complicated.
Many types of gambling are legal in Nigeria. They include the lottery, sports betting and certain casino games that are considered to be skill-based. Roulette, dice games and many card games including blackjack are considered to be games of chance, and therefore illegal.
There are legal brick and mortar casinos in Nigeria, which are regulated by the National Lottery Regulatory Commission. There are also online casinos hosted in Nigeria, which have received gambling licenses. But none of them contain games like roulette or blackjack, or many other table games which are especially popular in live casinos.
So does that mean you can't play these types of games in Nigeria? Well, no actually.
Instead, Nigerian players have the option to play at trusted international sites. Since they aren't hosted in Nigeria, they aren't subject to strict Nigerian laws. You can find live dealer games, including roulette and blackjack, which can easily be accessed in Nigeria.
As long as you choose the best sites (like the ones we recommend) you should have no trouble. Typically you'll find sites with licenses from other countries that specialize in regulating online gambling, like Malta, Gibraltar or Curacao.
To sum up, you won't find any legal online live casinos that are actually hosted in Nigeria. But you can still access some of the best international sites from Nigeria, which don't fall under the jurisdiction of Nigerian gambling laws.
Favorite Live Casino Games In Nigeria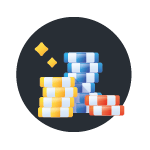 The gambling laws in Nigeria mean that certain types of games are necessarily much more popular than others.
Sports betting, lottery games and some kinds of slots are all legal in Nigeria – and you can find variations of all of those categories at live dealer casinos.
Football Studio from the Evolution live dealer game provider may not actually involve betting on sports, but its football theme is likely to prove very popular in Nigeria, where football is an important sport. The format of the game is a little like Top Trumps, where you can bet on which card will "win" a home or away football match.
Bingo and lottery style games can be found at plenty of live dealer casinos, and are very similar to IRL games of the same style. You simply need to bet on which ball will be drawn, or fill up your card.
Evolution has also developed some slots-inspired live dealer games, which use live technology to pay out random wins in real time – just like a traditional slot machine. Check out Gonzo's Treasure Hunt, which is the first live edition in the popular series of Gonzo slots.
Of course, international live dealer sites are also not limited in the range of games they can provide, so you'll also find classic live table games like roulette, blackjack and 3 card poker.
How To Choose a Live Casino
Using international live casinos to gamble is something of a double edged sword.
On the one hand, it means you get your choice of thousands of sites, all competing with each other to attract players from around the world.
On the other, it means that not all of these sites are likely to be 100% safe. Unfortunately there are untrustworthy casinos out there, and you need to avoid them.
That's where we come in. We only recommend safe and secure sites, which we have personally tested out and can guarantee are legit. We have a dedicated team of experts who reviews every live casino that makes it onto our site, and if we have any reservations it doesn't make the cut.
Basically, if you want to make sure you're playing at a trustworthy site, stick to our recommendations above.
Live Casino Bonuses in Nigeria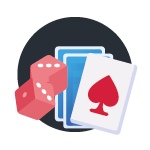 Another major upside of having so many international sites to choose from is that you get your choice of bonuses. This is also something we cover extensively in all of our site reviews, so make sure you check them out for more information.
Live casinos, just like traditional online casinos, always have special bonuses for new players, to encourage people to sign up and start betting.
Deposit Bonuses (also sometimes just called Welcome Bonuses) are the most common offer, where the casino will match your first deposit with bonus cash. It means you get to start with an even larger bankroll, and you can use the extra money on the live dealer tables.
If you end up winning, you'll need to gamble with the proceeds a certain number of times before you can withdraw the money – known as wagering requirements.
There are also No Deposit Bonuses, where the casino will give you a small amount of bonus cash just for signing up, with no spending required on your end at all.
There are other bonuses out there too, and the best one largely depends on your bankroll and how you intend to play. You can read more about bonuses in our full live casino bonuses section.
How Do We Rate Live Casinos?
Our team has a lot of experience in the world of online gambling, and specifically with live dealer games. It means we look at every site through the eyes of a player, and know what makes the difference between a good casino and a great one.
As already mentioned, the types of bonuses up for grabs are a big consideration and something we always include in our reviews. We also cover the range of games, the banking options, customer support, security and much more.
There are a lot of factors that go into a top class casino, and we make sure not to skip on any of them in our reviews.
How To Deposit and Withdraw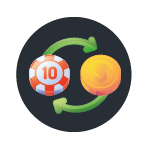 The specific banking options for both depositing and withdrawing tend to vary depending on the casino, but trusted international sites generally have lots of different payment methods available, since they cater to people from so many countries.
You'll normally be able to deposit using a bank card like Visa or Mastercard, which is a very popular way to pay for anything online – casinos included.
E-wallets are extremely popular at online betting sites, since they act as an extra layer of security between your personal banking and the site. Neteller, PayPal, and Skrill are all popular options.
There are also bank transfers, cryptocurrency like bitcoin, prepaid cards and more.
Typically, no matter which option you choose your deposit will be processed instantly and ready to to gamble with. Withdrawals often take a couple of days before they hit your account.
For more details about the different payment methods and more, head to our section on live casino banking.
History of Gambling in Nigeria
As we've touched upon already, the gambling laws in Nigeria are a little messy. Nevertheless, the country has a fine tradition of betting and games of chance, and today it's one of the biggest markets in Africa.
It wasn't until 2005 that Nigeria moved to regulate the many forms of gambling that were already taking place in the country. The legislation differentiates between skill based games and games of pure chance – the latter of which was designated illegal.
Unsurprisingly, this didn't exactly entirely stop people playing games like blackjack and roulette, and black market gambling remains rife today.
In terms of fully legal and regulated gambling in Nigeria: sports betting and the lottery are popular. There are also regulated casinos, especially in Lagos. However, you won't be able to play many of the classic table games you might expect in a casino – roulette, blackjack, craps and more. Slots on the other hand, are available
Online gambling in Nigeria is not well regulated. The laws don't make specific reference to online gambling, and while there are some officially state regulated online casinos, the majority of betting is done on international sites – which are largely left alone by Nigerian law.
Live Casinos vs. Land Based Casinos
Live casinos share a lot of similarities with land based casinos. In fact, many live casinos broadcast their games from real, physical casinos – so you can see other people playing in the background, along with the ambient sounds.
In both, all the games are real and they are run by real human dealers. This is unlike traditional online casinos, where a piece of software determines the result of the games. Basically, live dealer casinos are the closest you can get to playing in a real casino without leaving your house – and the ability to play anywhere at any time is a game changer.
At the same time, live dealer casinos will probably never fully replace brick and mortar casinos. A big part of the allure of physical casinos is the glamour and the social aspect – getting dressed up for a night out – and this is something that can't really be fully replicated at live dealer sites.
Play at Site Around the World from Nigeria
Nigeria's gambling laws may be messy, but the safe international sites that are happy to accept players from Nigeria are anything but. To find the best sites with the highest standards of security and customer support, check out our reviews.
If a live casino has made it onto Betspin, it means it comes with our personal seal of approval. If you decide to sign up after reading one of our reviews, you can even use our links to get hooked up with your welcome bonus.
FAQs
Are Live Dealer Games Legal in Nigeria?
Nigerian law doesn't really legislate for online gambling, although many casino games like blackjack and roulette are explicitly illegal in the country. However, you can still play live dealer games in Nigeria if you use safe, internationally hosted sites.
Are There Welcome Bonuses for Nigerian Players?
Yes. All casinos have welcome bonuses for new members, including those located in Nigeria.
Can I Use Nigerian Payment Methods?
Yes. If a live casino is targeting Nigerian players, you will likely have options to use Nigerian payment methods and even bet in Naira.
Which is the Best Nigerian Online Casino?
Check out our list of recommended casinos above to find our favorite sites aimed at Nigerian players.