Best Live Casinos in Zimbabwe
Online gambling in Africa has been undergoing something of a growth spurt. Lots of countries are updating their gambling laws and increasing attention is being paid to the world of online gambling across the continent.
Zimbabwe is ahead of the game. The country has a thriving brick and mortar casino scene, and long ago legislated for various forms of gambling.
Betspin has chosen safe to play & licensed live casino sites in Zimbabwe just for you.

JackpotCity Casino

Ruby Fortune Casino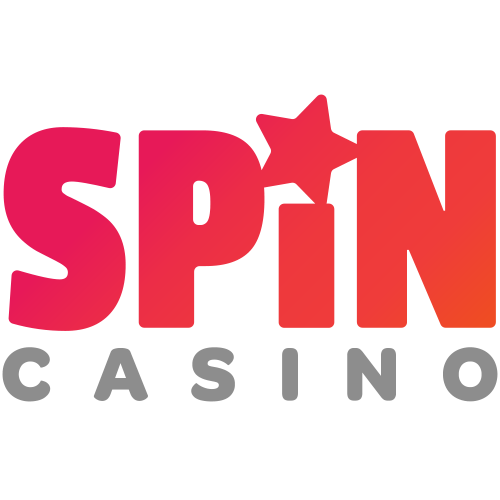 Spin Casino
ℹ Advertiser Disclosure
At Betspin.com we put player safety and security first. While we do accept a commission from partners which may affect brand positioning, we are dedicated to only working with trustworthy and reliable operators. All our reviews are written and rated independently of the paying partner and we reserve the right to decline commissions from operators who do not meet our standards. Our list of top live casinos is not comprehensive of every casino operating in the market but is updated continuously with the best and newest brands.
The laws surrounding online gambling in Zimbabwe are not entirely clear cut. However, the popularity of casino gambling and the proliferation of international sites that are happy to accept players from Zimbabwe means there is a very healthy online gambling culture in the country. And that includes live dealer games.
Live dealer games let you play real physical casino games, hosted by real dealers, remotely via a camera feed. In Zimbabwe, they are a great alternative to the many physical casinos for a population that already has a keen interest in gambling.
Although you won't find live dealer sites that are actually hosted in Zimbabwe, as long as you only play at reputable and safe international sites you will run into no issues. And we can help you with that.
We've got your full guide to live dealer sites in Zimbabwe right here, including:
Are Live Casinos Legal In Zimbabwe?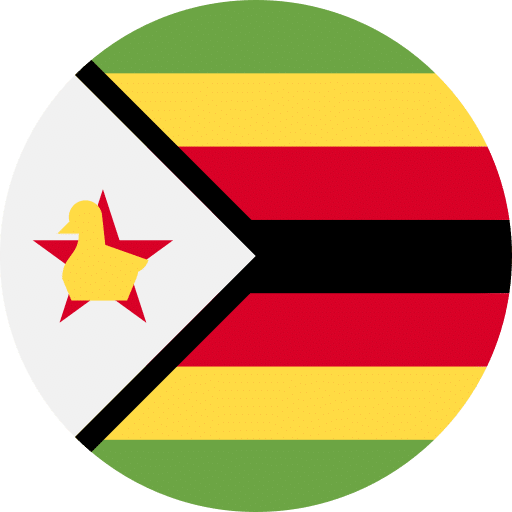 Although Zimbabwe has some of the most relaxed gambling laws in Africa, the situation with live casinos is not entirely clear cut.
First of all, most forms of physical gambling are entirely legal. That goes for the lottery, brick and mortar casinos and sports betting. All are covered by the Lotteries and Gaming Act which was passed in 1998.
However, the Act does not explicitly refer to online gambling. This is probably largely due to the fact that the widespread infrastructure for live online casinos or other internet gambling just didn't exist in Zimbabwe in 1998.
The Act does make reference to "electronic gaming devices" and specifies that the government would be in charge of all types of gambling in Zimbabwe. However, it's still something of a grey area.
So what does all this mean?
Well for one, at the moment there are no officially licenced live casino sites actually hosted in Zimbabwe.
There are however many sites around the world that are tailored to the Zimbabwe market, including Zimbabwe friendly deposit methods. As long as you are sure you are using a safe site with a proven track record for safety, you should have no issues playing in Zimbabwe.
And given the generally relaxed attitude the country has to gambling in general, it likely won't be long until regulated live dealer sites arrive that can actually receive a licence to operate within Zimbabwe itself.
In the meantime, international sites are more than enough.
Favorite Live Casino Games In Zimbabwe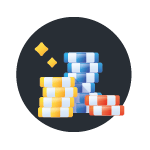 Casino gambling is already very popular in Zimbabwe. Live casino sites simply give people the chance to play the games they already know and love from the comfort of their own home.
Roulette and blackjack, both staples of the brick and mortar gambling experience, are widely available at live dealer sites.
They feature a real roulette wheel with a real ball, and in the case of blackjack, real cards. In both instances the dealer runs the game in exactly the same way as they would in a physical casino.
The only difference is that you are watching the action via a video feed instead of physically sitting in front of them.
Live dealer technology also allows for novel new twists on the classics, like Lightning Roulette and Infinite Blackjack. Games like these combine physical gaming equipment with RNG technology to create hybrid games, the best of both worlds.
Live dealer game shows are also becoming increasingly popular. Games like Dream Catcher and Deal or No Deal recreate the experience of being in the hot seat on a TV gameshow and let you win real money.
There are also bingo style games, live craps, and even live slots. The majority of these games are already very popular in Zimbabwe, and there are no shortage of great options at live dealer sites.
How To Choose a Live Casino in Zimbabwe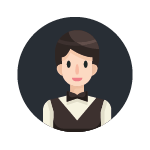 Playing at international sites is something of a double edged sword.
On the one hand, you get your choice of hundreds of many of the top sites from around the world. Not being restricted to a single country-pool means more games, more ways to bet, a wider selection of bonuses and more.
On the other hand, playing at international sites also means you aren't protected by law if anything goes wrong. And, unfortunately, there are sites out there that want to take advantage of unsuspecting players.
This means your number one priority is identifying a safe site to play at, which we can help you with.
Big name sites, with a reputation that has been built up over time, tend to be safe. It's always a good idea to do a little research to see if other players have had any negative experiences.
Licences and external regulation is always a positive sign too. Even though you might not be in the country that is providing the licence, it's still good to see that the casino has one. Look out for eCogra testing lab certificates too, which monitors the fairness of games.
Of course, if you don't feel like all of this hard work, you could simply pick from our list of recommended sites. Anything that makes it onto our list has passed all of the steps outlined above.
We only recommended safe sites.
Live Casino Bonuses in Zimbabwe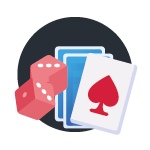 Anytime you sign up to a new live casino you can expect to receive a welcome bonus.
Welcome bonuses are how live casinos attract new players and get them to try out the games.  There are different types of bonuses out there, so it's a good idea to figure out which one works for you and then look for a site that offers it.
Deposit match bonuses are very common and involve the casino doubling your first deposit, up to a certain value. They are great if you plan to spend some of your own money up front, since it means you get significantly more bang for your buck.
No deposit bonuses on the other hand make a lot of sense if you don't have much money to deposit, and want to play while minimizing costs. The casino will give you some bonus cash just for creating your account, so you don't need to spend a thing.
There are also free spins and free bet bonuses, where you'll be invited to play certain games for free for real money. If you win, the money is yours to keep.
With all bonuses, you need to be aware of the terms and conditions, especially playthrough requirements on bonus cash. This refers to how many times you need to gamble with bonus cash before it can be withdrawn, and has a big impact on how valuable a bonus really is.
For loads more information about bonuses, head to our full bonus section.
How Do We Rate Live Casinos?
There is a lot to consider when rating a casino. As we discussed in the last section, bonuses are a big factor and one of the first things we look at.
Software is very important. It should be intuitive and easy to use, but we also love to see some creativity in site design.
Obviously, the games themselves are a huge factor. We always like to see a good range of options, from classic live dealer table games to more obscure options and game show games.
Customer support is something we always check out. You never know how important it is until you need it. As we already mentioned, safety and trust is absolutely paramount – especially for international sites.
Then there are the banking options, which should be plentiful, easy to use and inexpensive.
These are just some of the factors that go into every review we carry out. If the site doesn't come up to the mark we don't include it.
How To Deposit and Withdraw
International sites that want to appeal to players from a variety of different countries need to make sure they have ways for them to both deposit and withdraw. The best sites have lots of methods, and usually ones that you have heard of like Visa, Mastercard and PayPal.
If you discover a site that only accepts gift card transfers for example, it's not a good sign.
You head over to our banking page for a full guide to the most popular options, but we've also listed some of them below:
Bank Cards
Prepaid Cards
Bank Transfers
Wire Transfer
History of Gambling in Zimbabwe
Generally, Zimbabwe is very much ahead of the game in Africa, which is considered by many to be the next frontier for the global online gambling market.
There is a very healthy culture of gambling in Zimbabwe, and most forms of gambling have been legal in the country since 1998 when the Lotteries and Gaming Act was passed.
The act legislated for most forms of gambling in the country (although not specifically online gambling) and means that Zimbabwe's casinos, sportsbooks and lotteries are all regulated by the authorities.
There are at least ten casinos scattered around the country, mostly concentrated in the capital city of Harare and along the northern border.
Internet access in Zimbabwe has not historically been widespread, which is partly a reason for the failure to legislate for online gambling sooner. However, that situation is slowly changing as infrastructure around the country improves.
Live Casinos vs. Land Based Casinos
Live online casinos are like the meeting point between brick and mortar casinos and traditional online gambling.
In common with the former, the games are all real. Rather than rely on a Random Number Generator to determine the result, instead the tables, cards, wheel and all equipment are physical. The dealers are also real, and they control the game in exactly the same way as in a regular casino.
However, as with traditional casino games, the betting interface is virtual. You place your bets by typing in their value or dragging virtual chips. Just like with classic games, when you win you get paid out immediately.
An obvious advantage of live casinos over land based ones is that you can play any time, anywhere. All you need is an internet connection, and real casino games are at your fingertips.
On the other hand, although you are playing with real people and physical equipment, it's not quite the same as being in a real casino in terms of atmosphere. But having both options available in Zimbabwe means you aren't restricted to just one!
Exciting Times in Zimbabwe
Zimbabwe has embraced gambling arguably unlike any other country in Africa, thanks to some progressive laws enacted over 20 years ago. Online gambling may not currently be explicitly addressed, but it's reasonable to expect that situation to change in the near future.
Until then, there are loads of great international sites that you can access. Gambling is huge in Zimbabwe and the country is ready to embrace live dealer games. Check out our list for the best sites to play today.
FAQ
Are Live Dealer Games Legal in Zimbabwe?
Most forms of gambling are legal and regulated in Zimbabwe, but online gambling is not explicitly addressed in the legislation. However, lots of people in Zimbabwe play at safe international sites with no issues.
Can I Claim a Welcome Bonus in Zimbabwe?
Yes. International sites have promotions for new players, including deposit bonuses and no deposit bonuses.
What Live Dealer Games Can I Play in Zimbabwe?
International live casinos have lots of live dealer games available, including blackjack, roulette, craps, baccarat, bingo, keno, live slots, game show games and more.
Can I Deposit Using Zimbabwe Banking Methods?
Yes, international live casinos normally have lots of deposit methods available, including options for Zimbabwe residents.