Best Live Casinos in Thailand
Below you can see some of our favourite casinos for Thailand based players. We only recommend the best sites, so if you're in Thailand and looking for somewhere to play top quality live dealer games, look no further.
Our experts know exactly what to look for in international betting sites – from banking options to licensing and security – and we never give the green light to any sites that fail our tests.
ℹ Advertiser Disclosure
At Betspin.com we put player safety and security first. While we do accept a commission from partners which may affect brand positioning, we are dedicated to only working with trustworthy and reliable operators. All our reviews are written and rated independently of the paying partner and we reserve the right to decline commissions from operators who do not meet our standards. Our list of top live casinos is not comprehensive of every casino operating in the market but is updated continuously with the best and newest brands.
The casinos that we're recommending on this page are internationally hosted sites that technically don't fall under the jurisdiction of Thai law.
We've got the full story on Thai gambling right here. On this page we cover:
Are Live Casinos Legal in Thailand?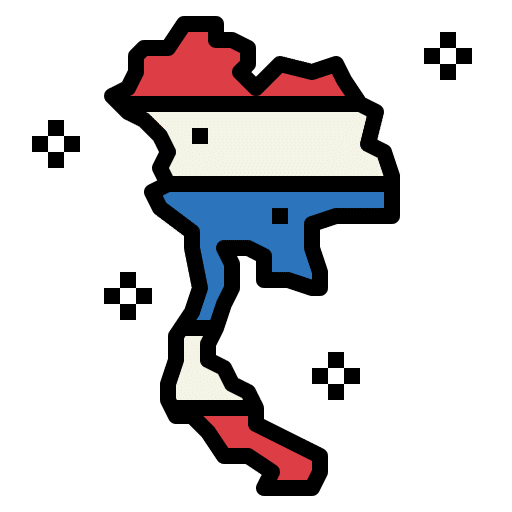 Thailand actually has some pretty strict gambling laws. Most forms of gambling are technically banned from taking place in Thailand – including sports betting, poker and casino games and online live casinos.
However if you think that means no one in Thailand is gambling, think again.
Underground casinos and sportsbooks have been thriving in Thailand throughout the 20th century and until today.
When it comes to online gambling, the simple answer is that sites that are not hosted in Thailand are not subject to Thai laws. This means that even though it's technically not legal in the country, players in Thailand are free to access safe and trusted international sites, many of which are very happy to accept them.
Since there are so many sites out there, we strongly recommend doing your research and finding a secure site that you can trust with your money. That means looking for licenses and regulation, as well as reputation.
Or, better still, just head straight to our list of recommended sites for Thai players.
Favorite Live Casino Games in Thailand

With no legal Thai online casinos hosted in the country, it's not yet clear what the most popular live casino games in Thailand are. However, we can make some predictions based Thai gambling habits.
Even though gambling has been illegal in Thailand since the 1930's, there has been tons of gambling in the country over the decades.
Ranging from informal card clubs between friends to large underground casinos, there is certainly a culture of gambling in Thailand. Certain games even form parts of local festivals and celebrations.
Card games like bridge are popular, which leads us to think that card based live casino games like blackjack and baccarat could thrive in Thailand.
Live Blackjack is one of the most popular games at online live casinos, and lets you play real blackjack with your own seat, a dealer and other players. There are even all kinds of interesting blackjack variations that have been created especially for the live setting.
Live Roulette is the other live classic game, and the history of underground casinos means it's likely to find some fans in Thailand too.
How to Choose a Live Casino in Thailand?

When it comes to choosing a casino for players in Thailand, there are a couple of steps.
First and foremost, you're going to want to make sure you are playing at a safe site. Since you can only play at internationally hosted sites from Thailand, the casino won't actually be bound by local laws.
That means you need a site you can trust to handle both your money and information – like the ones on our list for example.
It's also very possible you have some specific requirements for your casino. Maybe you only want to deposit via PayPal, or are especially interested in a No Deposit Bonus or really want to play Live Dealer Craps.
These are the kinds of details you can find in our reviews.
We have an expert team who goes through every site that features on BetSpin with a fine toothed comb. We lay it all out in our reviews to save you the time.
Live Casino Bonuses in Thailand

Before signing up to any live casino, you're going to want to give some thoughts for bonuses.
There are welcome bonuses for new players up for grabs at just about every casino, including those for Thai players. Choosing the best welcome bonus for you requires some thought, since it all depends on how you intend to play.
If you're happy to transfer a decent chunk of money into your casino right away, a Deposit Bonus could be great for you. These are very popular welcome bonuses, where the casino will double your first deposit up to a certain value. So if you deposit $100, you'll have $200 to play around with.
Alternatively, if you don't have much cash to spare but still want to play, a No Deposit Bonus could be perfect. In this case the casino will give you some bonus money to start gambling with just for creating an account – with no need to transfer any of your own money.
For more information about these bonuses and many more, head to our full page guide to live casino bonuses.
How Do We Rate Live Casinos?
Our team of industry experts has a checklist that they go through with every single review they conduct. It covers absolutely everything you need to know before signing up to an online casino – and if something isn't up to scratch we call it out.
We look at things like the range of games on offer, banking methods, bonuses, customer support, mobile gaming, safety and security and more.
Our goal is to never recommend a site that we wouldn't use personally.
How to Deposit and Withdraw
One upside with using international live casinos rather than domestic ones is that you get your pick of the latest international technologies.
When it comes to banking, internationally-facing sites know that they need to have plenty of different options to make sure there is something for everyone, whether you're in Thailand or Toronto.
Just like with bonuses, it's always important to check out the banking options in advance, to make sure there is a method that works for you.
You can head to our full section on banking options for an in-depth guide, but we've listed some of the most common methods below.
Bank Cards
Prepaid Cards
Bank Transfers
Wire Transfer
History of Gambling in Thailand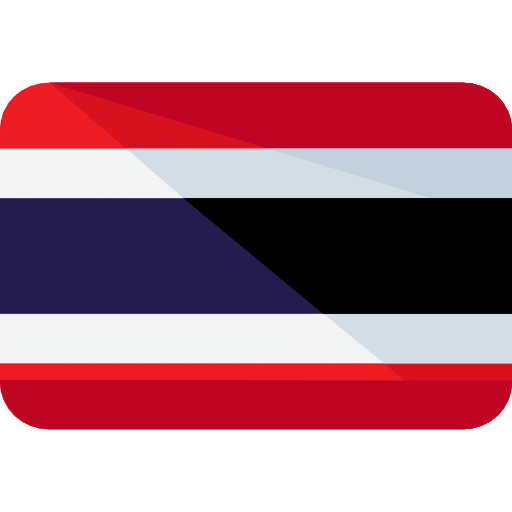 Long before organized casinos, games of chance as well as betting on animals and livestock were part of indigenous Thai (or Siamese) culture and society for centuries.
The 19th century saw an increase and a diversification in gambling habits, due to the increase of Chinese immigrants into Thailand. New cultures brought new forms of gambling, including the first lottery which spread from the Chinese community.
Early casinos and gambling dens continued to grow in Thailand throughout the 19th and early 20th century. Around this time, organized gambling wasn't really legislated for, and was largely tolerated even if it wasn't explicitly legal.
However, all that changed in 1930 with the first gambling act, which was then revised in 1935. The act outlawed practically all forms of gambling and remains in place today. The lottery is one of the exceptions, and continues to be popular.
Despite the gambling act, plenty of forms of gambling continued on the black market throughout the 20th century, as well as local card games.
Online gambling has become widespread around the world in recent decades, and Thailand is no exception. Despite being technically illegal thanks to the 1935 act, gamblers in Thailand are relatively free to play at international sites with no repercussions.
Live Casinos vs Land Based Casinos
In Thailand, there's not really any contest here.
Land based casinos are illegal in Thailand, so playing online at safe live casinos is your best bet every time.
In truth, despite the laws, you can find physical blackmarket casinos and informal card games in Thailand, but for the most part they are just not worth the risk. Especially when online casinos are so convenient.
With live online casinos, you get the best of both worlds. You play real games with a real dealer, using physical cards and a table, accessible from the comfort of your own home with a laptop or mobile. Live dealer games are generally filmed in a real casino, so you get the authentic atmosphere and sounds.
In a country like Thailand where legal land-based casino gambling isn't possible, it's a god send.
The World's Casinos at Your Fingertips
Thailand might not have any legal sites currently hosted in the country, but thanks to international casinos online gambling has never been more popular.
Despite some historically strict attitudes to gambling in South East Asia, the market is growing. Neighboring countries like Cambodia and Malaysia already have active casinos and the future looks bright.
With live casinos happy to accept bets in Thai baht and plenty of juicy welcome bonuses waiting for new members, there's never been a better time to sign up. Check out our reviews to get started today.
FAQs
Is it legal to play at live casinos in Thailand?
It's not that simple. Online gambling is banned within Thailand, but there are lots of sites from around the world that are happy to accept Thai players. Since they're not in the country, they are not technically affected by Thai law. Lots of people gamble online in this way in Thailand.
What live dealer games are available in Thailand?
It depends on the casino you are playing at. However, the following are all very common live dealer games: roulette, blackjack, poker, baccarat, keno, game show games and more.
Are there bonuses for new players at live casinos?
Yes. All online casinos have welcome offers for new players, which you can claim in Thailand.
Can I use Thailand payment methods?
Yes. International sites tend to have lots of banking methods so that they can cater to players from a variety of countries.